In a shocking case of gross negligence, a major fire broke out in Agra's Soor Sarovar Bird Sanctuary killing hundreds of birds and animals.
The incident happened on Friday night due to sparking in high-tension wires crossing over the protected forest area.
The gravity of the fire was so intense that it took more than five hours to douse it, resulting in four hectares of forest land getting completely burnt to ashes.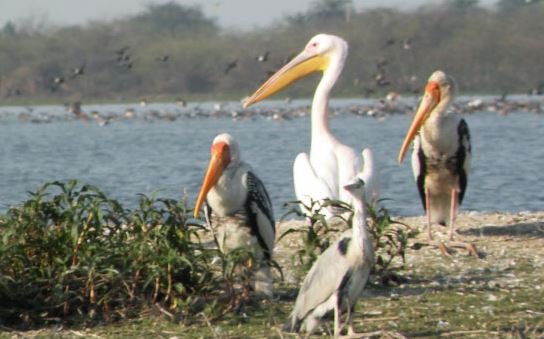 The fire took place around 8.45pm due to sparking in a high voltage wire. Due to the intense heat of the summer, it spread rapidly killing hundreds of pythons, deer, birds and their eggs. Fire officials were immediately informed and with the assistance of villagers, they began trying to extinguish the fire.
"The forest area has suffered a major loss. We have received the confirmed report of a python being burnt in the fire. There were birds' nests and eggs laid in winter season in the area. We are in the process of assessing the extent of damage," said a forest official told The Times of India.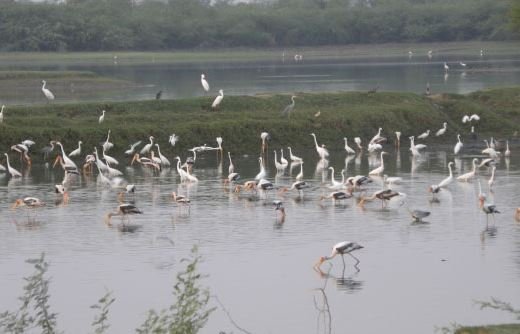 The sanctuary is located at Keetham on Agra-Mathura highway and is spread across 700.0 ha. and has also has a big lake inside it. The sanctuary also houses the Agra Bear Rescue Facility but luckily it remained safe as it is 3 km away from the site where the tragedy took place.
According to a report by Patrika, in the last five years, there have been more than 12 fire incidents, out of which five were due to short circuit. The forest officials say that they have been writing to the electricity board to take notice of the problem but haven't received any help.
Here is the video:
(Feature image source: Twitter| The Times of India)