Demanding justice for their community following the Una flogging incident, hundreds of Dalits and members of various civil rights organisations today began the 'Dalit Asmita Yatra', a foot march from here to Una town of Gir Somnath district. 
Nearly 800 people commenced the 380-km-long journey from Vejalpur area of city on Friday morning. The foot march participants will converge at Una town on August 15 where the Dalits will hoist the tricolour on the occasion of Independence Day. 
"The foot march is the first step towards liberating Dalits across India from the age old traditions. On our way to Una, we will request Dalits to give up their ancestral work of disposing of dead animals to give a strong message to the government," said Jignesh Mevani, one of the organisers of the foot march. 
During this ten-day of foot march, the Dalit leaders will address several small gatherings on their way to Una to educate the community members about their rights. 
"This padyatra is mainly aimed at giving a message to government that Dalits will not tolerate any atrocities on them. We will circulate the videos of this entire journey on social media platforms, so that the Dalit movement spreads across the nation. We want to bring all the Dalits under one roof," Mevani said. 
During the journey, leaders will try to raise a strong pitch for the allotment of agriculture land to Dalits, for which forms will be distributed to them on way.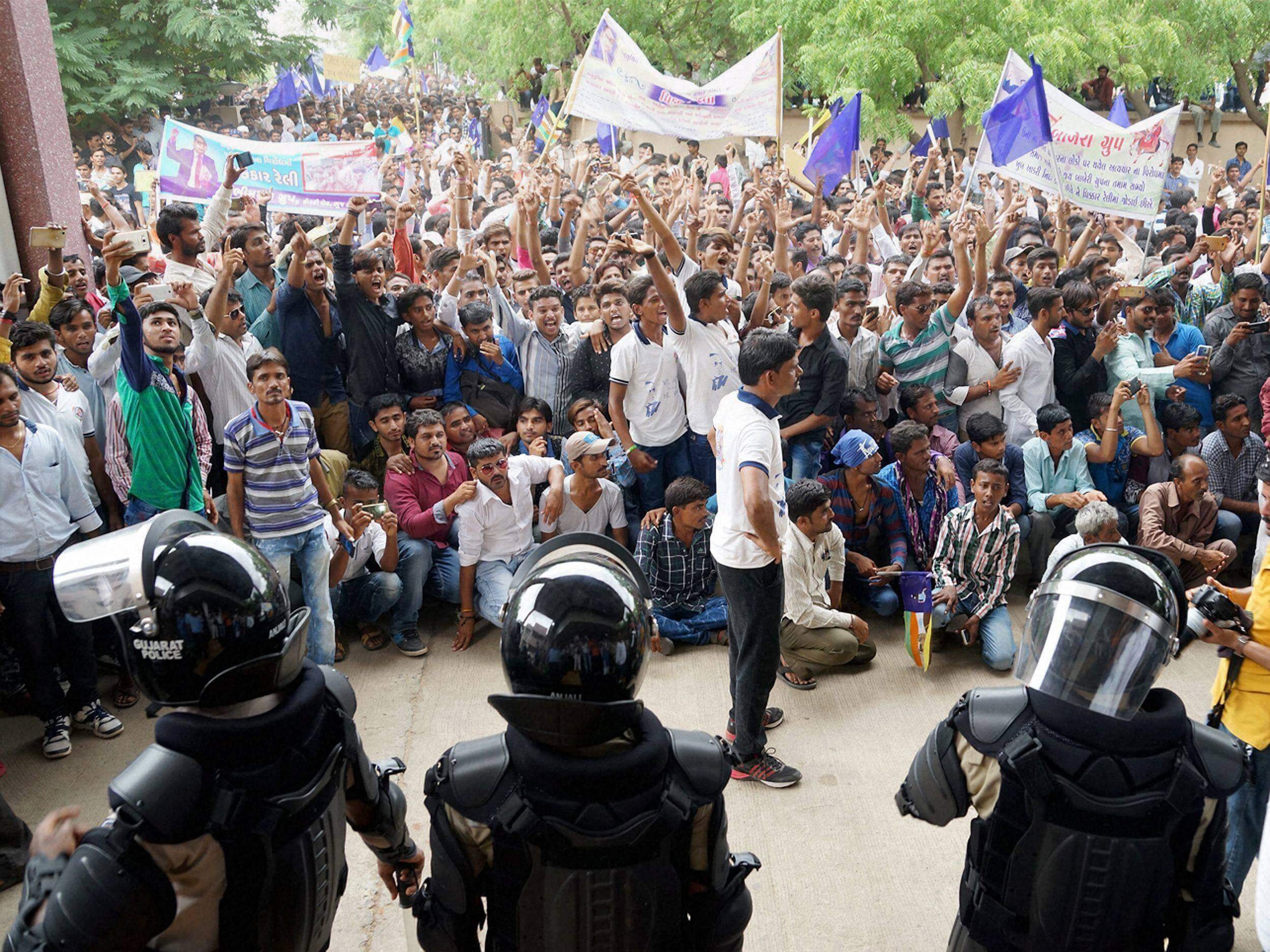 "Since Dalits don't want to continue the work of disposing of cattle and cleaning sewer lines, we want the government to provide us agriculture land, so that we can live a respectable life. We will collect these forms and submit it to the government after the yatra," said Mevani.
 On July 11, four Dalit youths were beaten up by cow vigilantes at Mota Samadhiyala village in Una taluka of Gir Somnath district when they were allegedly skinning a dead cow. Though the youths pleaded that they were from the skinner community, the gau-rakshaks' thrashed them alleging that they were involved in cow slaughter. 
The idea of foot march from Ahmedabad to Una was floated by former IPS officer Rahul Sharma at a mass gathering of Dalits held in the city on July 31. 
"We received support of many other civil rights organisations and people like Sharma, who will remain with us till we reach Una. The foot march is the beginning of a nationwide mass movement for the Dalit rights," Mevani said.