Migrant workers in India are facing huge problems after the nationwide lockdown was announced by PM Modi. With no job, no food and no shelter, these workers are being forced to walk hundreds of miles on foot to get back to their villages.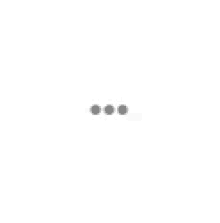 On Saturday afternoon, in the national capital alone, thousands of migrants, with their families, reached Anand Vihar Interstate-state Bus terminus in a hope to find their way home. Most of them are construction labourers, tailors (sewing jobs), carpenters, masons and factory workers.
Men, women and children were standing in a queue, almost 3 kms long as they were waiting to catch any bus to return to their respective villages in different parts of U.P, M.P and Bihar. 
You fear the disease, living on the streets. But I fear hunger more, not corona.
Lack of resources and money is forcing them to return to their native villages. In an interview with Economic Times, another migrant worker named Ajay said:
We are from Mayayun village of Badaun district and work as a helper in a transport company. We have no savings and thus, it is difficult for us to survive in Delhi without money. We have also no money to pay our rent. So, I have decided to return to my village.
And, it seems like no one from the government is reaching out to help them. These workers came to Delhi in search of a job but, now they have no place to go and no food to eat. 
However, according to reports by TOI, only the U.P government made arrangements to bring migrants back home by arranging around 200 buses but, because the number of migrants outnumbered the number of seats, many were turned away. 
Even Twitter couldn't believe what they were seeing. While some criticized the state government others were wondering why prior arrangements weren't made for them:
Its been more than 24 hours but some workers are still stranded. While most of them are still looking for a means to get back home others, are walking thousand of miles with their families and their luggage since there is no other way.