A ninth standard girl student is sitting on a fast-unto-death at Nambol Bazar area in Imphal, Manipur, demanding Inner Line Permit (ILP) system in the state, police said on August 23.
Thounoujam Sanjib, 14, a student of Bethel English School in Manipur's Bishnupur district, begun her fast unto death early on August 23 at Nambol Bazar area in Imphal, demanding implementation of ILP in Manipur and action against security officer allegedly involved in killing of Sapam Robinhood in police action on July 8.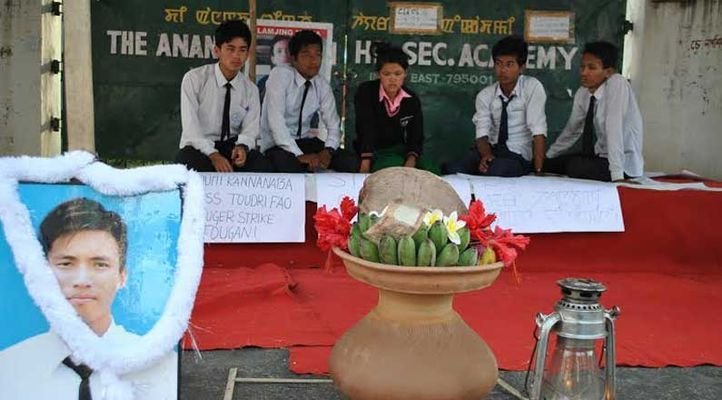 Five other students also started fast unto death the same morning in front of Ananda Singh Higher Secondary School in Imphal East district as the police picked up the third batch of student hunger strikers from the same place.
Two more hunger strikers were also arrested by the police today from Takyel Kolom Leikai in Imphal West district.
In several areas in Manipur, hunger strikes were going on demanding implementation of ILP in the state. Health condition of some hunger strikers has became serious, police said.
Read more