Hardline Hurriyat Conference chairman Syed Ali Shah Geelani was on Wednesday arrested by police after he tried to defy restrictions and marched to Martyrs' graveyard in downtown area of Srinagar.
Geelani, who is under indefinite house arrest, was detained by the police on the airport road outside his residence in uptown Hyderpora after he marched towards the Martyrs' graveyard on the occasion of 86th Kashmir Martyrs' day. He was, however, immediately released after being taken to a local police station.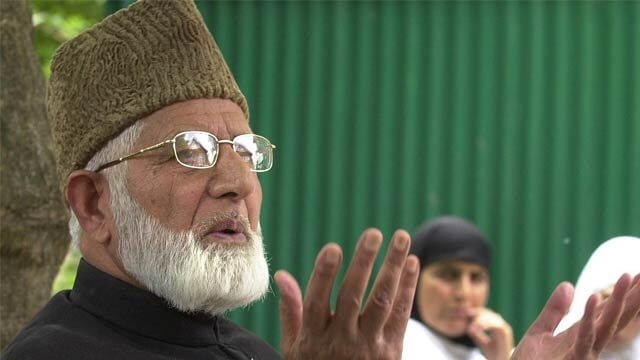 According to a report by Indian Express, Geelani had called for Naqshband Sahib chalo in the old city where the 21 martyrs are buried. 
Geelani, who is one of the most prominent separatist leaders of the state had condemned the killing of Huizbul Mujahideen leader Burhan Wani which led to subsequent protests in which more than 30 people lost their lives.
"Its barbarism by forces at display, it's clear India only wants Kashmir's land and wants to systematically kill the population here,'' he said, reports Hindustan Times.
(With inputs from PTI)
(Feature image source: PTI)