In a real life drama resembling a Bollywood potboiler, a 60-year-old woman was on Thursday reunited with her two daughters after a gap of 28 years. 
The reunion became possible due to the community policing by Hyderabad Police under DCP V Satyanarayana.
Nazia Begum, a native of Santoshnagar in Hyderabad, had married a UAE national Rasheed Eid Obaid Rifaq Masmari in 1981 at a Qazi's office in Old city.
"After few years of marriage, she left for UAE where she and Rasheed lived in Fujairah province. As Rasheed was already married, Nazia faced immense problems there," police stated in a release.
During her stay of four years there, Nazia gave birth to Ayesha Rasheed eid Obaid alias Kanoo Rasheed and Fatima Rasheed eid Obaid.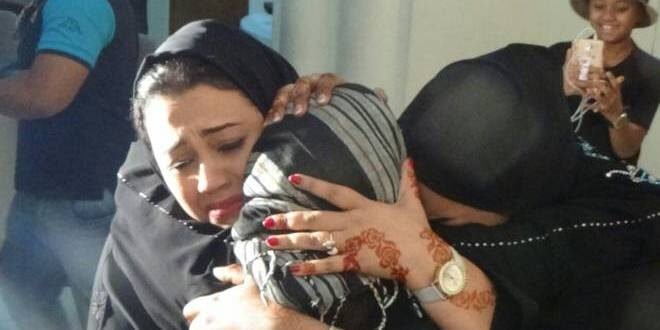 However, Nazia was thrown out by Rasheed who divorced her and sent her back to India without her daughters.
Since she came from a humble background, Nazia's family members in Hyderabad could not do much to help her, but married her off to a fruit vendor from Bidar in Karnataka. 
About 28 years later, Ayesha and Fatima came searching for her in Hyderabad this January. When they approached Satyanarayana for help, but they only had an old photograph of their mother.
The DCP said, "Pamphlets and posters were printed and circulated all over the south zone. After strenuous efforts that lasted for six months, the police finally traced Nazia today".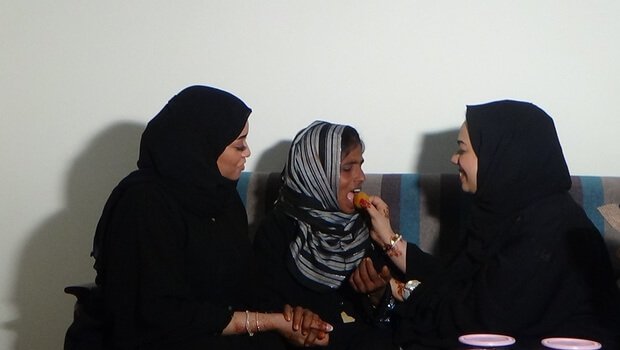 Nazia had obscure memories of her daughters and all she could remember was that her younger daughter had six fingers.
A meeting was fixed at Deputy Commissioner's office at Purani Haveli in Hyderabad where Nazia and few of her relatives waited anxiously.
Emotions filled the room when Ayesha and Fatima, now in their 20s, moved forward and gave a hug to Nazia, which lasted for ten minutes.
"We never thought we would meet our mother in lifetime. The almighty had fixed the meeting and we are glad that we got to see our mother after 28 long years," Ayesha and Fatima said.
(Feature image source: Twitter/@IndiaToday)