After the arrest of Anubhav Mittal in connection with the Rs 3,700 crore scam in Uttar Pradesh, ScoopWhoop News caught up with one of the victims of the scam, who has lost money. This is her story as told to us:
I am speaking about this strictly on the condition of anonymity.
I know society has little sympathy for me and lakhs of others for falling for a quick money-making scheme that always sounded like a "scam". But I did, ignoring the warnings and hating the naysayers for not showing enough faith. Greed? No, that never was my motivation.
It all started in December 2015 when, at a family get-together, a close relative mentioned something called 'Social Trade' which, he claimed, paid good money for "liking" pages and links online. The company paid Rs 5 per click while earning an equal amount itself. One could work from home and it suited women very well, he said.
I had an old laptop that I used only for watching films, I offered. But my suggestion was turned down instantly with cries of "fraud". No one pays as much for "liking" stuff, they said. 
"Note that they ask you to first pay them money. They'll run away with all your money. Remember Speak Asia," another family member said.
An old news report of Speak Asia scam:
But I made a mental note to look it up later on the web.
A couple of weeks later, we all met again, again at a family function. The wife of my relative who had mentioned 'Social Trade' pushed the idea aggressively to a group of women, including me. We all looked unconvinced, but she didn't seem to mind. She asked us all to just hear her out. 
Days passed, and we heard about it again from yet another relative from Ghaziabad, where the now arrested head of the company, Anubhav Mittal, hails from. This man showed us the details of his bank account. There were regular payments in tens of thousands listed every month. I convinced my husband to make a small investment just to test the waters.
The company gave "subscription plans" of Rs 5750, Rs 11500, Rs 28750 and Rs 57500. I bought three schemes of Rs 11,500 each. They required a valid PAN number and a bank account. All good so far. 
Next, I was given three user IDs and passwords. The company then sends you 25, 50, 75 or 125 URLs as per the plan you subscribe to. I had all of 50 links to click on, and "like" daily. I had to do this for 20 days of a month from each ID. 
The links appeared as a pop-up on the screen and vanished after 30 seconds. Money started coming in from the first month itself, so I didn't bother about why the links were mysteriously disappearing into thin air.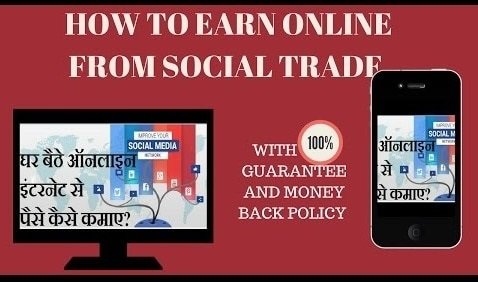 I had a regular income for four months. But I was told what I was earning was too low. The real deal was adding subscribers to the chain for which I would get a "booster". I would earn a "promotional income" along with "daily task payment". I didn't have a circle of friends to speak of and was quite slow in adding people. Then came demonetization, and that's when my work took off.
Relatives in small and big businesses, who saw their earnings drop by as much as 70 percent post the note ban, were desperate to recover their losses. This scheme seemed ideal to turn black money into white given the transactions were all digital.
Most went for multiple, high-value plans. The only challenge was to get enough PAN numbers and bank accounts. Those who were businessmen convinced their staff to use their details in exchange for a cut. We even hired the daughter of our house-help to click on "likes". She knew how to use a computer and we paid her Rs 300 daily. (After learning of Mittal's arrest yesterday, she is panicked. She now stands to lose her "job".)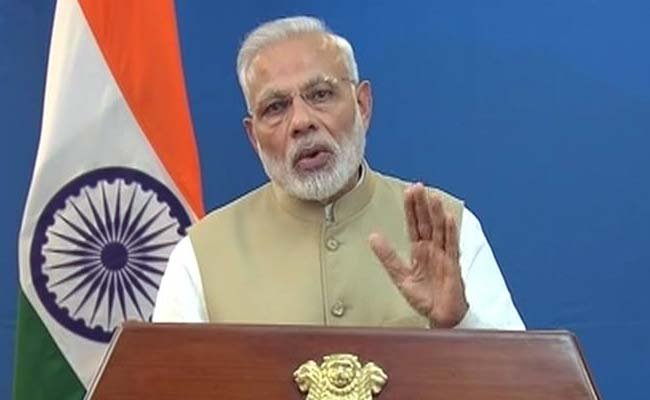 The months of November and December were like a dream. There were weekly payments in tens of thousands for each ID, coupled with surprise gifts like electronic tablets and even laptops. Our network was even wider now. Money was flowing in, and we believed it was our hard work that was paying off.
I never stopped to calculate the net profit, but I estimated it would be close to Rs 10 lakh in less than a year.
I was now supremely confident. So sure was I of my abilities to earn and convince others that I started seeing every skeptic as a challenge. I was now pushing the schemes not to those who had money to invest, but to those who were dismissive of the whole thing. I was saying things like "No risk, no gain" and "Don't lose out in the race" very often. 
In January, I added quite a lot of people who had small savings and liked to avoid risks, but were willing to enter the fray. They were impressed by my success story. One of them is my 70-year-old neighbour, who lives alone with his wife and wanted to do something more with his money than just keep it in a bank.
Luckily I didn't invest a penny in January, that's how busy I was getting more people to join. Surprisingly, there was no income from the scheme in January. But all of us were hearing of Mittal's new ventures like frenzzup.com and intmart.com, and we decided it was because he was expanding. This would be good for us loyal clients, I told everyone.
My world came crashing down on Thursday. Every warning  had come true. News reports told us that the company's accounts were frozen and the "fraud" MD had amassed around Rs 500 crores. It was like a calamity. No one went to work or ate much. 
Mittal's video messages reassuring everyone were constantly landing in Whatsapp groups, but no one believed them anymore. Those with money invested in the scheme were calling me every 15 minutes. I patiently heard all of them. I felt responsible. Today, their concern has changed into threats and abuses. 
I feel guilty, cheated and very, very stupid. But I am still clinging on to hope that somehow our money will be returned.