Gurmehar Kaur, who shot to fame after her Facebook post taking on RSS-backed ABVP went viral viral on social media, has finally broken her silence on the issue. 
The Lady Sri Ram college student has written a blog, where she states that she is her 'father's daughter' and not a 'martyr's daughter' as 'breaking news headlines' chose to describe her.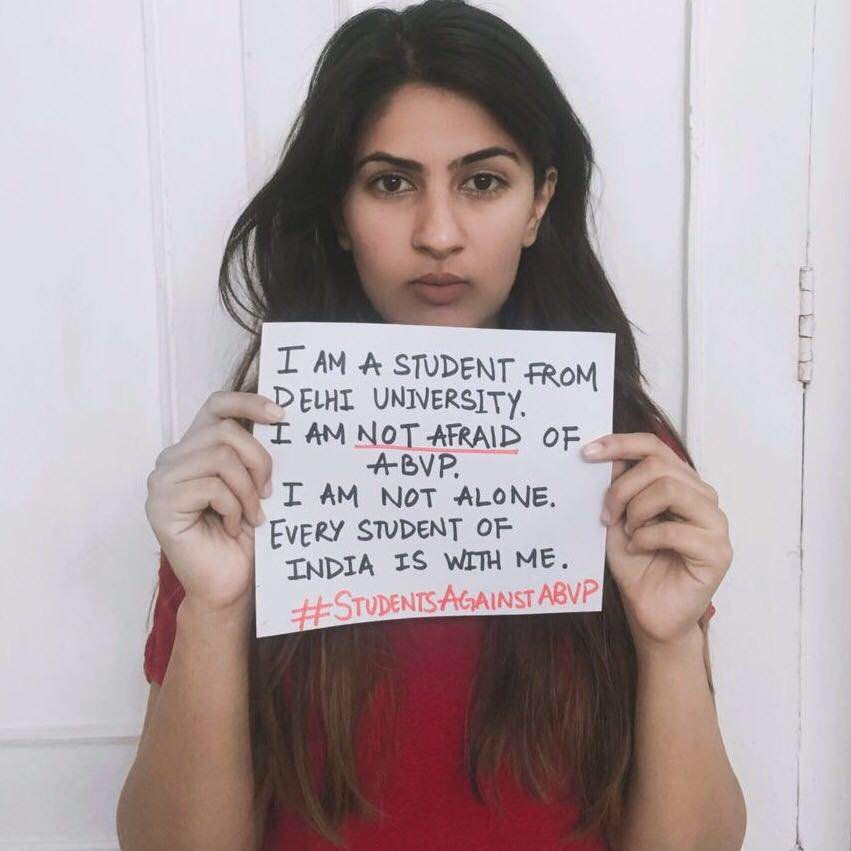 After violence clashes that took place at Delhi University's Ramjas College in February, Gurmehar started #StudentsagainstABVP campaign of Facebook. At about the same video, an earlier video of her surfaced in which she was holding different placards including "Pakistan did not kill my dad. War killed him," prompting students from various universities across the country to change their profile pictures with similar placards. The 22-year-old, however, backed out from the campaign following rape threats on social media. 
The blog which Gurmehar posted on her Twitter handle which has more than 54,000 followers, says "I'm my father's daughter. I am my Papa's Gulgul. I'm his doll. I am 2-year old artist who did not understand words but understood stick figures, which he drew in letters addressed to me. I'm my mother's headache, her opinionated, reckless, moody child – a reflection of her."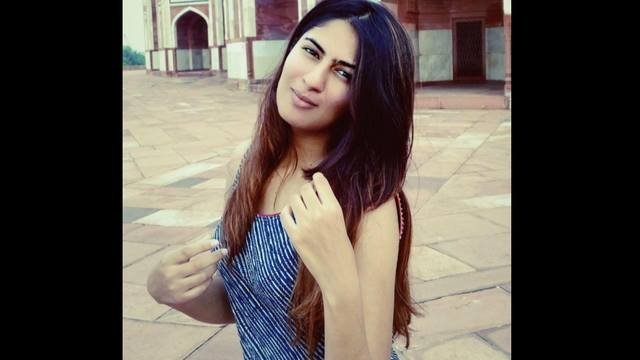 "I'm not your angry, vindictive war mongering bechari you hoped me to be. I don't want war because I know its price; it's very expensive. Trust me I know better because I've paid it everyday. Still do. There is no bill for it, maybe if there was, some wouldn't hate me so much," she says. 
Gurmehar's father Captain Mandeep Singh was martyred during an encounter with terrorists on August 1999. 
She adds, "My father's a martyr but I don't know him as that. I know him as the man who wore big cargo jackets with pockets full of sweets, whose stubble scratched my nose every time he kissed my forehead, teacher who taught me how to sip from a straw and introduced me to chewing gum. I know him as my father." 
You can read the full post here.