I used to love watching cricket till I was about 10-years-old and then I discovered football.
After that, if I would tune in to watch cricket, it would be for Sourav Ganguly. That lasted only till 2008 though — after which I completely stopped watching cricket, unless work demanded it. 
You see, sports journalists have to watch the country's most popular sport because there is no option. It is what sells and it is also what many in the country care about. But there's a difference between watching and feeling or experiencing the game. I watch, because I have to, not because I want to. It's like speaking on the phone with someone you don't want to, without the option of hanging up.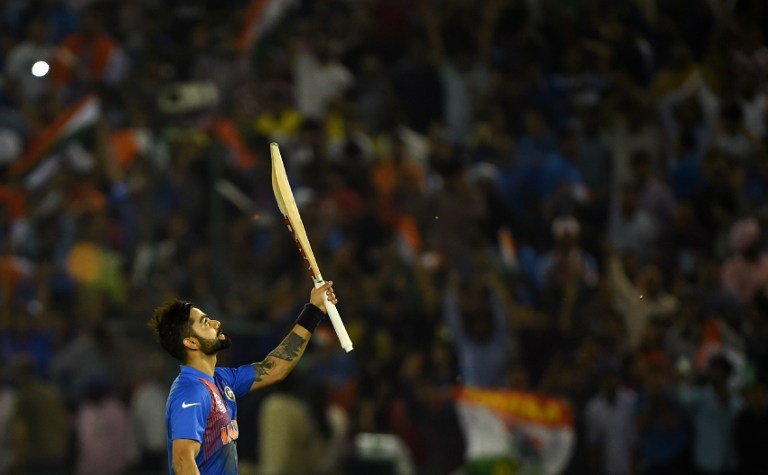 In fact, I started hating it even more after I read about it's corrupt underbelly. The Indian Premier League made it worse — the match-fixing and sheer stupidity that precedes and punctures games is not my cup of tea. The BCCI and N Srinivasan… ugh. When India got knocked out of the World Cup in 2015, I barely stirred in my seat as the rest of my mates sighed in dejection.
It was the same before the World T20 started this year. Another ridiculous tournament played between the same countries who play all year round and have been playing each other for the past 100 years. Another India vs Sri Lanka… not again.
But then — Virat Kohli just seemed to take things to a whole new level — when he walks in to bat with a target on the board, the belief he gives a whole nation is unfathomable. 
Sometimes you need a sportsman to inspire you to pick up that remote and turn the television on. I would have watched India play matches anyway, since that's what I get paid for — but this time I was in the game. I was wishing, after a long time, for India to win matches.
Why?
For that man Kohli — who has chased down targets at an average of 122-plus – he's India's finishing move – the Stone Cold Stunner and the Last Ride. He's the Crippler Crossface and teams just give up when they see him. 
I was in the game for that — not for the Indian team or because this is the only sport we seem to win in (apart from Kabaddi) at a world level — but because Kohli doesn't deserve disdain. Because Kohli manages to stir something inside you — his sheer will-power tugs and twists at a whole country's heartstrings and you simply can't avoid being part of it.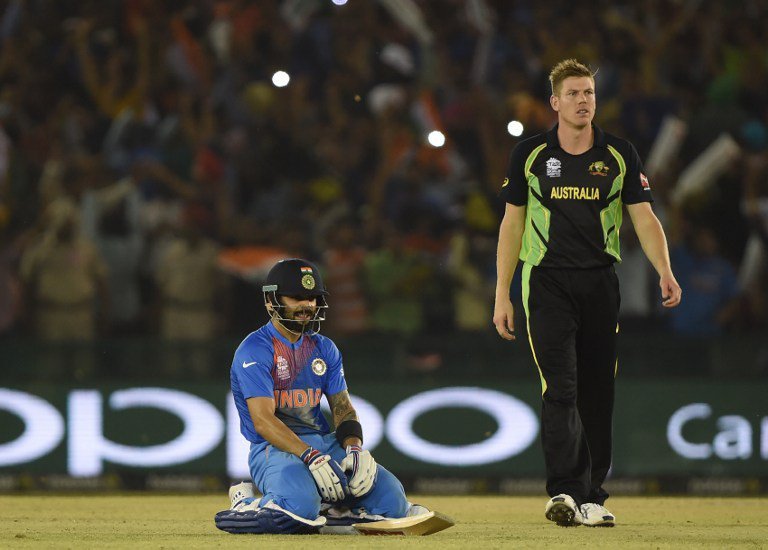 He is a great who is a regular guy too. He does 'normal' things: flips the middle finger and curses on the field like there's no tomorrow, blows flying kisses into the stands, gets under your skin — just generally bringing the galli onto an international stage. He also tires out. Falls to his knees in a mixture of jubilation and exhaustion. It's beautiful to watch because he is so open about what he feels. There's nothing plasticky about him.
Sachin Tendulkar, for me, was simply too perfect but it's the flaws that have people gunning for Kohli — and that needs to be appreciated as well. 
I still don't care about India winning the World T20. But I have, after Kohli's herculean chasing efforts, started to believe in his cause. And to see that cause come to fruition, I will gulp, and watch the sport.
Feature image source: AFP