Hundreds gathered with posters of Siddharth Sharma, better known as the victim of Delhi's infamous 'Mercedes hit-and-run', at Central Park in Connaught Place on Sunday evening. The campaign titled '#JusticeForSidd' had two objectives: getting justice in this case, and to raise awareness about the problem of under-age driving. 
"We have organised this prayer meet to demand justice for Siddharth. We want to put out a strong message to all those parents who give car keys to their minor kids without thinking twice," Krishna Bangia, Siddharth's friend and batch-mate from Stratford University, who was one of the key organisers of the event said.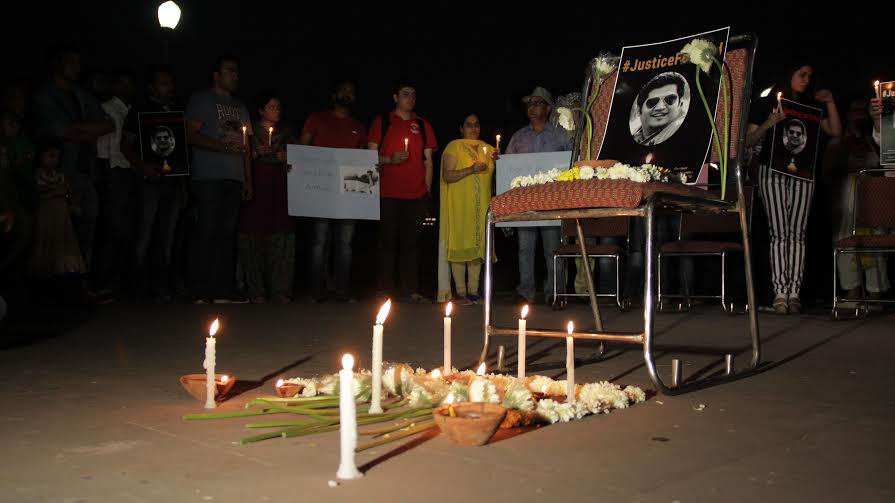 Sharma's sister, Shilpa Mittal, who has been at the forefront of the battle to bring the accused to book, appealed to everyone to join the campaign. 
"The point of this meet is to spread the message that every life is precious. This can happen to anyone. The point is, people must learn to value their own lives and the lives of others," she said.  
She added that the culprit should not go scot-free because he's a juvenile.
"The law has to change. Why do the lawmakers find it so difficult to understand that? Why do we have to fight for justice? Isn't it our right enshrined in a democratic country like ours," she said.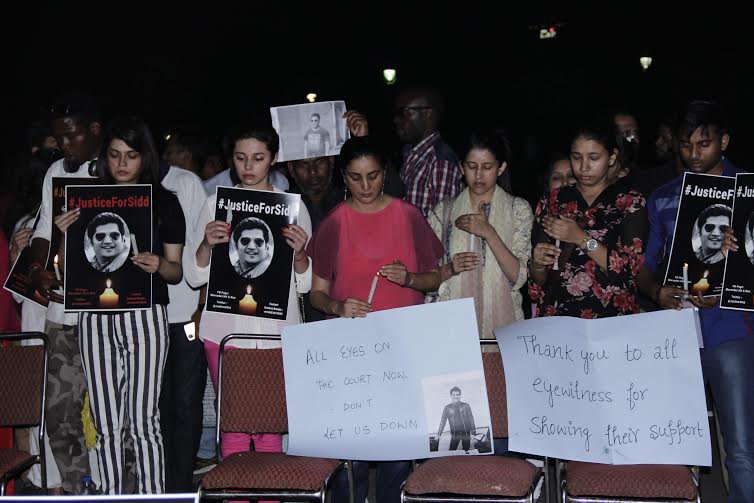 Sharma's father, Hemraj Sharma, who came to the event from the court expressed his dissatisfaction with the manner in which the probe was proceeding. 
"I saw the juvenile and his father in the court today. There was no remorse on their faces as I saw them smiling, clearly stating that they were too confident of getting out," the former naval officer said.
"A habitual offender, who was drunk, crushed my son with his high-tech Mercedes car going at a speed of more than 100 kmph. He didn't have the humanity to stop and look at my dying son. Is it justified to call such a person a 'juvenile'?" he added.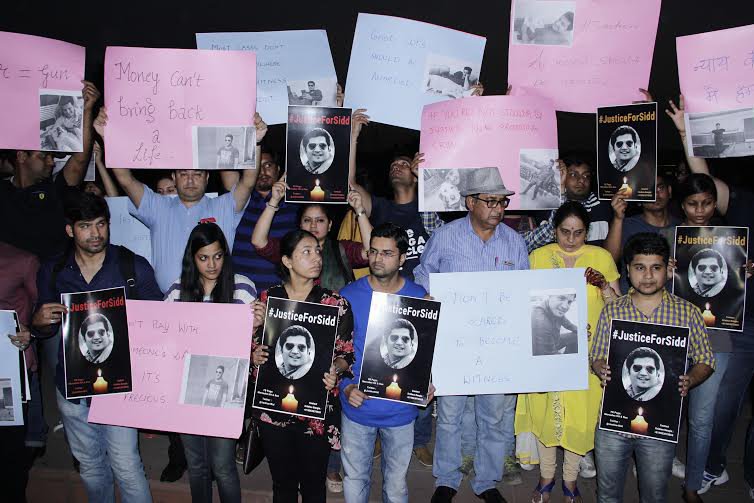 Family and friends have been running a Facebook page called 'Mercedes Hit & Run', which regularly posts about the latest developments in the campaign. The family has also been making public facts like CCTV footage of the incident which showed the accident take place. 
"It is extremely surprising that despite our full willingness to cooperate in the probe, the police are yet to question us regarding the investigation. I myself knew who the culprit was and where he resides on the same night of the accident. 
"But police woke up only a day later which says that they are being handsomely paid," Sudhir Sangala, a lawyer who is also a key witness, said.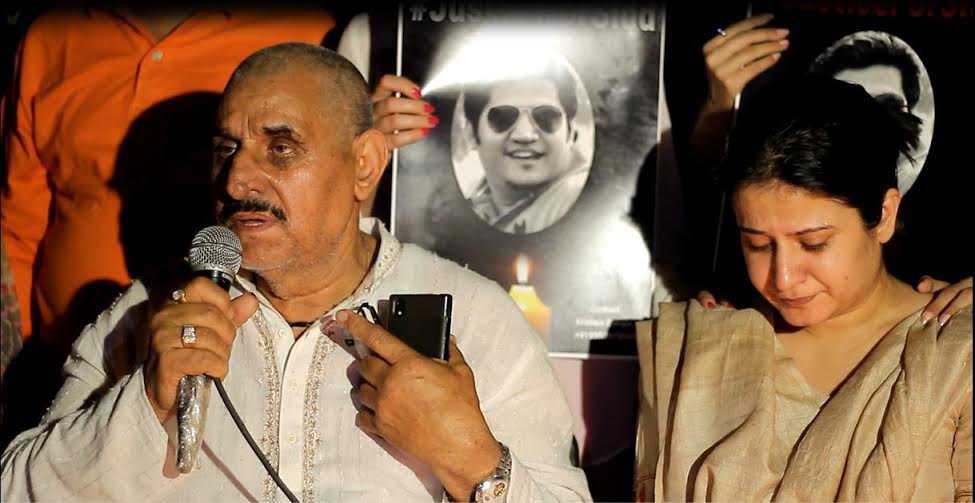 Siddharth's father said that the campaign is not just about only his son but for the general safety of people in Delhi. He thanked supporters as well as the media for their persistent support.
"Let this incident serve as a deterrent for all such incidents in future so that people aren't scared to step out on roads. I have lost my son, and our life is now nothing but a jail. But I wish that the culprit and his father must be jailed for the crime they have committed," he said.  
 (All photos courtesy: Sumit Tharan)