Air Force Squadron Leader Ninad Mandavgane perished in a Mi-17 V5 shopper crash in Jammu and Kashmir's Budgam district on Wednesday along with 5 other IAF officers.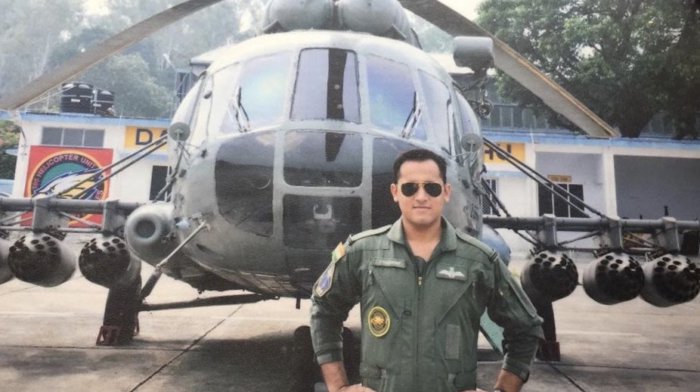 He has left behind his father, wife, and their two-year-old daughter.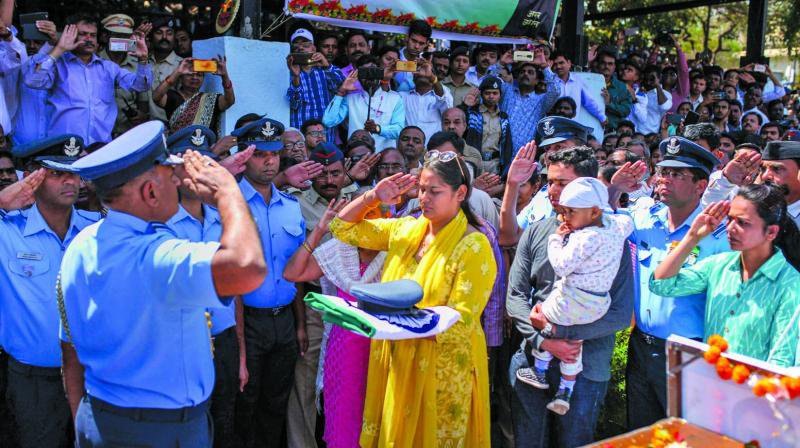 His body was first brought to Ojhar airport from New Delhi by a special IAF plane. Later, his body was taken to his hometown Nashik, where he was given a 21-gun salute.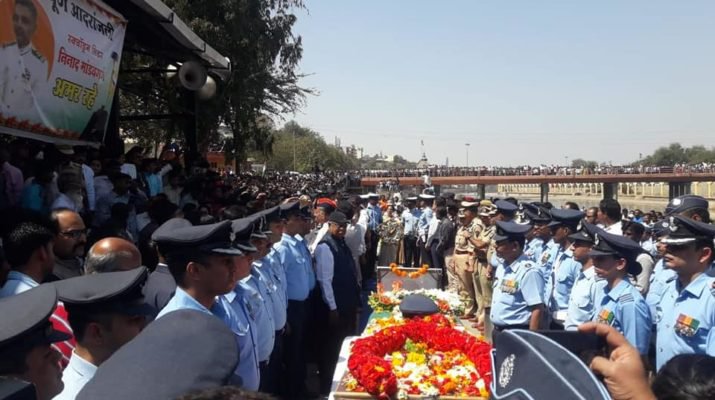 A massive crowd had gathered to bid farewell to the officer and started chanting 'Vande Mataram' and 'Bharat Mata Ki Jai' when his body arrived at the crematorium.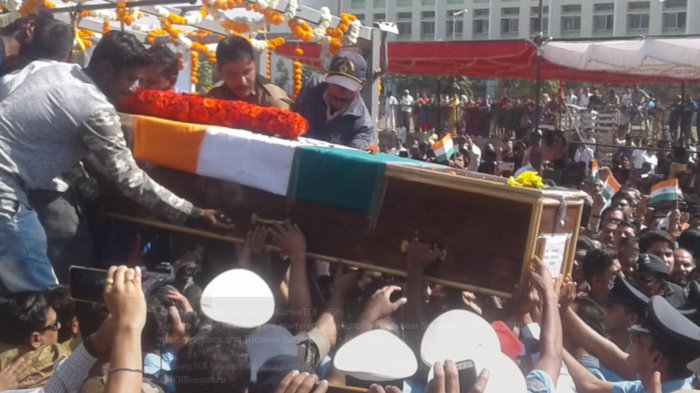 According to the Times of India, the late officer's wife Vijeta then said that 'slogan-shouting' and screaming 'zindabad or murdabad' will not make any difference. 
She said:
If you really want to do something, join the defence forces. Or encourage someone in your family to do so. If that is not possible, small things could help – keep your surroundings clean, don't litter, don't urinate in the open, and do not harass women. Stop spreading communal hatred. Small gestures go a long way.
She also said that her husband's soul would rest in peace knowing that his family was safe.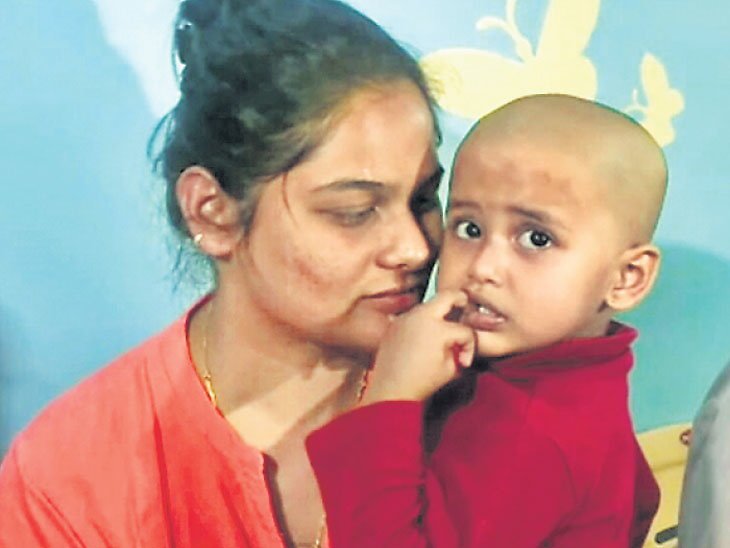 Her statement should be loud and clear, especially at a time when war-mongering masquerading as nationalism seems to be taking over our collective consciousness.