As India struggles to bear the brunt of demonetisation, some are stepping forward to set an example in these trying times. 
While Gali Janardhan Reddy's daughter's wedding was a lavish affair costing Rs. 500 crore, as many struggled to make ends meet without cash; this couple has set an example by spending only Rs.500 on their marriage and returning to work after 48 hours. Both Ashish Vashishta and Saloni Sidana are IAS officers and by their actions seem intent on bringing some sense to the world. The couple got married in Andhra Pradesh in a simple affair and paid a court fee of  Rs.500 at Bhind additional district magistrate's office.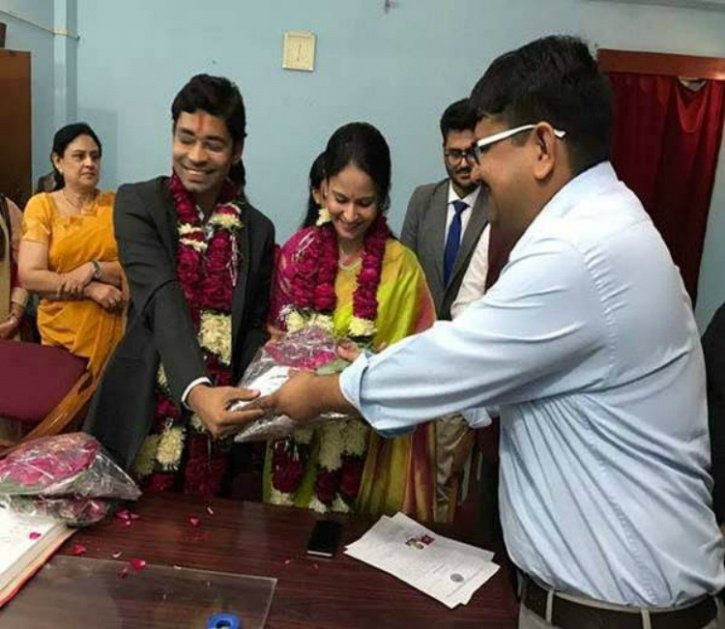 While Saloni Sidana is a Vijaywada sub collector, her husband is an IAS officer belonging to the Madhya Pradesh cadre.
Even though people are all praises about the couple's simplicity, 27-year-old Saloni told Hindustan Times, 
I don't think there is anything unusual about it. It was purely a personal affair and hence we wanted to have it in a very simple manner. In fact, my husband also returned to the duty on Wednesday itself.
An impressed junior official from the Chief Minister's office said, 
It was really a pleasant surprise to all of us. She has shown an example to all of us at a time when the currency crisis has hit the entire nation.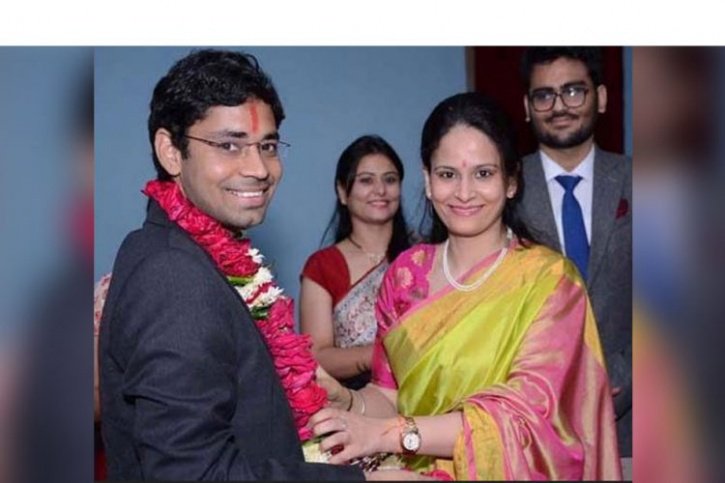 The couple fell in love with each other when they were undergoing training together at Lal Bahadur Shastri National Academy of Administration in Mussoorie. Saloni has always been a winner in life, completing her MBBS and then working at the All India Institute Of Medical Sciences as a radiologist before switching to Civil Services. She cleared her UPSC exam in the first go and secured the 74th rank in 2013.
The couple's simplicity and common sense has left several impressed. Let's hope others follow suit.