All good things must come to an end, as Iceland found out on Sunday. There was no crowning glory for Iceland unlike their blue counterparts in the Premier League — Leicester City. The tiny nation, known more for its volcanoes than their football, made millions of heads turn worldwide but their tremendous journey came to a crushing halt against the hosts France.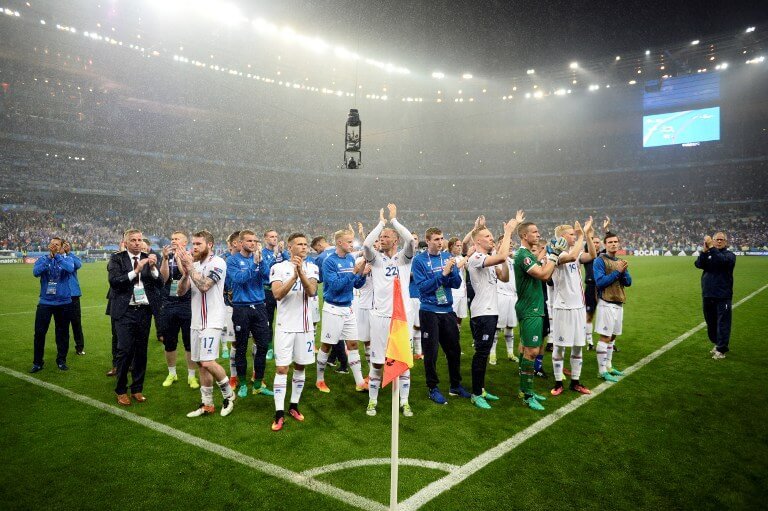 Olivier Giroud scored twice to take man-of-the-match honours as France marched into the Euro 2016 semi-finals but even after a 5-2 hammering, Iceland departed with pride having struck new underdog blows.
As was expected, the match was highly talked about on Twitter, with France getting a lot of praise for playing, arguably,  the best attacking football of the tournament.
And it was heartening to see that there was lot of love for Iceland as well.
Au revoir, Iceland. You've been great and given this tournament so much. Well played.

— Gary Lineker (@GaryLineker) July 3, 2016
But the best part of the night, on Twitter, was when people took the chance to remind England of how they screwed up against Iceland!
Can't see why we were so critical of England. Look how difficult France are finding it playing against Iceland. 🙄

— Gary Lineker (@GaryLineker) July 3, 2016
This result is making things worse for us England fans

— Rio Ferdinand (@rioferdy5) July 3, 2016
Iceland made sure England didn't get ruined by France. This is what football is all about. #Respect

— Moe. (@NoLaughingMata) July 3, 2016
England being embarrassed without even playing.

— James Dall (@JamesDallESPN) July 3, 2016
Let's not forget that Iceland beat England.

— TheLADbible (@TheLadBible) July 3, 2016
This was a day earlier, but it still made a lot of sense:
Dear #England, that's what football looks like, you bunch of absolute over paid morons. #WALBEL

— Elizabeth Windsor (@Queen_UK) July 1, 2016
Oh, England. Never change!
With AFP inputs