First day at school can be really overwhelming for kids. Everything around them is so new that kids find it difficult to adjust and most of them end up crying on their first day.
And all they need is each other's support.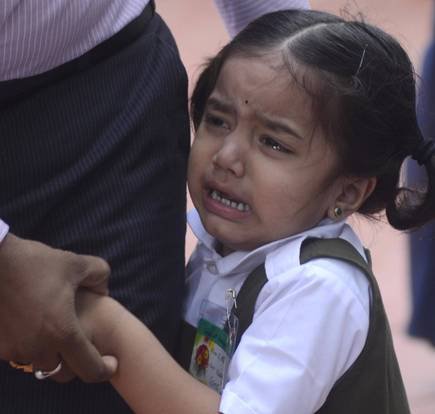 This heartwarming story about an 8-year-old kid consoling another kid crying on the first day of school will bring you to tears.
First day back to school

8 y/o Christian saw a kid balled up in a corner crying, so he went to console him, held his hand & walked him inside school.

He didn't know connor was autistic and was overwhelmed with everything going on around him

HE IS A HERO 😭❤

KNOW HIS NAME pic.twitter.com/DH2D8hobkW

— StanceGrounded (@_SJPeace_) August 26, 2019
The picture that has gone viral on the Internet shows the two kids together.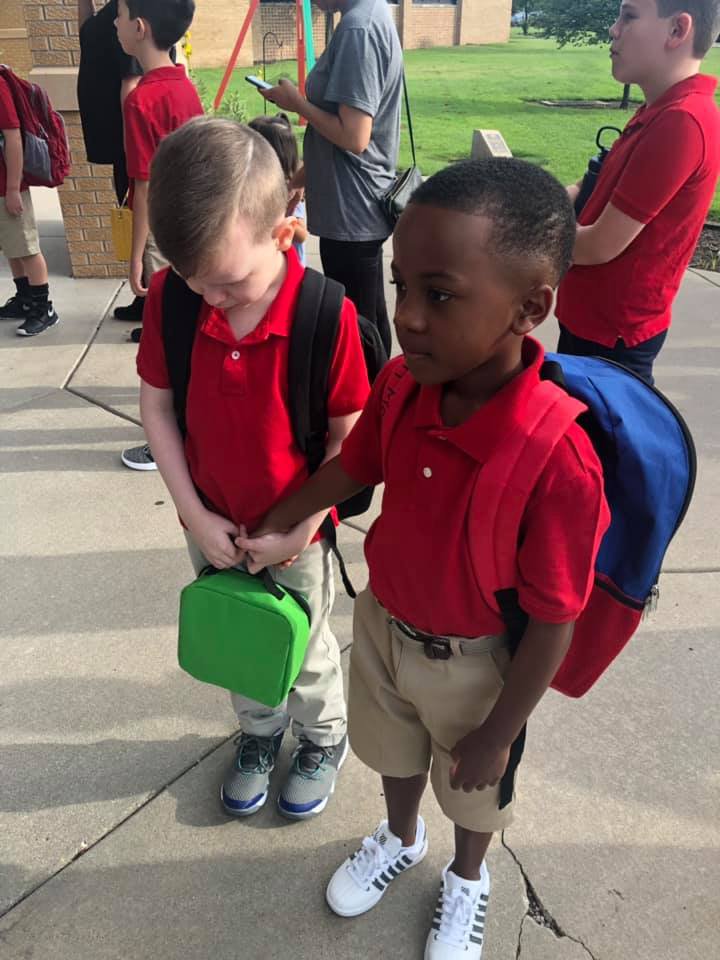 It was Conner Crites' first day at school when he stood in a corner and started crying. This is when another kid, Christian came up to him, held his hands and walked him inside the school.
Christian's mother shared the moment in a Facebook post.
Reports suggest that Conner is suffering from autism and his mother was worried for him when she dropped him to school. In an interview with TODAY Parents, his mother, April Crites said:
"I knew the first day back would be overwhelming for him and that made me nervous."
Later, when Conner returned home, he told his mom that he had an amazing day at school.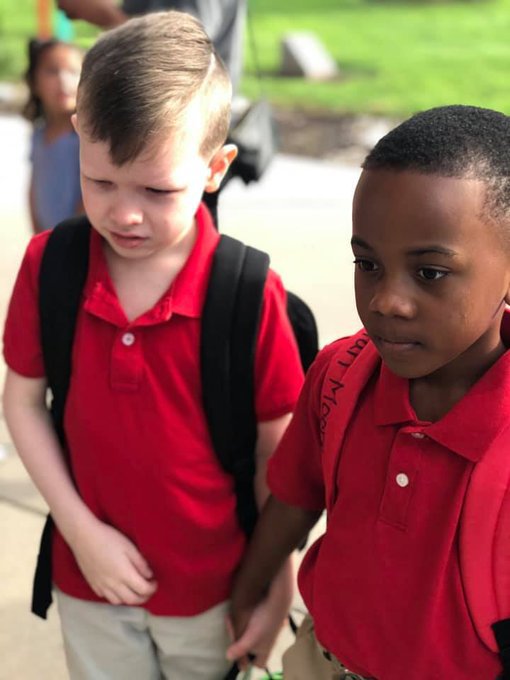 While she was aware that her child would be overloaded with emotions, she didn't know that a fellow kid would help him and the picture would go viral.
The adorable kids are now recess buddies and spend a lot of time together. 
The takeaway being, we might not be aware of the struggles of people around us, but saying something nice to them can make their day.