People for the Ethical Treatment of Animals (PETA) India on Thursday said it may take the legal route if the Centre brings an ordinance to enable the conduct of Jallikattu or continue its campaign to create awareness against the holding of the bull-taming sport in Tamil Nadu.
"Our campaign is against cruelty towards all animals. We will consult our lawyers and take a decision if there is an ordinance," PETA spokesperson Manilal Valliyate told PTI. The animal rights body also claimed that certain native breeds of bulls became extinct because of "white revolution" and "cross-breeding programmes".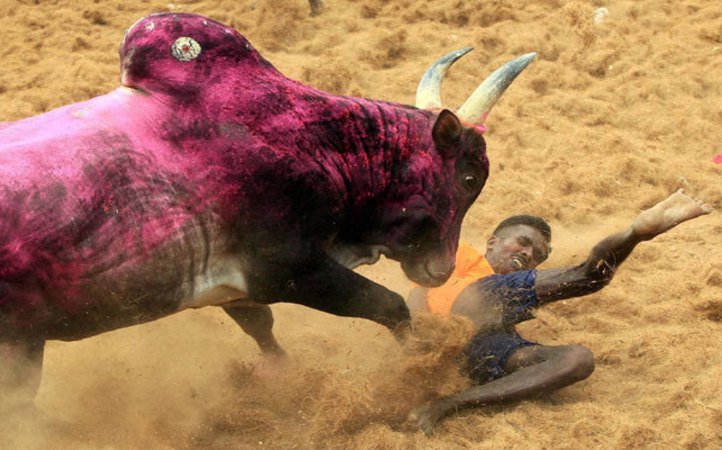 "There are various other humane conservation methods to protect the indigenous breed. Jallikattu is not the only way," Valliyate said. "The Tamil Nadu government had initiated many conservation programmes in the 1980s. Though Jallikattu was played during that time, the decline was because of the cross-breeding programme during milk revolution," he said.
On the burgeoning protests in the state and in the national capital against the Supreme Court ban on the bull-taming sport, the spokesperson said: "All the supporters are protesting based on misinterpreted information." "I request the politicians to be compassionate about the Indian Constitution, check their facts and read the judgement of the Supreme Court before coming to a conclusion," he said. The official said bulls belong to the "prey" category and do not cause harm even if left on the roads.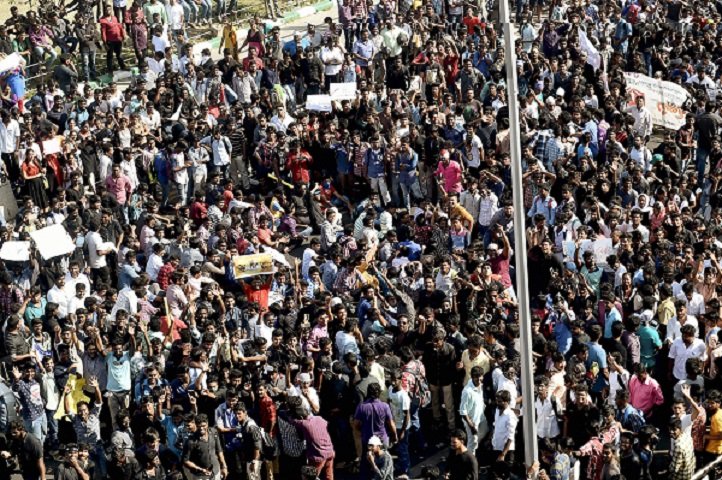 "They adopt a fight or flight behaviour only when they are agitated. Agitation can only happen when they are experiencing pain, fear or injury," he said. In Jallikattu the "cruelty is inherent" and you have to agitate the prey animal to run or react to the threatening situation.
"There is necessary and unnecessary suffering. Jallikattu is an entertainment and falls under unnecessary suffering. The court has also ruled that if there is a conflict between tradition and law, the law takes precedence. To respect the law and SC judgement, we are supporting the ban," Valliyate said.
(All images sourced from PTI)