Mahamedhaa Nagar, National Executive Council member of ABVP was present at the Ramjas College during the protests between February 21-22. Nagar refuted all the allegations against the ABVP. This is what she had to say: 
"We were sitting in the DUSU office on Tuesday morning when some students came running to us complaining about what was happening in Ramjas College. They told us that a seminar was being held where Umar Khalid was invited.
Upon hearing his name and recalling his terrorist links, we knew we had to stop this. We called the ABVP unit of Ramjas and the students' union president. Together we all marched to the Principal's office.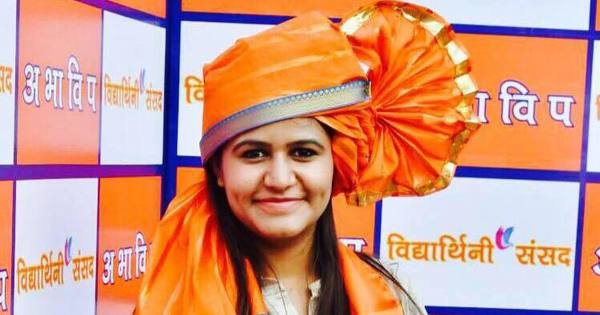 The Principal said that Khalid won't be invited. We insisted that Shehla Rashid's talk also be cancelled. By the time we walked out of his office, we heard students shouting slogans for azaadi. We heard Bastar se azaadi, Kashmir se azaadi… and that's when we decided to revolt.
We reached their seminar hall and saw the police was already there. Some of the Ramjas students pushed us and abused us. We did not resort to any violence and had planned to silently go and see what was happening. I made my way to the seminar hall and went there.
Here's a video of what other ABVP activists said on what happened:
The police dragged me out of the hall and many students abused me. It was the Principal of the college who asked the police to cut off the electricity of the seminar room. Some of the ABVP members were shouting 'Bharat Mata ki Jai' but we were doing so to protest against the theme of their seminar. What was the need to invite Khalid for that event?
We did not throw the stones. Some students did it, but ABVP members did not do it.
After many arguments and chaos, the police separated both parties. I was injured and decided to head back home.
We decided to come to Ramjas on Wednesday to ensure that anti-Indian slogans weren't raised again and to prevent violence.
The members of the English department did not talk to us. They should have informed Yogit Rathi, students' union president of Ramjas college, about the event.
On Wednesday, we were sitting in the college when we saw police approaching us. they started beating us and asking us to leave the campus. They dragged us and pushed us out of the Ramjas gates.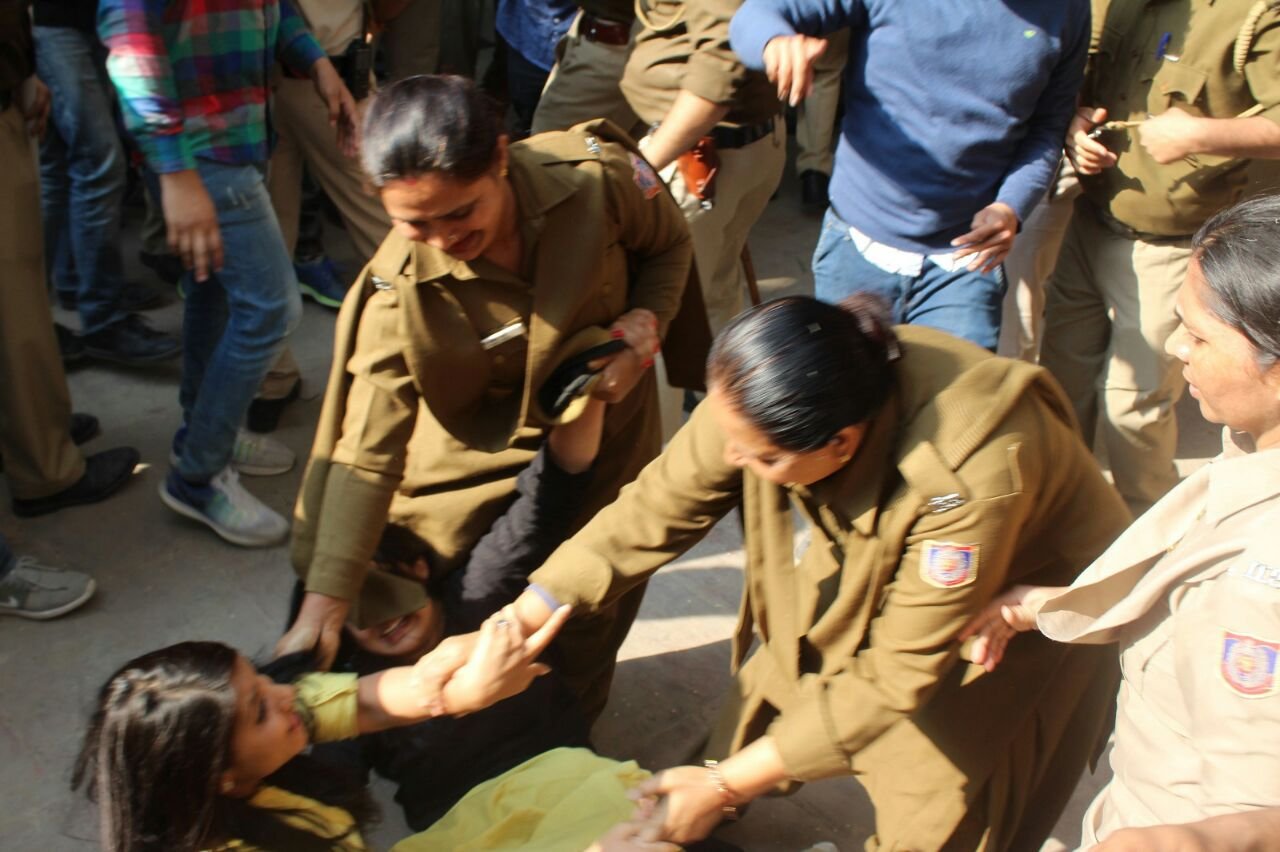 The minute we were outside the gates, members of AISA and other students present there started attacking us. There were verbal fights which later escalated to physical ones. Stones were thrown at us, me and my friend were hit by the police. Men attacked us, slapped us. On our respective Facebook profiles, we have described what we faced.
I do not support violence. But yes, there was violence from both sides. If at all I beat up somebody, it was purely in self-defence. Some persons' cameras and phones were broken, but this happened due to the clashes and the frenzy. Nothing was done purposely.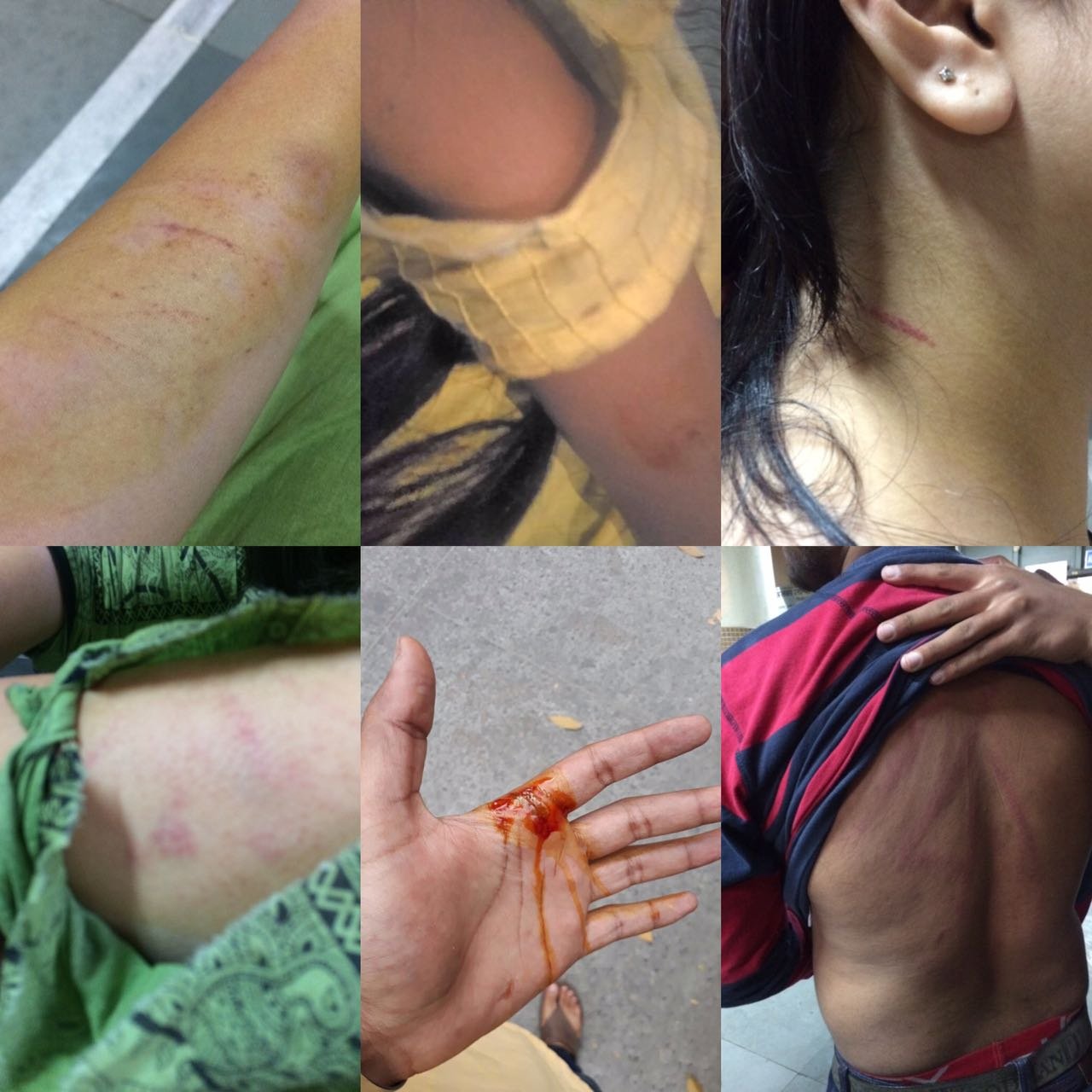 Despite what media reports say, we did not throw anybody's camera or take away anyone's phone.
Throughout the day on Wednesday, we were bashed up by the police and students.
There was violence and we condemn it. But we also condemn calling Khalid for the event. What is the possible reason for inviting him for an academic discussion?
When it comes to the WhatsApp threats, we did not send them. They were hoaxes. We did not raid anybody's house or hostel room. We did not have a reason to do so. No death threats or rape threats were made during these protests. We are also students and would not do anything like this.
We are not denying anybody the freedom of speech, but calling a person who has terrorist links for an academic talk is not justifiable. We do not agree with it. We stood up for our nation and its people."
(Feature image source: Mahamedhaa Nagar)