Strains of the evening azaan wafts into the tastefully-decorated south Delhi apartment. It's almost like background music to an animated argument. Samar and Zuleikha (names changed on request) don't agree on the much talked-about  Karan Johar apology video where he says that he will not engage with Pakistani talent anymore. 
"He shouldn't have apologised yaar! He has done nothing wrong,"Samar says. 
Zuleikha is more sympathetic. 
"What else could he do? He couldn't jeopardise his 80-crore film and the Maharshtra Navnirman Sena weren't budging from their stand," Zuleikha says.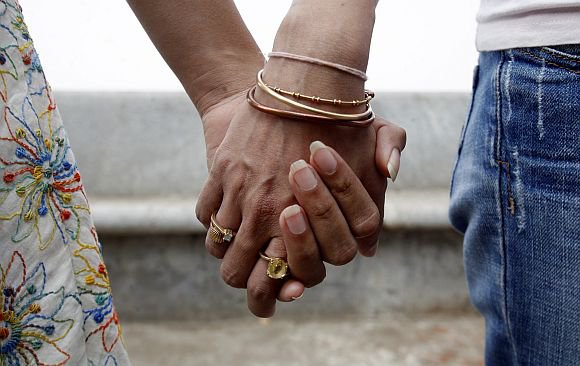 In the five years that they have been married, Samar, a banker, and Zuleika, an artist, have had countless little arguments. There are some obvious "cultural clashes", they say. After all, Samar is a Delhi boy and Zuleikha, a Lahore snob. 
"I keep insisting that the party scene in Lahore is way more vibrant than the one in Delhi," Zuleikha smiles. 
 But this agrument seems to be a little more poignant than the others. "If Karan Johar has to pay Rs 5 crore to work with Fawad Khan, how much does my husband have to pay to be married to me?" asks Zuleikha. 
Zuleikha knows that this is not the best time to be a Pakistani artist in India.  Since the September 18 Uri attack, there has been a strong anti-Pakistan wave in the country. Recently, a group of around 450 theatre owners across the states of Karnataka, Maharashtra, Goa and Gujarat declared that they won't screen films that have Pakistani names in their cast and crew.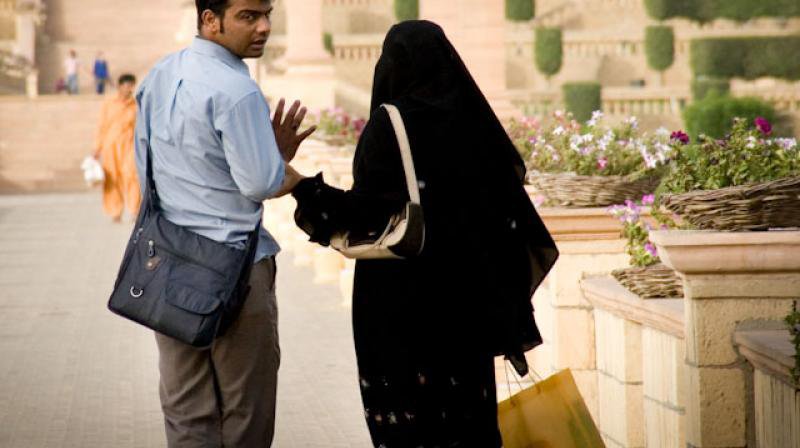 "When we go to parties now, Samar always asks me to not to talk about the India-Pakistan issue. One never knows who might take offence," Zuleikha, who met Samar in England while pursuing higher education, says. 
Choosing between the two countries
Exactly 36-years ago,  55-year-old Saleem Nooruddin, who is in the chemical manufacturing business in Karachi, had flown to Mumbai in search of an Indian bride. He was then a strapping young man of 23.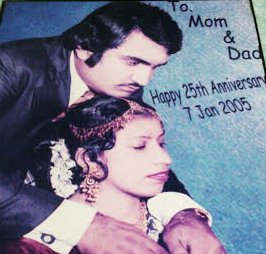 "I came to India because I wanted a girl from a completely different background. The visa used to be granted in a day. I with my elder brother went to Mumbai and there I saw Mumtaz wearing a girl scout uniform, helping a pregnant woman walking down the stairs in our common community centre called Jamatkhana. Within 7 days I was engaged to her on 31st December 1979," Saleem says in an email in response to questions. 
Today, they live  Karachi with two grown children settled in Dubai.  In their 36-year-long marriage did the India-born Mumtaz ever face a situation where she had to choose between the two countries? 
"I honestly never felt the pressure to choose any one country, it just never came up in any discussion, besides the cricket matches. My husband stood up in respect to Jana Gana Mana that was played back in 1979 when we went to watch our first film together. The freedom to live and carry countries in our hearts with dignity is what has kept our relationship un-impacted," Mumtaz, who is social worker with the Aga Khan Foundation in Pakistan, says. 
'Couldn't attend my mother's funeral'
When the fate of your marriage is linked to national politics, every little India-Pakistan news is to be followed, scrutinised. And sometimes it deprives such couples of things that others take for granted. 
Muhammad Junaid, a Karachi-based trader, had an arranged marriage with Indore-based Sameena in 2005 and they have been shuttling between the two countries. And recently she realised the perils of it. 
"My wife is still an Indian national this year when she visited Indore. She applied for the fresh passport in Bhopal as her passport was running out of the pages. There the passport officials asked her why her passport has so many Pakistani visas. She faced a lot of unnecessary harassment. More often than not, the mood of the passport officials depend on the current socio-political scenario," Junaid says.
At times, it hits closer to home than expected. 
"There have been times when I actually wondered if the whole trouble is really worth it," asks Zuleikha who had to recently withdraw her paintings from an exhibition in Delhi because the gallery owners feared backlash. 
"I lost my mother last June in Mumbai and I was denied the urgent visa. I couldn't attend her last rites and I had to rely on Skype. What is the use of these borders and all the peace talks when you can't see your dying parent? Could there be a need more pressing or genuine than this?" Mumtaz asks. 
Feature Image: Sadiq Saleem