In a noble gesture, a Catholic Bishop in Kerala has decided to donate one of his kidneys to save the life of a 30-year-old Hindu man, who is suffering from the organ failure.
Auxiliary Bishop of Pala Diocese Jacob Murickan today appeared before an authorisation committee of Kottayam Government Medical College to complete all legal formalities with regard to donating one of his kidneys to E Sooraj.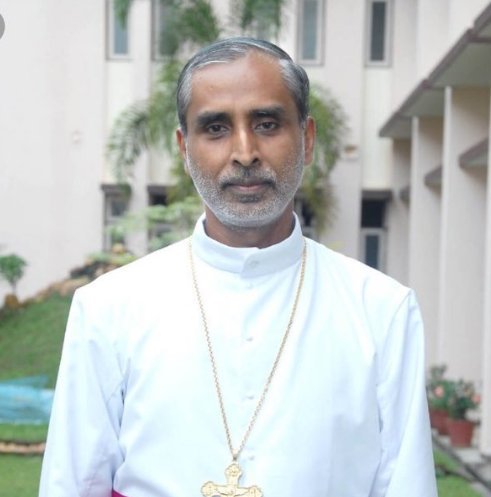 "This is perhaps for the first time in the history, a serving Bishop is donating one of his kidneys to save a valuable life," said Kidney Federation Chairman Father Davis Chiramal.
Chiramal, who had earlier donated his kidney to an ailing person in Kerala, said the organ transplantation surgery will be performed at Lakeshore Hospital, Ernakulam, on June 1.
"Sooraj belongs to a very poor family. He is the sole bread winner of his family comprising his mother and wife", Chiramal said.
He had lost his father four years ago. Later, his brother died of heart attack.
"Hearing his sad stories, the Bishop decided to donate one of his kidneys to the Hindu youth. We also want to generate money from generous people for successfully completing the organ transplantation surgery," the priest said.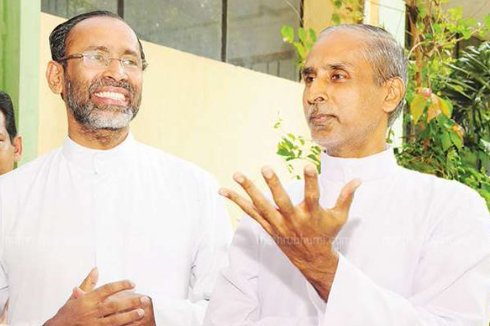 Muricken was declared Auxiliary Bishop of Palai in 2012 while serving as the Diocesan Pastoral Coordinator.
On 19 September 2013, he, along with the other newly-appointed Bishops from around the world, was received in audience by Pope Francis at the Vatican. 
(All images sourced from Twitter)