In a gesture of communal amity, a group of Muslims broke their Ramzan fast and took part in a harmony feast in the complex of the ancient Udupi Sri Krishna temple for the first time in its history.
As many as 150 Muslims participated in the "Souharda Upahara Koota" (harmony feast) in the dining hall, located just outside the main temple, in the event organised by the head of Pejawar Mutt Sri Vishvesha Teertha Swamiji on Friday.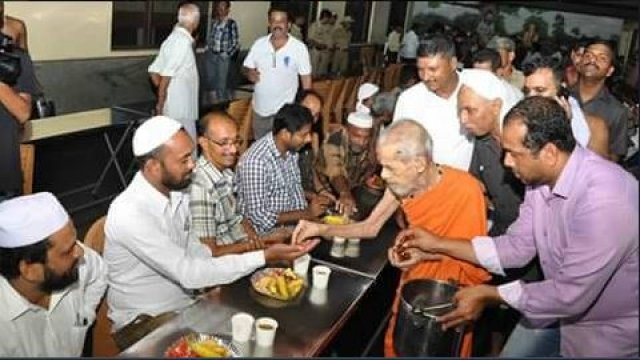 After breaking their fast, they performed 'namaz' (prayers), the Swamiji said.
"For the first time in the history of our temple, Muslim brethren broke their Ramzan fast and performed namaz (in the dining hall in the temple complex)," he told PTI over phone from Udupi today.
Emphasising on peace and harmony between Hindus and Muslims, the Swamiji, who is associated with the Vishwa Hindu Parishad, said his main objective in conducting such an event was to forge peace and harmony between people belonging to all religions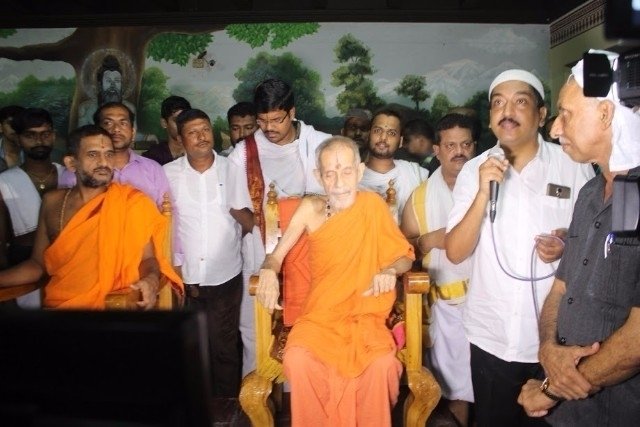 "But, this is not at all a very big thing I did. It is just a very small service I have rendered, nothing else. People are making it appear as something big," he said, adding there was long history of both Hindus and Muslims living in harmony in Udupi.
He urged people of coastal Karnataka to make the region an example of peace and harmony for the country.
The Swamiji said he personally served dates to Muslim brothers. Temple priests served bananas, cashew nuts, apples and watermelon.
"Holding of the event has brought huge satisfaction to me. I want to do this every year, and extend this service to Christian community also," he said without elaborating.
(Feature image source: YouTube)