In an apparent goof-up, the home ministry in its annual report used a picture of Spain-Morocco boundary as India's border with Pakistan, prompting the Union home secretary to say that the ministry would apologise if there is a mistake.
The picture with the caption 'Floodlighting along the Border' was published recently in the home ministry's annual report for 2016-17, with detailed information on floodlighting along the Indo-Pak border.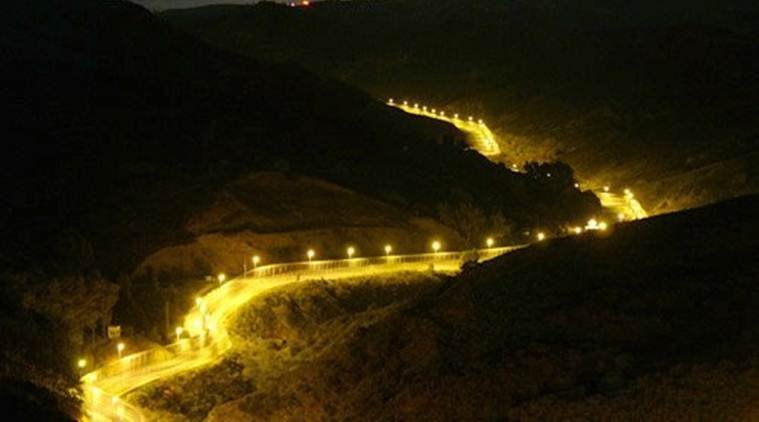 However, it came to light on Wednesday that the picture was of the Spain-Morocco border, located along the Plazas de soberana, Ceuta, Melilla and Alborn Island along the north coast of Morocco.
Between Morocco and Ceuta, there is a physical border known as the Ceuta border fence. Melilla also has a physical border known as the Melilla border fence, similar to the Indo-Pak border with floodlighting.
Union Home Secretary Rajiv Mehrishi said the ministry will find out if the picture was not that of Indo-Pak border.
"If there is a mistake, we will apologise," he said.
Home Ministry orders internal investigation into using picture of Spain-Morocco border to show Indian border floodlighting, in annual report pic.twitter.com/zNvwBnaljn

— ANI (@ANI_news) June 14, 2017
Sources said the home ministry officials were trying to find out from where the picture was sourced. It could be from the Border Security Force which guards major portions of the 3,323 km long boundary, they said.
And of course, Twitter also has some questions to ask:
Modi Sarkar is fake

It's ministries are fakeIt's data is fakeIt's news is fakeAbki baar, photoshopped Sarkar! https://t.co/sM1Xbv2xMJ— Preeti Sharma Menon (@PreetiSMenon) June 14, 2017
Pak have not even mastered basic PHOTOSHOP, learn from our HMO officials who used photo of Spain-Morocco border & gifts J&K, Rajasthan a Sea https://t.co/jH30oyMWCj

— Anshul Saxena (@AskAnshul) June 15, 2017
How does Spain share a border with Morocco? Last I checked one was in Europe & the other in Africa with the Mediterranean Sea in between!!!! https://t.co/HTwXL4QNZI

— Omar Abdullah (@abdullah_omar) June 14, 2017
(Feature image source: Twitter)