When the entire nation is facing difficulty to get the new currency denominations after PM Modi's announcement of scrapping Rs 500 and 1000 rupee notes, Canara Bank in Bengaluru has come up with a unique initiative to provide cash to the public by rolling out a ATM bus service.
On Sunday afternoon, a bus ATM carrying Rs 8 lakh stopped on MG road from where near 800 customers were benefited, says this report by Deccan Herald.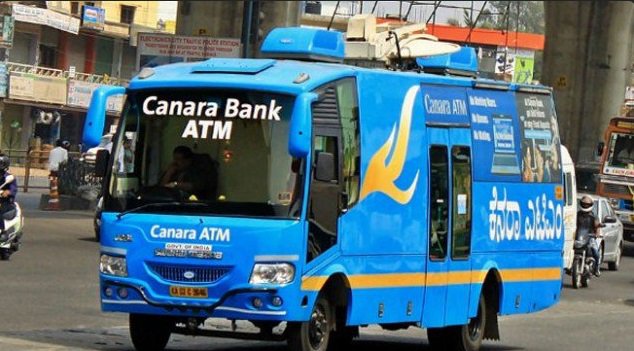 Speaking to the newspaper, M M Chiniwar, Canara Bank General Manager (Circle Office), informed that the ATM van arrived at 5:30 pm and most of the people were happy to use the service as they didn't have to wait in long queues.
Chiniwar explained that there is no need to panic as they have been informed by the Reserve Bank of India that by Tuesday or Wednesday the ATM machines will have sufficient cash as they will be loaded with new denominations of Rs 500 and 2000.
He also urged customers to visit the banks to withdraw money if they are not getting it from ATMs.
According to Chiniwar, out of the 866 ATMs in Bengaluru, only 250 have sufficient cash. They are loading Rs 4 lakh per day into each ATM but they are running out of money a little more than an hour.