Srinagar: The snapping of cellular networks and mobile internet has triggered an information crisis in the violence-stricken Kashmir valley.
Volunteer groups and local charity services functional across various parts of Srinagar also alleged that the shutdown of mobile networks has hindered their relief and rescue efforts.
"This communication breakdown is creating hurdles in our voluntary work. We are not able to maintain efficient coordination with our group members," Farooq Khan, one of the coordinators of Help Poor Voluntary Trust at Shri Maharja Hari Singh Hospital told ScoopWhoop.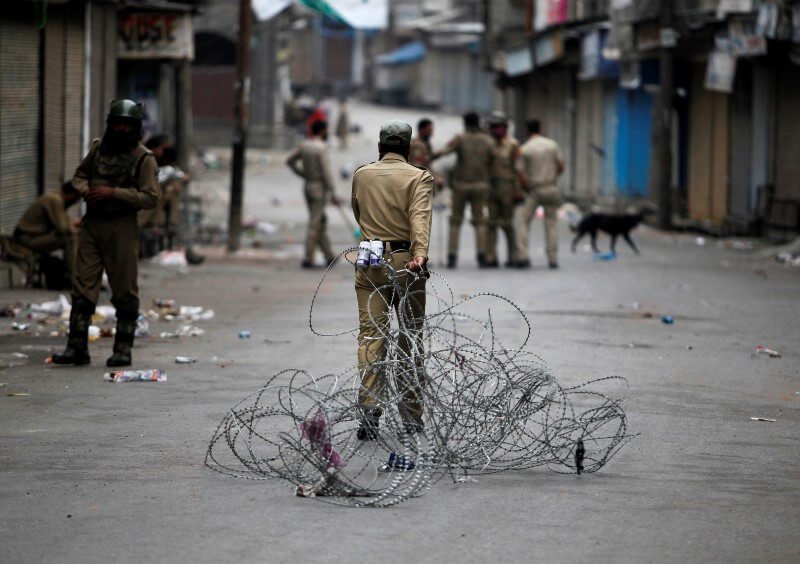 Explaining the impact of the ban on cellular services, Khan said their trust faced a hard day on Friday while co-ordinating emergency services to patients.
"In the morning we had to ferry a patient from the airport. He had undergone heart surgery at Delhi and needed an ambulance to take him home. Due to blackout, the patient had to wait for hours at the airport before our ambulance finally reached him," said Khan.
"In this age of Information Technology, it feels like we have been pushed to Stone Age," Khan said.
With the unrelenting spate of clashes between youth and police continuing in various parts of Kashmir, the PDP-BJP state government in the state on Thursday had shutdown cellular services across the Kashmir valley to prevent protests and cut down the flow of dangerous information.
The cellular internet services have been stopped in South Kashmir since the killing of popular Hizbul Mujahideen commander Burhan Muzaffar Wani last Friday.
The only functioning mode of communication in Kashmir presently is government-run BSNL mobile phones and uncommon landlines.
According to official estimates, J&K has more than 8 million mobile connections.
"I had to find a landline first to call on my neighbour's landline to know about well-being of my family back home," Nasir Ahmad, a volunteer from Downtown Srinagar told ScoopWhoop.
Nasir, who has been volunteering at different hospitals of Srinagar since last week, said "the smart phone he's carrying in the pocket had turned into a plastic brick after the ban."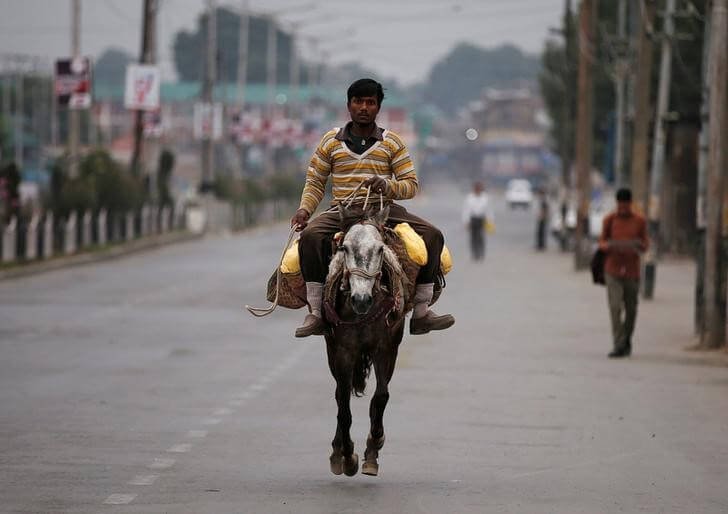 The clampdown on mobile services has also left many Kashmiris living outside the state desperate for information about the situation in the valley. Several media outlets in Srinagar informed ScoopWhoop that they received multiple calls from Kashmiris living outside the state seeking information about the situation on the ground.
The internet ban has also cut-off relatives from their family members, who live in various parts of the world.
"I used to Skype with my Belgium-based brother-in-law daily. We would talk on WhatsApp and exchange messages and photographs, but since last week he has been able to reach us on phone only 2-3 times," Malik Kaisar, a private web designer from Srinagar, told ScoopWhoop.
"He's worried about us but can't get in touch with us when he wants to," Kaisar added.
Meanwhile, at least three civilians and one policeman were killed in fresh violence that erupted in various parts of the valley on Friday.
The Friday violence has taken the death toll of civilians to 41 and those of policemen to 2. More than 1600 civilians have been injured in police action since the violence started last week.