Karnataka is witnessing the harshest summer in decades and many parts of the state are reeling under drought and acute water shortage. But, that didn't deter state officials from wasting a considerable amount of water just to please their Chief Minister.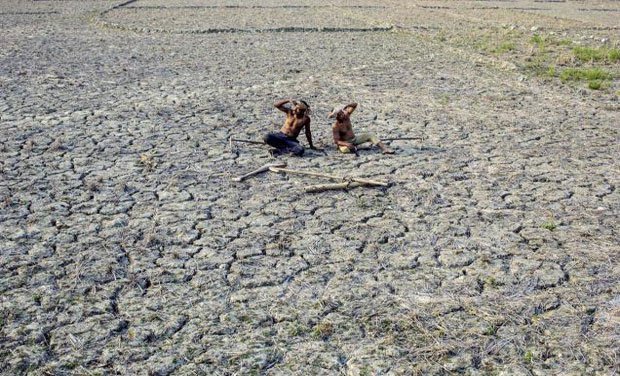 When Karnataka Chief Minister S Siddaramaiah decided to visit the drought-hit Badagandi village in Bagalkot district on Monday, the local administration generously emptied two tankers of water on a particular stretch through which the CM and his convoy were supposed to pass.
And why?
Because the roads leading to the village were muddy due to construction works and the officials wanted to ensure that the dust did not kick up and irritate the CM and his convoy.
Watch the video:
WATCH (18/04/16):Water being sprinkled on road in Bagalkot before K'taka CM Siddaramaiah's visit to drought-hit areahttps://t.co/7YyEwm9oaj

— ANI (@ANI_news) April 19, 2016
Quite obviously, the insensitive act was criticised by people who struggle daily to fetch even a bucket of water from far areas every day and one farmer even said it was an insult to them, reported The New Indian Express.
When the Karnataka CM was asked to comment on the issue, he said he would ask district officials to take action against officials who were responsible for this, and to ensure that such an incident is not repeated in future.
Meanwhile, opposition parties have termed Siddaramaiah's visit as a 'mere photo-op'.