It was a meal that cost Rosa Hansda her freedom. The principal Malpahadi Government school in Jharkhand's Pakur district was booked under Section 295 A and 153 A of the Indian Penal Code (Deliberate and malicious acts, intended to outrage religious feelings of any class by insulting its religion or religious beliefs) and arrested on Saturday. 
Her crime? She cooked, according to locals, "suspicious-looking" meat in the school kitchen.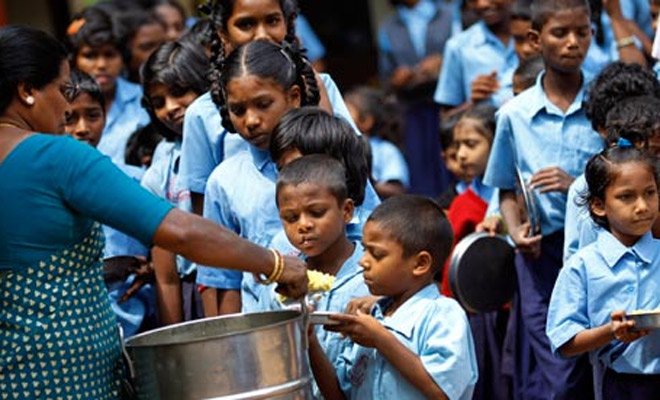 "Last week, locals spotted the principal's aide, one Birju Hansda, taking a large chunk of suspicious looking meat to the school. They suspected it was beef and they complained to the District Commissioner, The DC sent a team to determine whether this was true and the team suggested that the suspicions of the locals could be true. Then we arrested her under Section 295 A and 153 A of the IPC," Navneet A , deputy SP, Pakur Police, told ScoopWhoop News. 
The meat that Rosa Hansda brought was for personal consumption and she had no intentions of serving it to the students, Pakur DC, Jha informed ScoopWhoop News. "The guardians of the students had problems with the fact that the meat was cooked in the same kitchen where the school's mid-day meal is cooked," Jha said. 
According to this Hindustan Times report, the meat was sent to lab to ascertain whether it was cow, oxen or buffalo meat.
Interestingly, Pakur district is dominated by Santhals ,who are known to be great hunters and meat-eaters. 
In 2005, the Jharkhand government had introduced the Prevention of Cow Slaughter Ordinance, which was later made an Act. It carries a penalty of Rs 5,000 and imprisonment of up to five years or both for offenders.The state's (BJP)-led government on April 7 imposed a ban on illegal abattoirs, a move seen as an effort to cut down on cow slaughter and beef trade.
Earlier this month, a man was thrashed by villagers for allegedly carrying beef for an Iftar party in Jharkhand's Dhanbad district.