Despite being renovated just four years ago, the Chennai airport has witnessed 61 incidents of glass panels falling off since then! 
In fact, the first case of a panel of a glass panel falling took place just six months after the renovation, and it has recurred multiple times since. Obviously, this poses a grave danger to travellers.
Now, the human rights commission has taken note of it after complaints from travellers.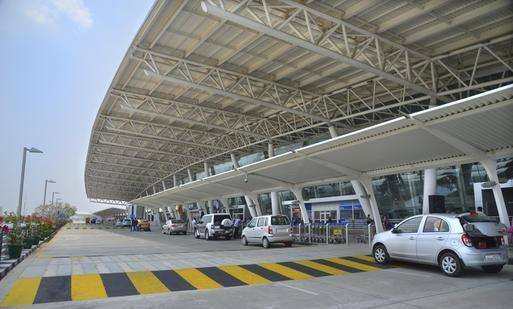 The National Human Rights Commission on Wednesday sent notices to the Union Ministry of Civil Aviation and Airports Authority of India, asking them to explain the repeated accidents.
The commission said airport operators have a duty to provide safety and security to passengers.  
"It is really surprising that despite 61 incidents of glass fall, the authorities appear to have not paid heed to the safety concerns of people. If the allegations levelled are true, the matter needs to be inquired into," Justice D Murugesan, Member, the National Human Rights Commission (NHRC), said in the notice.
According to the complaint, received by the Commission on April 4, there is a continuous fear amongst travellers and employees. The quality of construction at the Chennai Airport and its sustainability is questionable, the report said.