Disclaimer: This article contains graphic content. Reader's discretion is advised. 
City of Wuhan, in China has been under lock-down since 23rd January, due to the coronavirus outbreak where more than 20,000 people have been infected and over 630 have died in China.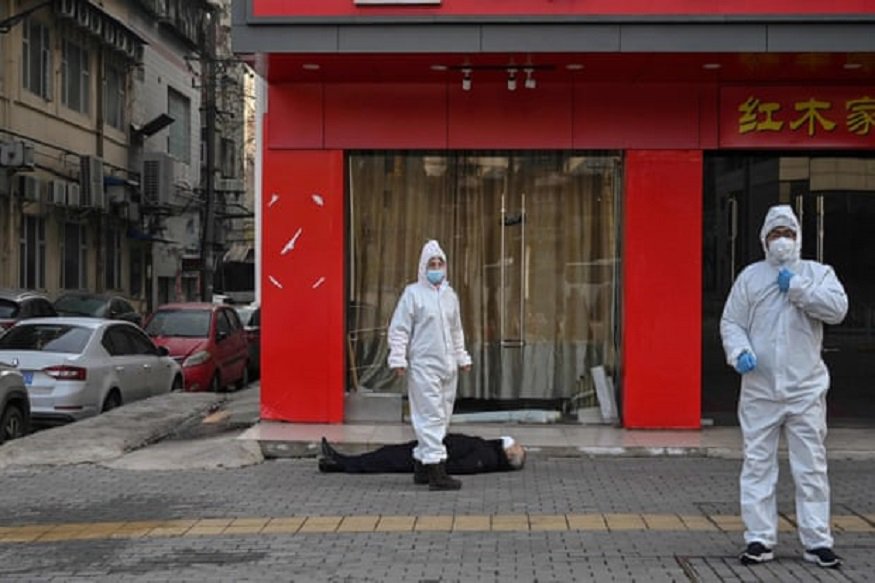 People of Wuhan, where the virus originated, are the most affected and the situation in the city is quite tense. 
Here are some heart-breaking pictures/videos from Wuhan that highlight the current scenario in the city that this deadly virus has caused. 
1. Doctors and nurses are working around the clock to treat coronavirus patients. 
2. Look at the deserted streets of Wuhan that is home to almost 11 million people. 
3. Hospitals are filling up with patients and lives are being lost everyday. 
4. More than 1000 beds have been set up at an exhibition centre to treat patients affected with this deadly virus. 
5. Doctors and nurses sleep on floors and chairs as they are overwhelmed with patients at the hospital.
6. Lifeless bodies are lying on the streets of Wuhan. 
7. This image of a pilot in a protective suit is one of the most haunting pictures. 
8. People are wearing plastic containers on their heads as a protective mask. 
9. The deserted streets of Wuhan look like an apocalyptic scene. 
10. Chinese cities have been shut down due to this deadly virus. 
11. Streets are empty, stores and offices are also shut. 
12. This is an hospital that was built exclusively to treat coronavirus patients in Wuhan. 
13. Soldiers helping and working at a hospital in Wuhan. 
14. More than 30,000 Geese have lost their lives due to the coronavirus outbreak. 
15. Nurses treating coronavirus patients left with marks on the face due to masks. 
16. Chinese doctor dies after contracting coronavirus while treating pateints. 
17. Baby born with coronavirus kept under observation in a hospital. 
18. Chinese authorities commence mass fumigating in Wuhan. 
Pray for Wuhan.