In Kashmir, Prime Minister Narendra Modi's 'Acche Din' come with curfews, crackdowns, no internet access, arrests and perhaps a package worth Rs 75,000 crore. The PM is likely to spell out the details of the package during a public meeting at the Sher-e-Kashmir cricket stadium in his fourth visit to the state since the NDA came to power at the Centre. But his visit has thrown life in Srinagar and Kashmir totally out of whack.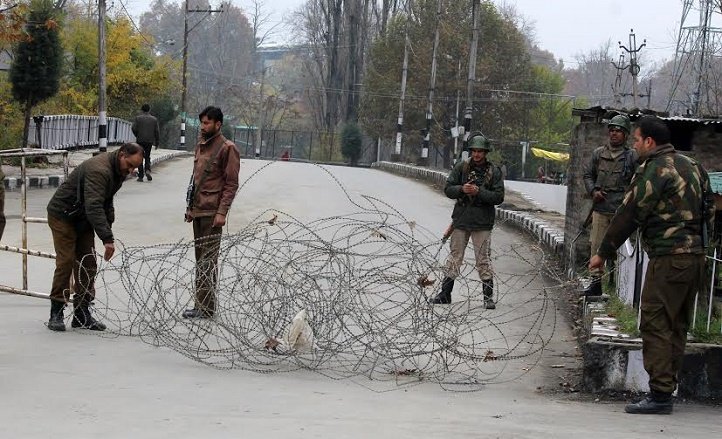 The summer capital of J&K;, Srinagar has been turned into a fortress on the PM's maiden visit to the Valley after BJP took to power for the first time by forging alliance with PDP.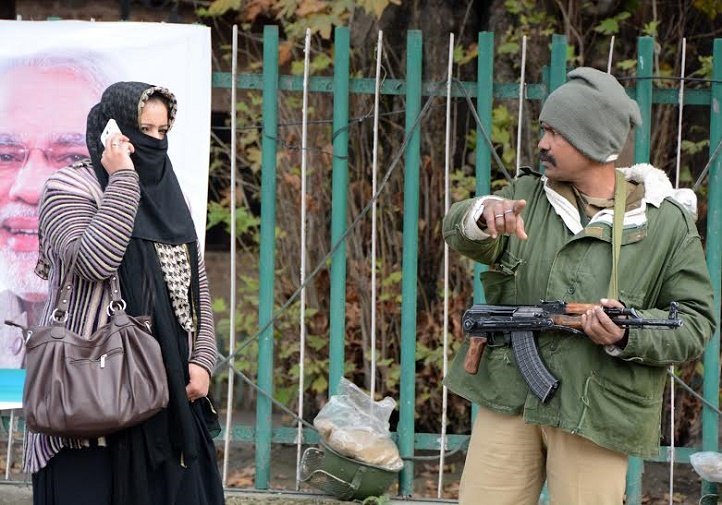 Chief Minister of Jammu and Kashmir Mufti Mohammad Sayed has already described the upcoming rally a 'turning point in the history of Jammu and Kashmir', the top separatist leader Syed Ali Geelani has called for a 'Million march' on the same day-against Modi's visit.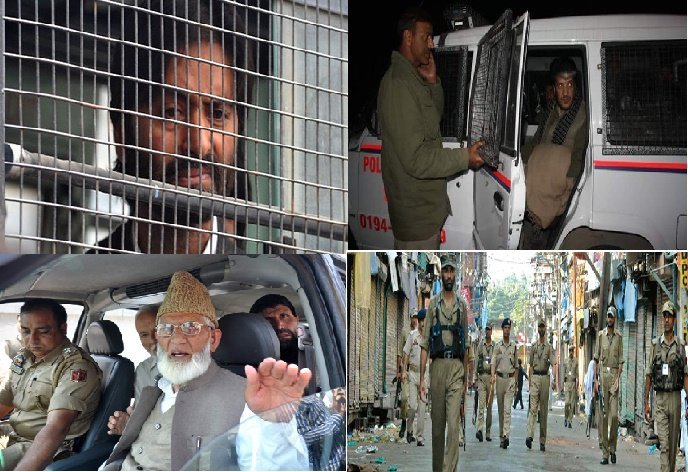 Separatist leaders have been arrested
Police has launched massive crackdown and have arrested over 300 youth and activists to thwart the proposed million march. Other top separatist leaders Mirwiaz Umar Farooq, Yasin Malik, Shabbir Shah, Nayeem Khan have been taken into custody.
Geelani challenged Modi to set him free and if he failed to gather over one lakh people, he would quit politics.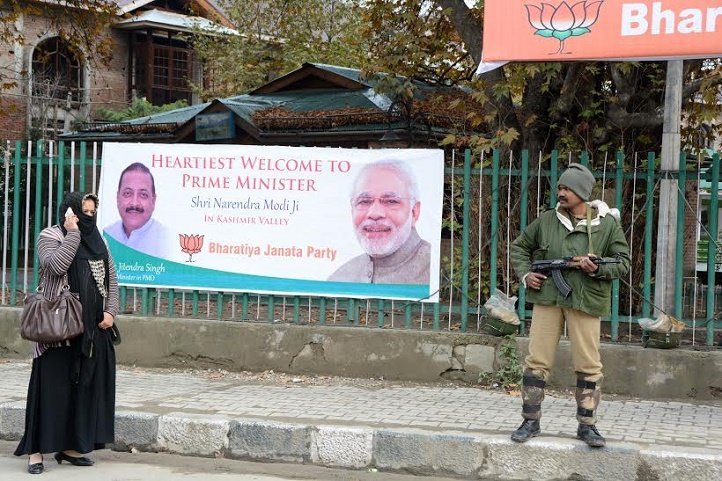 CRPF cop stops a girl from moving ahead on Modi's visit
Over the last couple of days, normal life has been thrown out of sync as the heavy security arrangements have made it difficult for people to move around.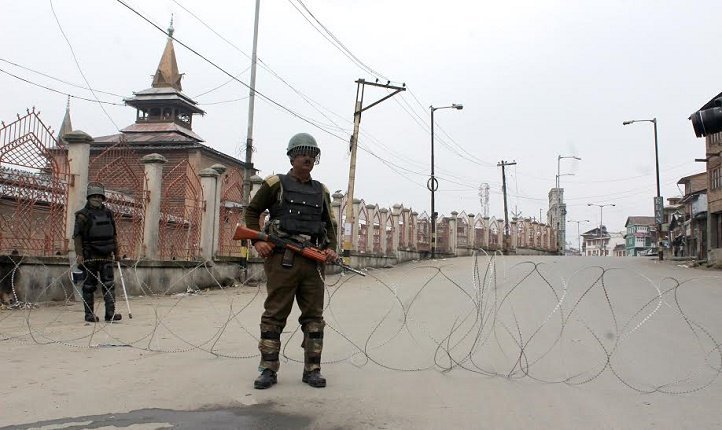 Barricades and curfew like restrictions imposed in Nowhatta area of Old city, a strong pro-freedom bastion
All the roads leading to city center, Lal Chowk, have been cordoned off. Patients going to hospitals have to face a lot of hassle while the train services have been suspended for two days.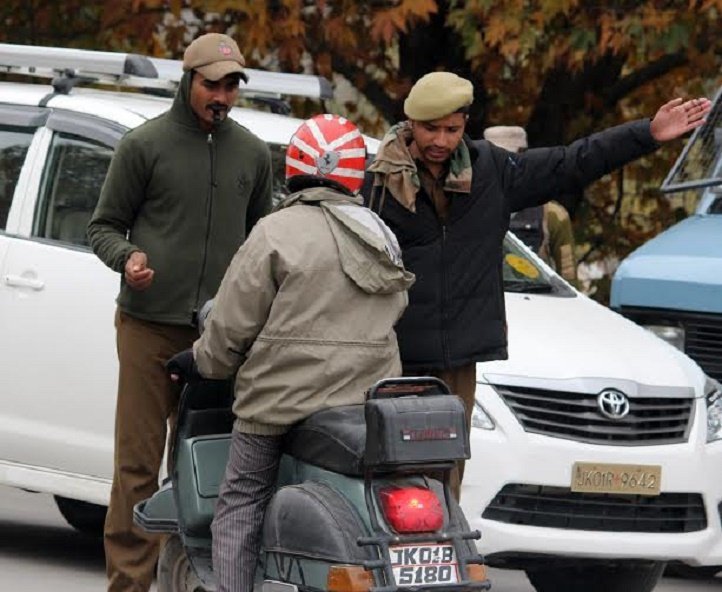 Heavy security arrangements in place at Lal Chowk, a commercial hub
People are furious over the unnecessary harassment in the name of security checkings saying this visit has brought only ' Burey din' for Kashmir.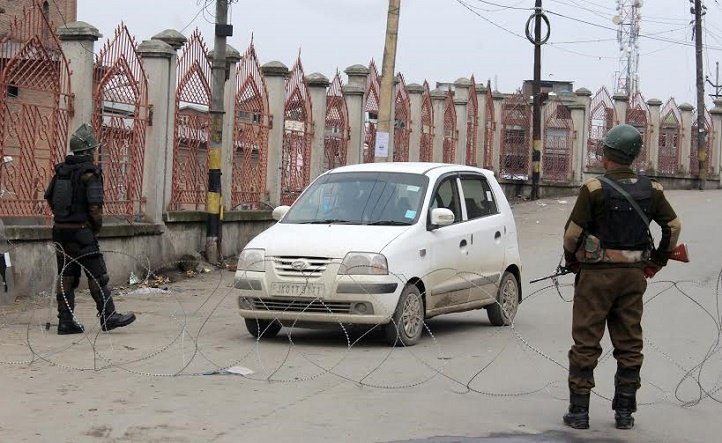 Vehicle being stopped near Jamia Masjid in Old city
"I have never seen such checking. Common people are facing the heat. Prime Ministers kept on coming here, but we have never seen such things. Schools are also closed…what is happening here," said Zahoor Ahmed, a local at Old City, where curfew like restrictions have been imposed from last two days.
(All pics have been captured by photojournalist Omar Babri , in a special arrangement with ScoopWhoop)