Ayodhya: In a town scarred by history, how does one remember the past without digging at wounds? 
Babri is a wound that the country is still nursing. Almost 25 years after the incident, Ayodhya finds itself at the eye of the storm again with the upcoming Uttar Pradesh elections. Politicians have started making the rounds of the temple town, where promises come dirt cheap. 
But for a contingent of six South Korean architects  who visited Ayodhya last week, the promise of a memorial temple for their beloved Rani Huh is all but a pipe dream. The Uttar Pradesh government has allocated five hectares of land beside the historic Sarayu river in Ayodhya for a special memorial temple for Queen Huh. "We have also announced a grant of 56 crores for the temple," says Tej Narayan Pandey, Uttar Pradesh forest minister and Ayodhya MLA.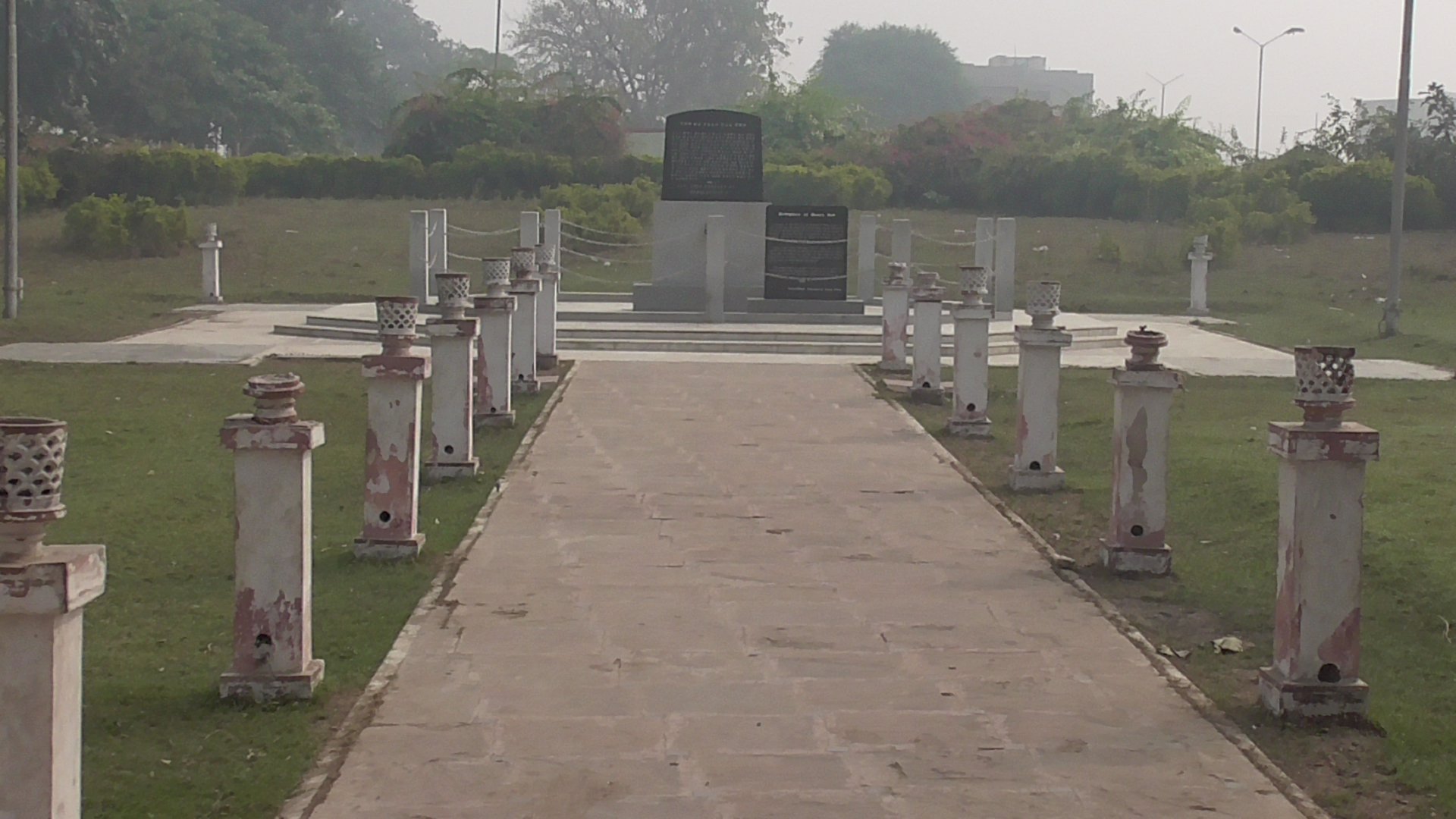 Which brings us to the obvious question, who is Queen Huh and why do we have a such an ambitious project dedicated to her? 
According to historians, the origin of the historical ties between India and South Korea  can be traced back to the middle of the first century AD. And Ayodhya is where it all started. 
"Sam Kuk Yusa, the ancient history of Korea says Queen Huh, wife of legendary King Suro, who founded the Karak Kingdom, was born in Ayodhya," Professor Rana PB Singh of Benaras Hindu University told ScoopWhoop News.
"Queen Huh was related to the ruling king of Ayodhya at that time. We are not sure if she was the daughter of the King. Her father,  on receiving a divine revelation, sent her on a long sea voyage to the Karak kingdom in southern Korea to marry King Suro," says professor Singh. 
The Indian princess, who was called Suriratna in Ayodhya, travelled for three months to reach  South Korea and married  Kim Suro. Today, they have seven million descendants in South Korea who look up to Queen Huh as a deity. 
The India-South Korea affair was forgotten till 2001, that's when South Korean historians digged up Queen Huh's India connection. Mayors of Ayodhya and Kim-Hae city in South Korea signed a Sister City Bond in very year. A shrine was erected at the site soon after. Since then, hundreds of South Koreans visit Queen Huh's memorial shrine every year.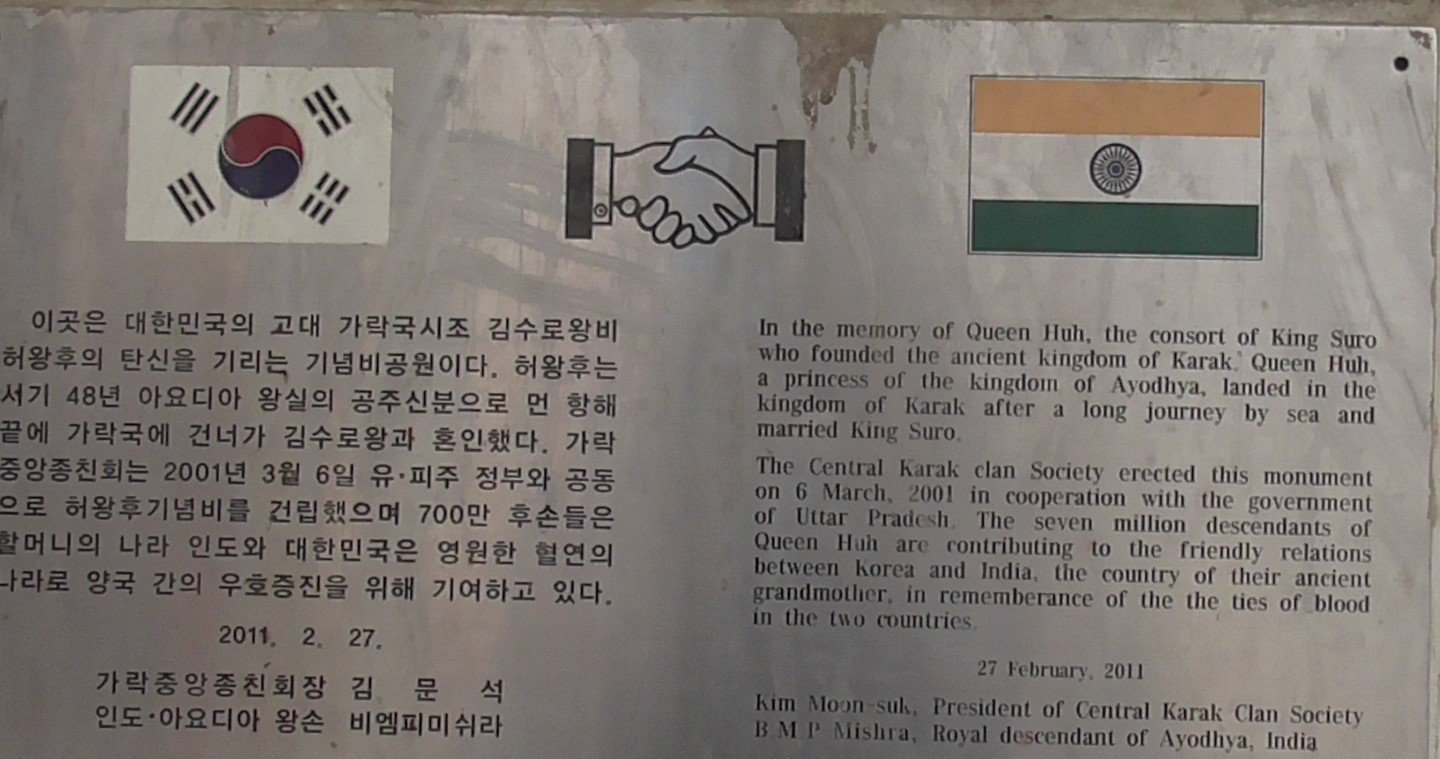 During his visit to South Korea, earlier this year, Modi said that the "historical connection, which established hundreds of years ago, is still prominent in both the countries".
But when ScoopWhoop News visited the site, all it found was a manicured ground with a simple black marble plaque. 
"That's the saddest thing. The Modi government has done nothing for the Korean people. They don't even have a place to pray even at the shrine. Now that we have taken charge of the project, the temple will come up soon. We will have proper hotels for Korean tourists," says Pandey, Ayodhya MLA.
 Promises do come cheap in Ayodhya. 
Here are our other Ayodhya special stories: 
The Many Voices Of Ayodhya, A City Stuck In Time
An Interactive Timeline Of Ayodhya's Babri-Ram Janmabhumi Site Dispute
Why Ayodhya Is Still A Divided City
I Was There When Babri Masjid Was Razed To The Ground & This Is What Shocked Me The Most