It is the 69th Independence Day for India. But are we really Independent? Based on this view, we asked netizens to post their varied views on social media websites using the hashtag #FreedomForMe. We waded through the lot and selected the most creative ones. Here goes:
The stuff from Facebook: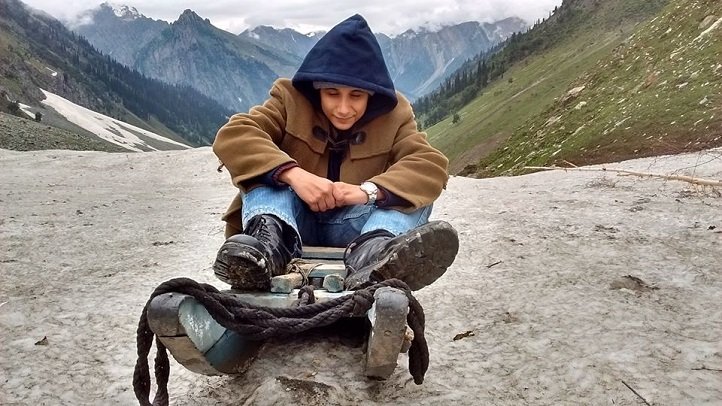 #FreedomForMe To let go of tinted, foggy specs of communal vision. To blend in the saffron and green. That's what independence means to me. @scoopwhoopnews #selfie #independenceday #August15

Posted by Anuja Jaiman on Thursday, August 13, 2015
#FreedomForMe is to click such silly pictures. Because I can.

Posted by Rhema Mukti Baxter on Friday, August 14, 2015
For me, freedom is not just celebrating Independence Day every year; its about being free and Indian at Heart 🙂 #freedomforme #indian #independenceday #scoopwhoop #instadiary #freedom #tricolor

Posted by Sneha Mitra on Friday, August 14, 2015
The brightest tweets:
Happy Independence Day Everyone ! Don't take ur freedom for granted,someone's paying a heavy price for it everyday Salute to the heroes guarding us . #respectWomen #help_people. #69th #JaiHind #freedomforme #my_nephew_Darsh_as_in_SubhashChandraBose #realheroes 🙂 #proudToBeAnIndian B| B|
What a inspirational message given by MR. PRIME MINISTER Sir to the Nation. It's feeling great to experience that live. Wish you all a very very Happy Independence Day. 🙂 #freedomforme #patriotism #is #in #the #air #letmetakeaselfie .
I open my eyes to a country that learns everyday; trying to evolve. A country where I feel closest to being human; a deluge of emotions. This is what makes me fall in love with India, because there's something for everyone. #FreedomForMe #IndependenceDay #Freedom #Selfie #Contest #Instascoop
Thank you for being such good sports. Here's to keeping our freedom intact!
Feature image source: Reuters