India already has 18 national public holidays and now it has one more. Constitution Day is now officially a national holiday in the country to mark the day the nation's Constituent Assembly adopted the constitution on November 26, 1949 after a year of debate.
"This day is a tribute to all those great women & men who worked tirelessly to give India a Constitution we are very proud of," Prime Minister Narendra Modi said in a tweet announcing the reason for the holiday.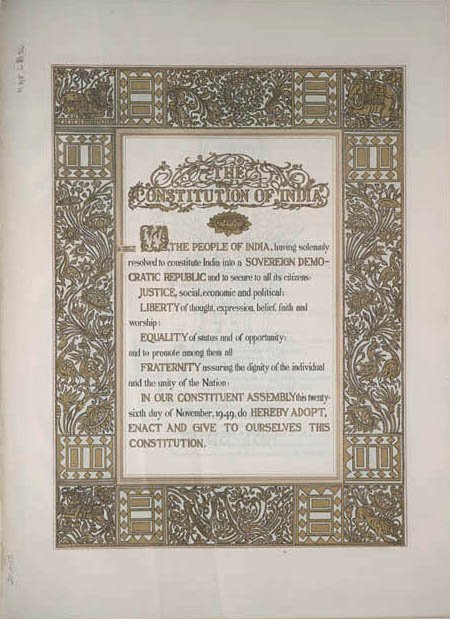 Take a look at everything you need to know about the Constitution Day.
1. The Constitution Day is a tribute not just to Dr BR Ambedkar — but also to all the other men and women who worked so hard to make the dream a reality. The Constitution was drafted on November 26, 1949 but only came into force on January 26, 1950 .
2. The Constitution Day is the 20th Gazetted Holiday In India.
3. Even countries like US , Spain , Mexico and Uruguay celebrate Constitution Day.
4. The HRD, Home Ministry and External Affairs Ministry, have requested college authorities to organise mock Parliament sessions and debates on the Constitution Day. Schools have been asked to make sure that students read out the Preamble of the Constitution. This holiday have been urged to be celebrated.