Young all-rounder Pawan Negi was the surprise pick for the World Twenty20 and Asia Cup while the selectors also reposed faith in veterans such as Yuvraj Singh and Harbhajan Singh in the 15-member Indian squad for the two events.
Other young players such as Jasprit Bumrah and Hardik Pandya, who impressed in the recent series against Australia, also found a place in the squad announced by BCCI Secretary Anurag Thakur after a meeting of the selection committee here today.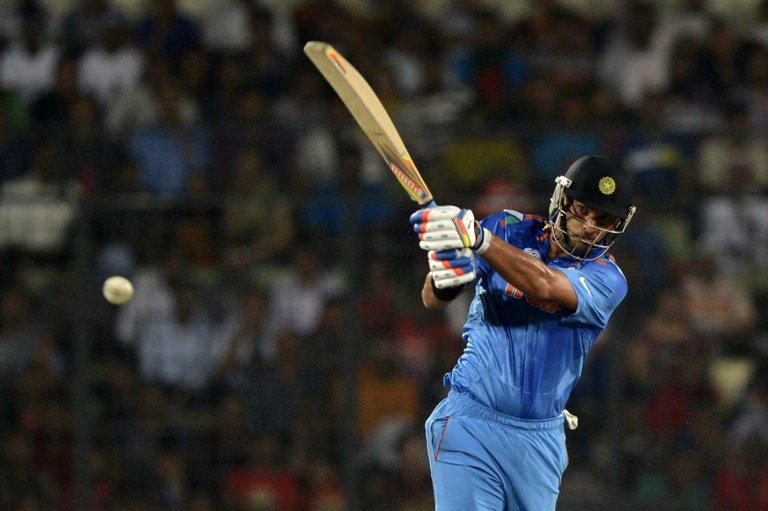 "This is the best combination of 15 we can think of," Chairman of the committee, Sandeep Patil, said in a press conference after the meeting.
Interestingly, the pace duo of Ishant Sharma and Bhuvneshwar Kumar were ignored.
Also, Manish Pandey, who featured in the T20 series against Australia, was left out of the team to be captained by Mahendra Singh Dhoni. The Asia Cup is scheduled to be held in Bangladesh from February 24 to March 6, followed by the World T20 from March 8 to April 3 in India.
Patil expressed his faith in Dhoni's leadership despite the recent mixed run.
"We have no right to tell people when to retire, we have total faith in Dhoni's captaincy. He is the right person to lead in Asia Cup and World T20," Patil said.
The 23-year-old Negi, who bowls left-arm spin and is a decent batsman, was rewarded for his consistent performance in the domestic circuit. That Negi will be a contender for the World Cup team had become obvious when he was selected for the three-match series against Sri Lanka this month.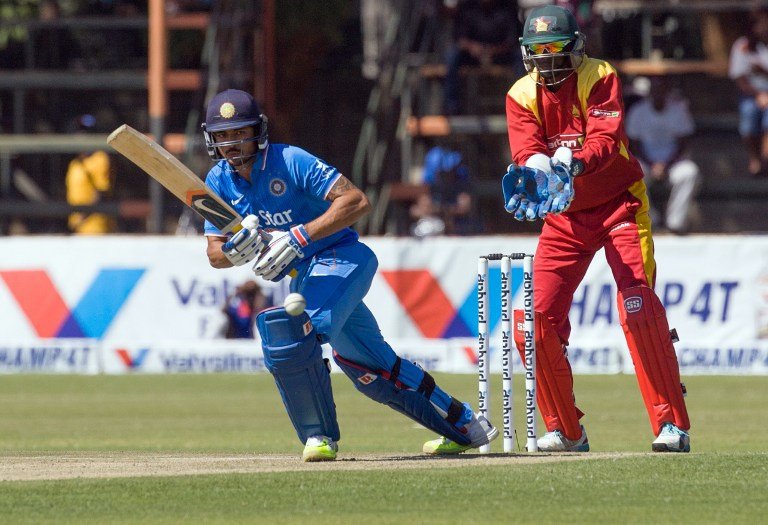 Ajinkya Rahane also found a place in the squad ahead of Pandey, who hit a match-winning century in the last ODI against Australia. Pandey got his break owing to an injury to Rahane and even though he made it count, the selectors opted to go with the more experienced player.
"Manish Pandey performed exceptionally well in Australia, his name was also discussed," Patil said.
"When selectors pick a team, we always give importance to domestic performance. It is not that we are only looking at seniors, we have looked at the performance, fitness and record of the domestic players as well. We have taken into account all the performances of not just 15-16 guys but all the domestic players and then picked these 15," he added.
Senior off-spinner Harbhajan Singh has been retained in the side despite not getting a single T20 in the series against Australia.
"Harbhajan has been a part of this team. The selectors, the team management and the captain have faith in Harbhajan, his record and the contribution he has made to the team," Patil explained.
Injury-prone pacer Mohammed Shami, whose most recent breakdown happened only last month during the Australia tour, has been picked subject to fitness.
"Shami has 30 days before the World T20. We have good time in hand to take a call on Shami. He has been one of our best bowlers. For now, I can only say that he has recovered and started bowling," he said.
Patil said the team management had done its share of experimentations during the Australia tour.
"We experimented during Australia and discussed which players would be good for replacements. For the T20 format, where you won't get too much time, we discussed a few names. In the shorter format, horses for courses has worked," he said.
Squads for World Twenty20 and Asia Cup: Mahendra Singh Dhoni (c), Rohit Sharma, Shikar Dhawan, Virat Kohli, Suresh Raina, Yuvraj Singh, Ajinkya Rahane, Ravindra Jadeja , Hardik Pandya, R Ashwin, Harbhajan Singh, Jasprit Bhumrah, Ashish Nehra, Pawan Negi, Mohd Shami.
Feature image source: AFP