India and Bangladesh signed an agreement on Saturday, June 6, to simplify their 4,000-km border and clarify the identities of 52,000 living in enclaves, over four decades after the neighbours first tried to untangle complex territorial rights set down in 1713.
Under the deal, signed in Dhaka in the presence of Prime Minister Narendra Modi and his Bangladeshi counterpart Sheikh Hasina, the two countries will swap some 200 tiny enclaves dotted around the border. Their inhabitants have been deprived of public services and living in squalid conditions.
A string of trade and investment agreements accompanied the land deal, with $4.5 billion of investments in power and a $2 billion credit facility for Bangladesh unveiled on Saturday.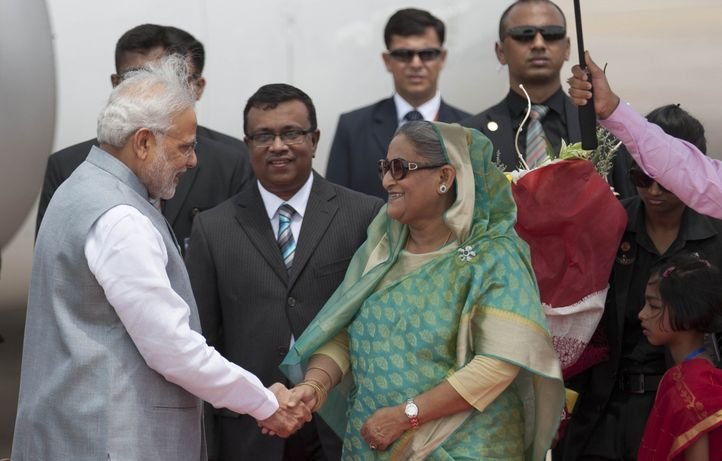 Established by a treaty between two former princely states, the 106 Indian enclaves in Bangladesh and 92 Bangladeshi enclaves in India are islands of foreign territory inside each country.
Under the pact, each country will take over most of the enclaves on its territory and residents will have the right to stay where they are or move to the other side of the border.
"We have shown political consolidation and goodwill with the signin