India will force all commercial trucks more than 15 years old off the road from April and is reviewing how it checks vehicle emissions, a senior transport official said, as the government tries to curb soaring urban air pollution.The World Health Organization said last year that India had 13 of the 20 most polluted cities on the planet, including the worst offender, New Delhi.Fumes spewed by a multiplying fleet of commercial vehicles, many of them old and badly maintained, are one of the biggest contributors to air pollution nationally: the Centre for Science and Environment (CSE) think-tank estimates their share of vehicular emissions at 60 percent.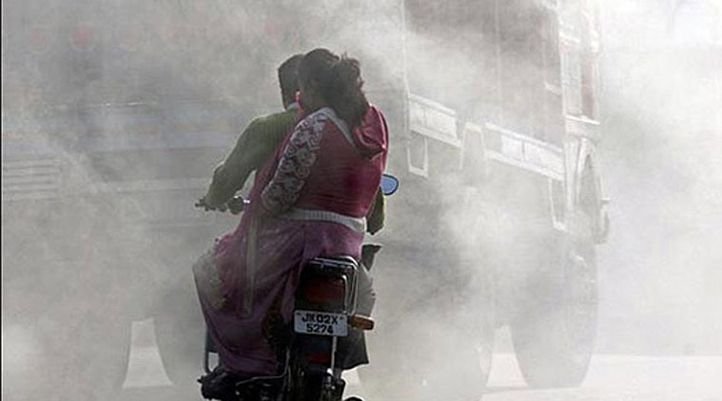 "We are to make 15 years the end of the life for all commercial vehicles," Vijay Chhibber, the top bureaucrat in the transport ministry, told Reuters, saying the order, not previously reported, would be made public within 10 days and the ban enforced next April."It (air pollution) will get worse every year unless we do something."Hauliers complained such a move would unfairly single them out, while experts said the ban was only a part of the solution."Taxes on cars and parking charges should be raised to curtail usage, and public transport should be expanded," said Vivek Chattopadhyay, a pollution expert at the CSE. "Emissions are not just related to age."Smog has blanketed the Indian capital this week as a global climate summit began in Paris, a reminder of how hard it will be for India to achieve economic growth and prosperity without pollution getting worse.Despite growing recognition of the problem, weak coordination and enforcement have hobbled action to clean India's cities and tackle a health crisis that causes more than 600,000 premature deaths annually."Inhaler around the clock"It was not clear how enforcement of the proposed ban would work, given faltering efforts to bar smoke-belching vehicles from the streets of New Delhi.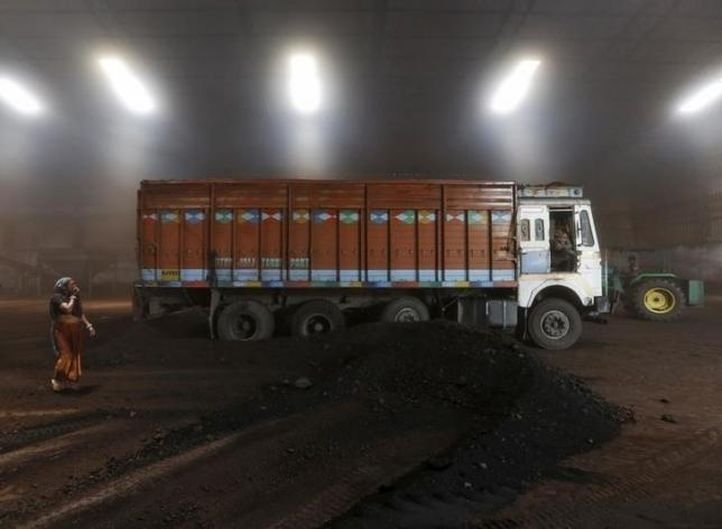 "There is dust, pollution in the air and I have grave difficulty breathing," said 48-year-old asthmatic Abdul Razik Kamal, who sells tea from a roadside stall near one of New Delhi's main entry points for commercial trucks."There are many more cars in Delhi today than there were a few years ago and I have to use the inhaler around the clock."China has declared a "war on pollution", with Beijing pledging billions to clean up its act, close coal-fired power plants and cut new car registrations.India said last week it would bring forward the date by which vehicles must comply with tighter emissions standards by three years to 2019, although the country is still behind emission norms followed in Europe and China.New car sales are booming, hitting close to 200,000 in October, their fastest monthly rate of growth in three years, as more urban Indians can afford to drive.The transport ministry also wants to overhaul emission tests on private cars to ensure the measures are age- and vehicle-specific, as in the West. Choking capital In New Delhi, where an expanding metro system has failed to slow the spread of private vehicles, 1,400 extra cars hit the streets every day.The U.S. embassy's monitoring station has recorded an air quality index in excess of 400 this week, a level that is hazardous even to healthy people.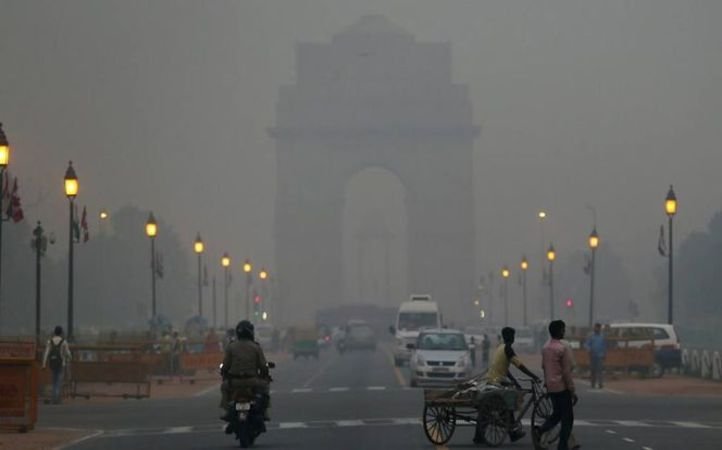 Pollution typically worsens in the winter months as the cooling of temperatures combines with pollution to cover the city, home to 16 million people, in smog.Authorities have launched monthly car-free days in some areas. They have also levied a "green" tax to encourage the 52,000 commercial vehicles that enter the city daily to take alternative routes.Delhi-based haulier Jigyasu Wadhwa, whose company runs a fleet of 200 vehicles, said the government was wrong to cast all older trucks as culprits when many newer, badly maintained vehicles were far more polluting and never penalised."Generalising the impact 15-year-old vehicles have on the environment is stupid," he said. "The government needs to ensure people get their vehicles maintained, whatever the age."