India has sent two C-17 military transport aircraft to war-torn Juba, the capital of South Sudan, early on Thursday to evacuate over 300 Indians stranded there. The mission is headed by Minister of State for External Affairs V K Singh. 
The Ministry of External Affairs tweeted this in the morning: 
#OperationSankatMochan begins at crack of dawn. Two C 17 aircraft leave for Juba with @Gen_VKSingh on board. pic.twitter.com/DsmQJK5eHz

— Vikas Swarup (@MEAIndia) July 14, 2016
And the minister tweeted : 
On Wednesday the ministry had tweeted: 
Singh's record at evacuations is pretty good. He had also supervised the evacuation of nearly 4,000 Indians from conflict-ridden Yemen last year. 
The relief flight is expected to reach Juba on Thursday morning, an official advisory said, adding only Indian nationals with valid Indian travel documents will be allowed boarding, with maximum 5 kg cabin baggage and no check-in pieces. Women and children will be accommodated on priority. 
Apart from Singh, Amar Sinha, Secretary (Economic Relations) is also travelling to Juba.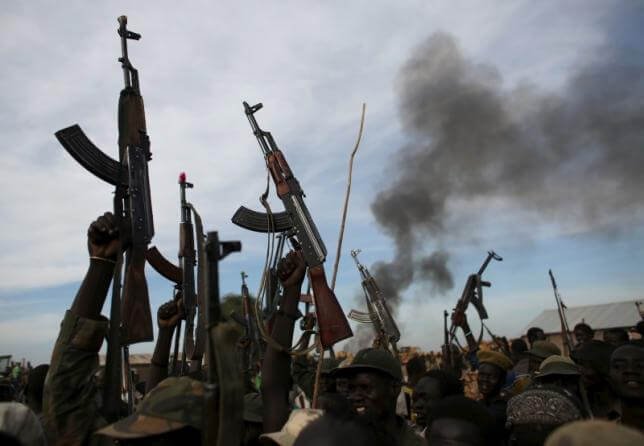 India has been closely monitoring developments in South Sudan, which is witnessing heavy fighting between former rebels and government soldiers in several parts of the city. A task force has been set up for the purpose. 
According to the ministry, there are around 600 Indians in South Sudan, of them 450 are in Juba and nearly 150 are outside the capital. According to official sources, so far nearly 300 Indians have registered with the Indian embassy for evacuation. 
However, as this Telegraph report notes, a lot of Indians there presently are not yet prepared to evacuate the country given the situation isn't at its worst yet. The Indian ambassador told the newspaper that many more wanted to leave initially when the fighting broke out but many now want to stay back. 
Additional planes may have to be organised for Indian nationals who choose to stay back, officials told the newspaper. 
With inputs from PTI