"The cricketer has Test matches through the year, the tennis player has four Grand Slam events in twelve months, the golfer has the same number of majors annually. Constantly, there is an opportunity for redemption, a chance to stake a claim for greatness. Not for me. My only chance comes every four years. My only chance is seventy shots in 125 minutes every four years (the first 60 shots have to be fired in 105 minutes, each of the final ten shots within 75 seconds," wrote Abhinav Bindra, in his book A Shot At History.
"We have to be a little insane to do this, a trifle obsessive, almost as single-minded as shaven monks who sit for years meditating under trees in search of distant nirvana… Let's be clear: we are not you. We are not better than you, or other athletes, just caught in lives weirder than most," he further added.
That weirdness was on display once again as the chance that comes once every four years went up in smoke because his shot in the 10m Air Rifle final was off by a few millimeters: 0.5 points to be precise.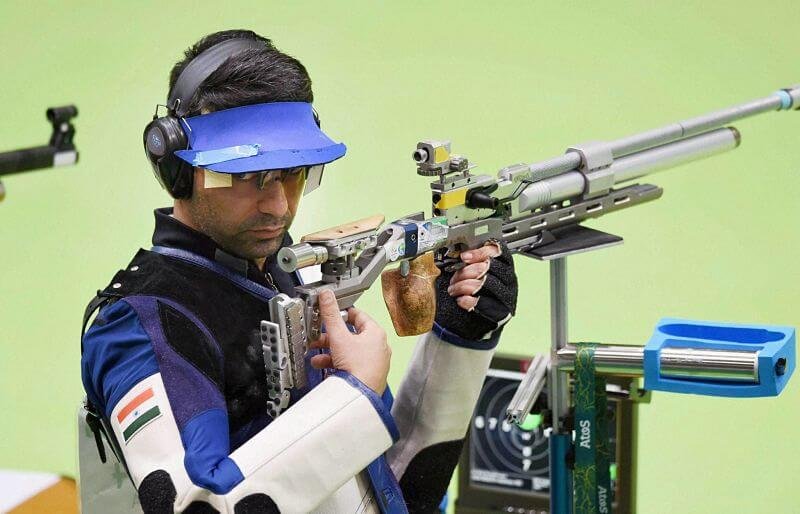 Bindra, however, showed no sign of emotion when he lost out… all that monk-like training must have helped. He calmly kept his weapon on the stand, turned, and walked back to join the other shooters who had missed out. You could forgive him if his eyes seemed a little glazed, he had lost out on the chance to win another Olympic medal in a shoot-off.
Bindra, the 2008 gold medallist, had started the final poorly. At the end of the second series of three shots to begin the final, he was in 7th spot. It looked like he — like Jitu Rai before him — may crash out early. Then, he started a stirring comeback.
Shots of 10.7 and 10.4 lifted him to fourth. He followed it up with 10.8 and 10.7. Then another 10.7 and a 10.1. Keep in mind that the highest possible score is 10.9. This was shooting of a very high calibre. It also followed a pattern very similar to the qualifying where he started poorly but then finished strong.
There was hope. In fact, there was more than hope at this point.
A 9.7 and a 10.5 in the next series kept him in the hunt but then a 9.9 and a 10.2 saw him tie with Kulish for third spot. It meant he was going to go into the shoot-off (one shot to break the deadlock).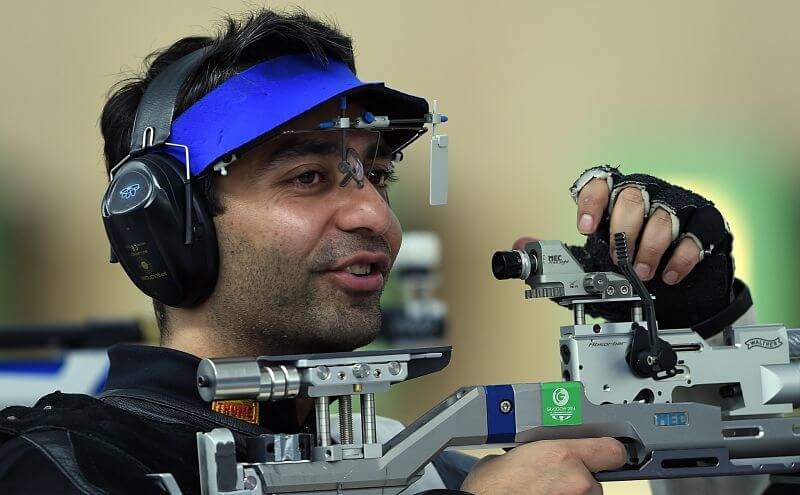 Bindra shot first and then Kulish. It took a while for the scores to register — the 33-year-old Indian had shot a 10.0 and the Ukrainian, a decade younger than him, shot a 10.5. Just like that, a dream ended; a dream that began five Olympic Games ago; a dream that saw him reach three finals; a dream that saw him claim India's first and only individual gold medal.
Losing is never easy but to lose in such a manner stings that little bit more. You've done well to reach the final; you have kept yourself in the race; and then to fall short when within sight of the goal highlights a cruel reality of sport — someone has to win; someone has to lose.
But what next for Bindra? It is a question India must ask — especially because we have been blessed with so few champions. Sport has never been part of India's national identity. Cricket is but then it is a sport played by few countries. The Olympics, on the other hand, brings the world together — winning here requires an unmatched dedication to perfection.
As Bindra once said during a press conference: "It is when I am in my shooting range, just me, the rifle and the target, that I am truly myself. That is when I am shooting for the pure pleasure of producing the perfect shot, with nothing on the line, with no one watching you. Put 25 pence on the line, and everything changes."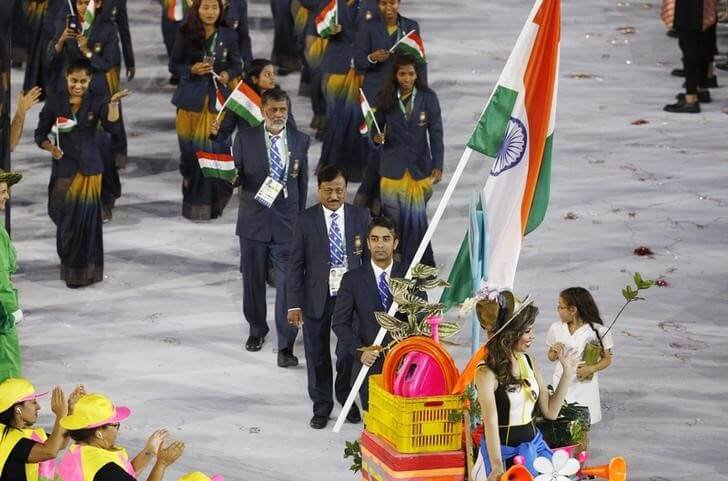 Our shooters are good — they are contenders and in World Cups, they make a mark, they break world records too. But the pressure of the Olympics is something else. They need a guide just as P Gopichand has been for the badminton squad; Bindra could be that guy for shooting — the man who will help them win with 25 pence on the line.
India has to find a way to keep him involved — just as the Chinese do with their champions. India can't afford to lose him to retirement. Bindra has experienced winning first hand; he has experienced the pain of losing as well, and it would be a pity to just watch him walk into the sunset. It would be a pity to call him a legend and be done with it.
For now, though, Bindra can sit back and think about an incredible journey that inspired not just other shooters but an entire nation.
So thank you Abhinav, this is hopefully just the end of one journey and the beginning of another.