The Tests clinched without much of a strain, India will begin the journey to identify the core of their 2019 World Cup squad when they square off against a low-on-confidence Sri Lanka in a five-match ODI series, starting here tomorrow. 
The visitors won the three-Test series by a comfortable 3-0 margin and will look to take that momentum into the limited-overs' leg of the tour as well.
However, India are not treating this as just another bilateral ODI series. Chief selector MSK Prasad clearly outlined this, stressing on the aspect of fitness as Team India begins its preparations for the 2019 ODI World Cup in England.
The Indian think-tank has made a lot of moves in this regard, and prima facie, the most important of them at present is the simple declaration that KL Rahul will bat at no.4 throughout this five-match contest.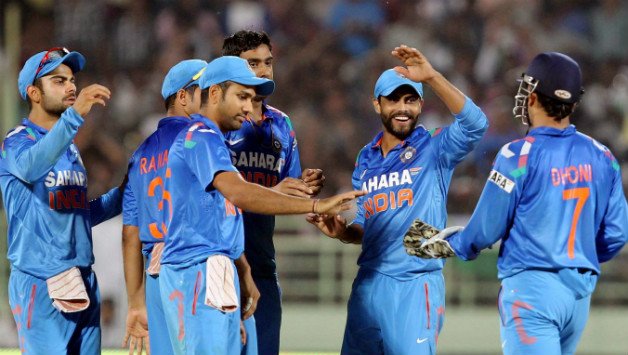 Rahul has only played six ODIs thus far in his short injury-prone career, and in all of them, he has opened the innings.
He started with a bang scoring a maiden hundred on his ODI debut in Zimbabwe in the summer of 2016, and then added a half-century later in the series as well.
His next three ODIs came earlier in January against England, wherein he opened the innings again, but only managed 24 runs in three innings.
If fit, he would have surely been a part of the Champions Trophy squad, but with Yuvraj Singh playing that tournament in England, he would have probably opened the innings (or warmed the bench).
Rahul has been placed at no.4 because he cannot be left out of the playing eleven at present as pointed out by Prasad earlier this week, and not because he has prior experience playing ODI cricket in the middle order.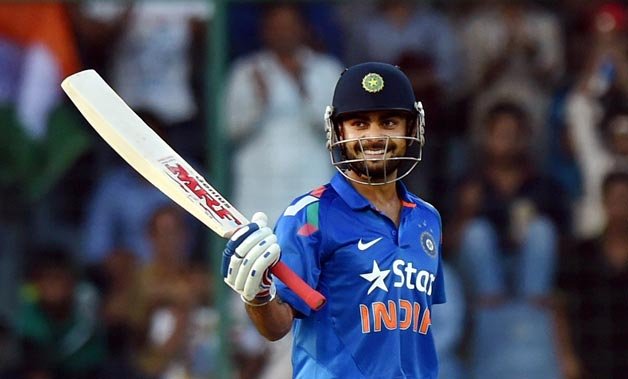 Rahul does have prior experience of batting lower down the order in the IPL, though, for Royal Challengers Bangalore, where he found considerable success (397 runs in 12 innings at average 44.11 and strike-rate 146.49) doing so in the 2016 season.
Yet, international cricket is a different ballgame than a domestic T20 league. Particularly, keeping in mind that the team management hopes this will prove to be a long-term move, ending the instability that has been associated with the no.4 spot since the 2015 ODI World Cup when Ajinkya Rahane relinquished it after a regularly average showing.
This move also highlights that Shikhar Dhawan and Rohit Sharma will continue to open the innings, with Rahane the third-choice opener given the presence of both Manish Pandey and Kedar Jadhav in the squad.
With MS Dhoni occupying the no.5 spot, and Hardik Pandya taking in the all-rounder role at no.7, both Pandey and Jadhav will be vying for that solitary no.6 spot.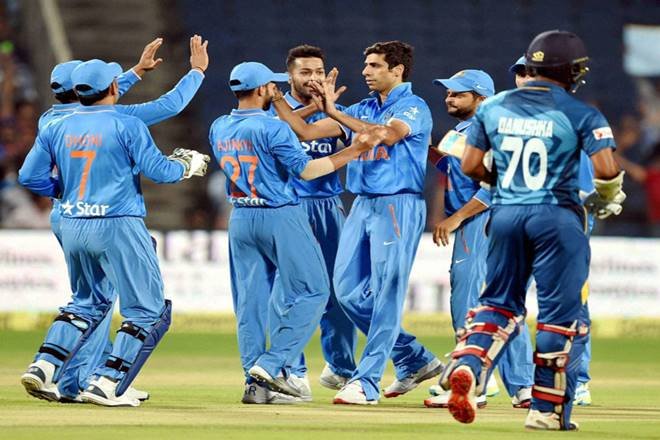 Jadhav has endured difficult outings in the last two series, particularly in England when his fielding was a massive negative point.
While he didn't get many changes to shine with the bat, he did bowl quite a few overs in the Champions Trophy as well as in West Indies.
India's full-time bowling combination looks settled though, with Bhuvneshwar Kumar and Jasprit Bumrah expected to lead the attack.
Kuldeep Yadav has proven himself to be the captain's frontline spin choice, and the second spinner's toss-up will be between Axar Patel and Yuzvendra Chahal.
For Sri Lanka, meanwhile, this series is more than just a matter of saving face after their heavy losses in the Test series.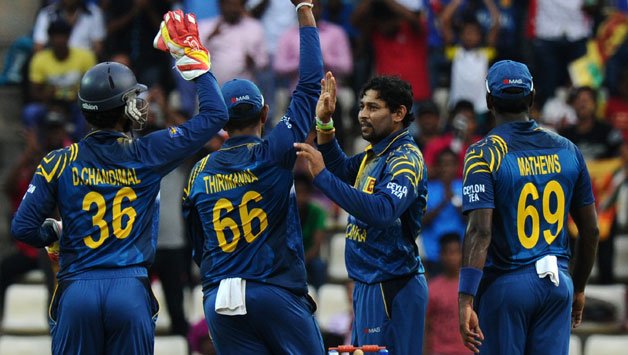 The hosts need two more ODI wins to confirm their spot in the 2019 ODI World Cup by way of automatic qualification.
If they do manage this feat against India in the upcoming series, they will move to 90 points and then West Indies will not be able to overtake them even if they win all the six ODIs against Ireland and England (taking their points from 78 to 88 at best) before the September 30 deadline.
It is easier said than done, of course. India blanked Sri Lanka 5-0 the last time these two sides played a bilateral ODI series, back in November 2015 (in India).
The hosts also lost 3-2 to Zimbabwe at home before the Indian tour, a defeat that prompted Angelo Mathews to quit captaincy.
As such, new skipper Upul Tharanga will have his task cut out ahead of a major challenge.
But he will be buoyed by the fact that this inexperienced Lankan side did manage to upset the Indian applecart in their last ODI meeting at the Oval in the Champions Trophy.
(With inputs from PTI)