With India and Pakistan Cricket board chiefs meeting in Kolkata last week envisioning a likely India-Pakistan cricket series in near future, the proposed cricket series has met opposition from a BJP MLA which has been backed by Hindu right-wing group Shiv Sena.
On Sunday, the Pakistan Cricket Board said it expects bilateral series with India to resume in the United Arab Emirates in December.
The series in the UAE will feature three tests, five one-dayers and two Twenty20 internationals, PCB chairman Shaharyar Khan said in Kolkata after meeting Indian board chief Jagmohan Dalmiya.
While Board of Control for Cricket in India (BCCI) hasn't given any official confirmation of the event, Dalmiya had put the ball in government's court.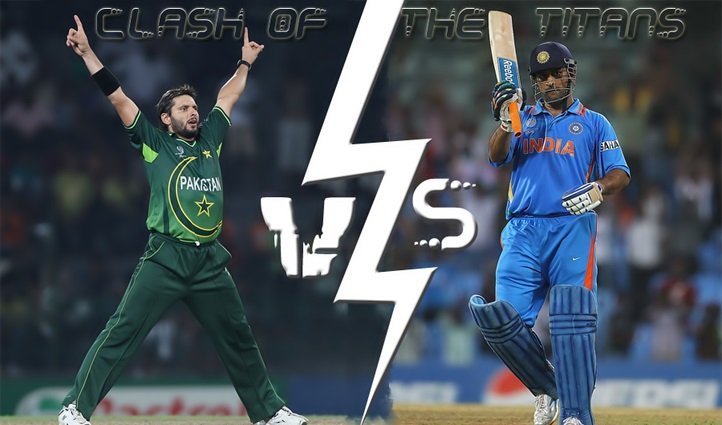 "The security situation (in Pakistan) is improving fast but we know that right now India would not be able to come for a full tour," Khan told Headlines Today.
"We therefore have decided that we'd play in the UAE," said Khan, adding the boards have signed a memorandum of understanding to play each other five times over eight years.
Firstpost on Wednesday, May 13, reported that Prime Minister Narendra Modi has endorsed breaking the ice between two countries through 'cricket diplomacy.'
However, on Monday, May 11, former Union Home Secretary and BJP MP R K Singh said "at a time when terror mastermind Hafiz Saeed is roaming freely in Pakistan and another terrorist Zakiur Rehman Lakhvi has been granted fresh bail, "what is point of playing cricket with them…I do not understand."
Day after, Shiv Sena backed Singh's comments to oppose the proposed India-Pakistan cricket series in December, adding that it has been against the two countries playing since the time party founder Bal Thackeray raised the issue.
"This issue was raised by Bal Thackeray ji and has always been raised by us. Now if Bharatiya Janata Party leaders are picking up this issue and are not in favour of cricket matches with Pakistan, then we welcome it," senior Shiv Sena leader Sanjay Raut told ANI .
India cancelled bilateral cricket series with its neighbour after Pakistani militants killed 166 people in Mumbai in 2008 but hosted Pakistan in 2012-13 for a short limited over series.
"It's not that I'm hopeful, I'm very positive that we should resume our bilateral cricketing ties," Khan said.
"If the approval of the government is required, fine, but we should make a very clear decision…the world wants to see Pakistan and India playing each other," he added.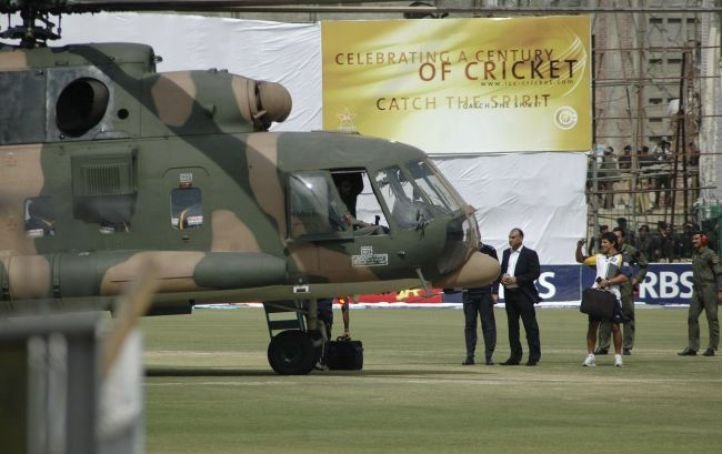 Memories of 2009 attack
Pakistan have not hosted international cricket since the 2009 attack on the visiting Sri Lankan team which forced them to play home matches in the UAE.
"Regarding the resumption of bilateral cricket ties, it was felt that it is desirable to recommence such cricket contact," Board of Control for Cricket in India (BCCI) secretary Anurag Thakur said in a statement.
"Since there are certain matters that need to be addressed and considered, it was decided to take appropriate steps. The two boards would be in regular touch and review the situation," Thakur added.
Meanwhile, a Mail Today report said the scheduled India-Pakistan series in December has ran into rough weather over the broadcast rights of PCB's host broadcaster, Ten Sports, which is part of an entity owned by Zee Entertainment Enterprises Limited, well known for its friction with BCCI for more than eight years over a payment dispute.
The other reason BCCI won't like to be seen in the company of TEN Sports is that Zee is reportedly planning a global cricket event that is said to rival official cricket administered by the International Cricket Council, the Mail Today reported.
There were also some reports on Wednesday about the holding of cricket series between the two neighbours in India, instead of UAE.
Feature image source: India.com