Key Points
Pakistan India NSA level talks called off

They were scheduled for August 23-24

Pakistan invited Hurriyat leaders for talks and wanted to discuss Kashmir issue
India advised Pakistan against inviting Hurriyat leaders; said talks will only focus on terrorism
Several Hurriyat leaders who reached Delhi for talks have been detained by police
Ending the days of intense friction following up to the scheduled meeting between two NSAs in New Delhi, Pakistan finally called of the NSA-level meeting between its NSA Sartaj Aziz and his Indian counterpart Ajit Doval that was scheduled for August 23-24, after it refused to accept Indian government's position that talks will only focus on terrorism.
"Talks cannot be held on India's pre-conditions," Islamabad said in a statement on Saturday evening. India's foreign ministry responded soon after saying, "Pakistan's decision unfortunate, no pre-conditions set by India."
On Saturday, India had given Pakistan a deadline of midnight to respond to its statements.
Scheduled talks between India-Pakistan National Security Advisors (NSAs) were going through rough terrain since last week with India and Pakistan hardening their respective positions on the inclusion of Hurriyat leaders and discussion on Kashmir issue in the talks.
External Affairs Minister Sushma Swaraj on Saturday, August 22, said India needs assurance from Pakistan that talks will be only on terrorism. While speaking to reporters in New Delhi, Swaraj also said that NSA-talks were not part of a composite dialogue started by Atal Bihari Vajpayee but an effort to create an atmosphere for a resumed dialogue.
"We also need assurance from Pakistan that no third party will be involved in the NSA-talks on August 23-24," she said.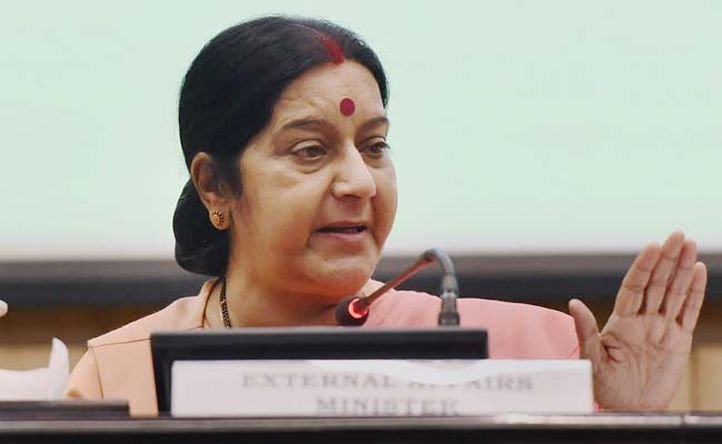 "I have only a two-pointer message for them: Please respect the Simla agreement and do not involve any third party; second, as agreed in Ufa, the talks should only be on terror," she said, adding, "Pakistan has only till tonight to give an assurance that the talks will only will be on terror."
"If Pakistan does not agree, the talks will not happen."
Pakistan National Security Advisor Sartaj Aziz earlier on Saturday said, that he is still prepared to go to New Delhi for NSA-level talks and cancellation is not yet confirmed from either side.
He also said he is ready to travel to India as per schedule but without any pre-conditions.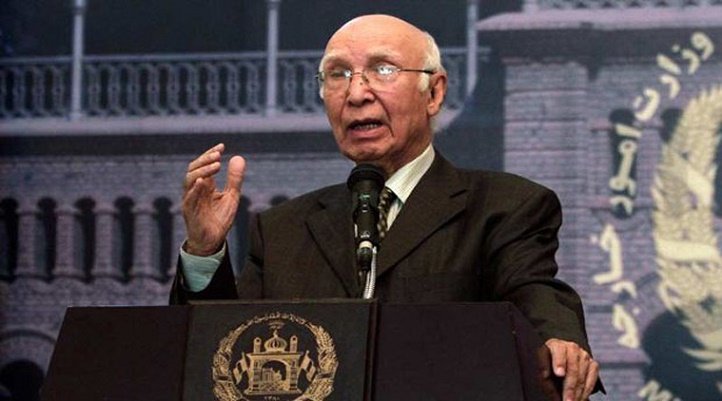 Speaking to reporters in Islamabad, Aziz said, "Is it conceivable that a country like India will cancel the first ministerial interaction between the two countries since Mr. Modi's take over, on such flimsy grounds, especially when the main purpose of the meeting was to reduce tensions on the Line of Control and restore trust by addressing each other's concerns regarding terrorist activities sitting across the table rather than through the media."
He also said that "the word "K" is entrenched in the joint statement made at Ufa, because everyone knows that the most important outstanding issue between the two countries is the future of Jammu and Kashmir in accordance with the UN resolutions."
Here's everything you need to know about the deadlock:
— On July 10, 2015, the Prime Ministers of India and Pakistan met on the sidelines of Shanghai Cooperation Organisation (SCO) Summit in Ufa, Russia.
— Indian Foreign Secretary S. Jaishankar and his Pakistan counterpart Aizaz Ahmad Chaudhry issued a joint statement in Ufa after a bilateral meeting between Prime Ministers Narendra Modi and Nawaz Sharif.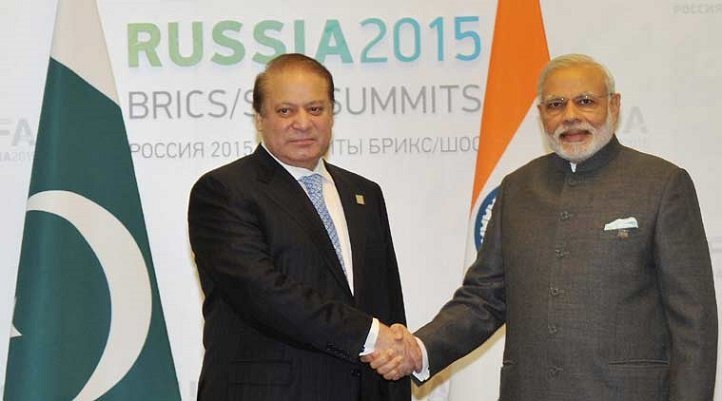 — The statement read that both the countries agreed that India and Pakistan have a collective responsibility to ensure peace and promote development. To do so, they are prepared to discuss all outstanding issues.
— Both leaders condemned terrorism in all its forms and agreed to cooperate with each other to eliminate this menace from South Asia, the joint statement read.
— Among a list of commitments, the statement also said that a meeting in New Delhi between the two National Security Advisors (NSAs) to discuss all issues connected to terrorism will be held. No dates were announced for the meeting.
— However, the prospects of NSA-level talks turned bleak in the wake of ceasefire violations and militant attacks in Punjab and Jammu and Kashmir which had prompted strong diplomatic protests from both sides.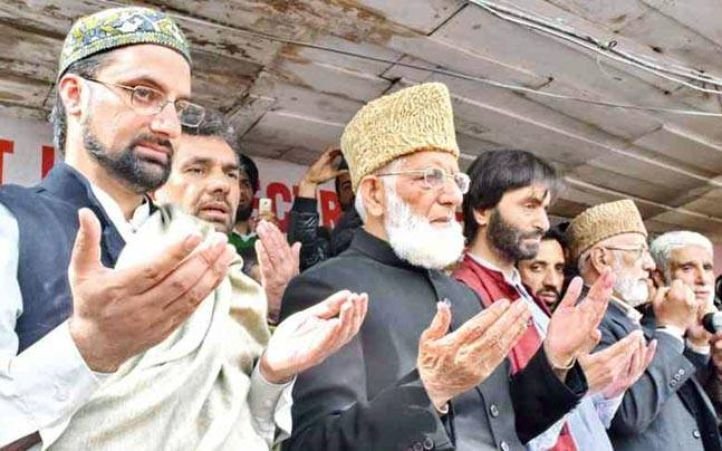 — After India proposed August 23-24 for the meeting between two NSAs in New Delhi, Pakistan's NSA Sartaj Aziz confirmed on August 13 that he would be travelling to New Delhi for the National Security Advisor (NSA)-level talks on August 23-24.
— Primarily the agenda for talks was specifically on terrorism. While it was reported that India would raise issues of Pakistan's involvement in Gurdaspur and Udhampur attacks besides seeking action against fugitives and terror operatives like Hafiz Saeed and Dawood Ibrahim and also call for speedy conclusion of the 26/11 trial, the Pakistan's agenda was to revolve around the alleged Indian interference in Balochistan, Karachi and tribal areas. It also included discussion on Kashmir.
— On August 18, Pakistan high commission in New Delhi invited separatist leaders in Kashmir for a reception being held for Pakistan National Security Advisor (NSA) Sartaj Aziz on August 23. All Hurriyat leaders including Syed Ali Geelani, Mirwaiz Umar Farooq and Jammu and Kashmir Liberation Front chairman Yasin Malik accepted the invitation.
— The invite to Hurriyat brought back speculations of talks being cancelled, like India had called off foreign secretary-level talks with Pakistan in August 2014, objecting to its envoy meeting Kashmir separatists on the eve of the dialogue.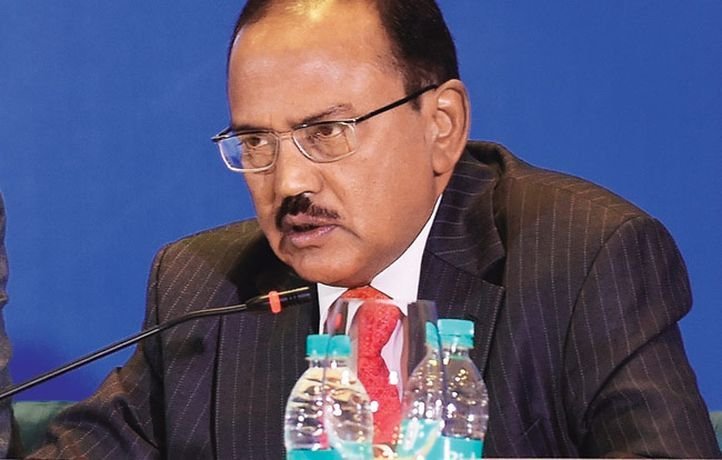 — On Thursday, all the Hurriyat leaders were put under house arrest in Kashmir ahead of NSA-level talks on August 23. However, all the leaders except Syed Ali Geelani were freed within several hours, on the intervention of Mehbooba Mufti, the daughter of J&K; chief minister Mufti Mohammad Sayeed. Reports said that the orders to arrest Hurriyat leaders came directly from central government, without even informing the chief minister Sayeed.
— A day after, India advised Pakistan that it would "not be appropriate" for Pakistan's National Security Advisor (NSA) Sartaj Aziz to meet with Hurriyat representatives in India and said "such a meeting would not be in keeping with the spirit and intent of the Ufa understanding to jointly work to combat terrorism."
— Pakistan reacted strongly putting the fate of scheduled talks on the verge of collapse. "The talks with Hurriyat are on. Pakistan will not take dictation from India. (Indo-Pak) talks are not based on conditional diplomacy," the Pakistani government sources said. It also said that meeting and inviting Hurriyat leaders is neither unprecedented nor unusual.
— On Saturday, senior Hurriyat leader Shabir Shah was detained at Delhi airport in order to prevent him from attending the meeting with Aziz.