India and Pakistan are neighbours who have shared a love hate relationship ever since the partition. But despite what the pigeons conspire, there have been a lot of social and cultural similarities, which have managed to blur the boundaries and bind the people together in many ways. While the comparison in terms of art, culture, traditions, social structure and many aspects is evident, the politics of both nations has always been closely associated. Pakistan and India have always been on the agenda of their respective leaders, be it friendship or rivalry. But while there are some differences in political culture, with the scenario on the other side being far more volatile, it's the leaders who share striking similarities.
1. Jawaharlal Nehru and Zulfikar Ali Bhutto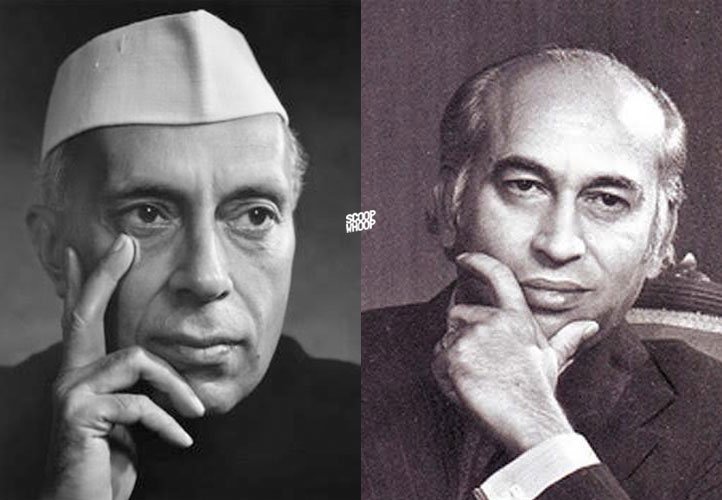 Well, we all know how the Nehru-Gandhi dynasty and the Bhutto family are the most dominating forces when it comes to power circles. Being the patriarchs of the first families in the politics of their respective nations, Nehru and Bhutto surely are counterparts. While Congress was the force that led the Indian independence movement in 1947, Pakistan Peoples Party (PPP) is the party that liberated Pakistan from political turmoil and an army regime in 1973. Both made blunders in their political career and lost track somewhere towards the end. Both held a socialist world view and a similar agenda of non-alignment. The only difference is the way their careers ended, while Chacha Nehru bid farewell peacefully, Bhutto met a violent end at the hands of his own former general he made the mistake of humiliating once.
2. Indira Gandhi and Benazir Bhutto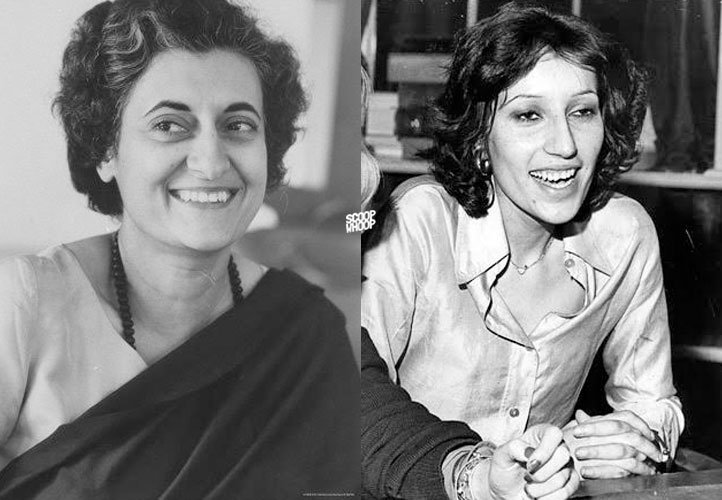 Both these leaders were seen as strong women with an unshakeable resolve who transformed local politics in their eras. Indira Gandhi and Benazir Bhutto claimed the legacy of their fathers and were fairly popular among people. While Indira faced a political crisis during the 70s, similar outrage and accusations of corruption pushed Bhutto out of power in the 90s. Bhutto was loved by the masses and so was Indira Gandhi until she imposed the Emergency and gave people a glimpse of her autocratic tendencies. While Indira Gandhi was shot dead by her own bodyguards for taking on extremists in Punjab, Benazir Bhutto was assassinated by the Taliban for her outspoken criticism of the organisation.
3. Narendra Modi and Nawaz Sharif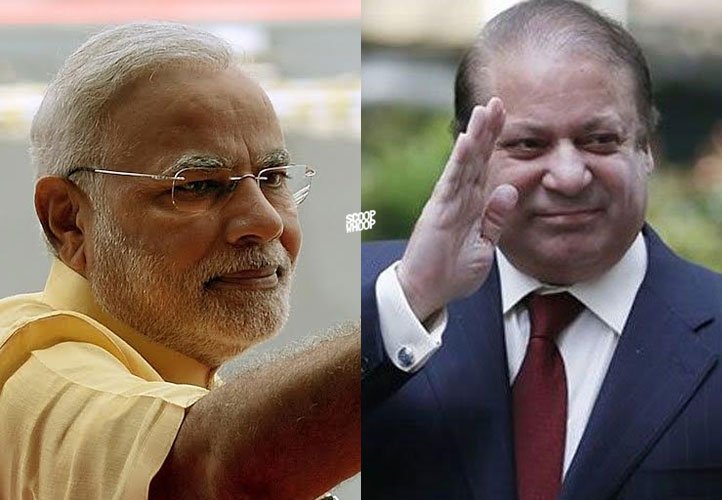 Now this is something that will surely raise a lot of eyebrows among the critics and 'loyal' supporters of both leaders alike. For starters, both Bharatiya Janata Party (BJP) and Pakistan Muslim League (N) (PML-N) are parties that were born out of a former movement and have a right wing nationalist agenda and have been the strongest rivals of the oldest parties in their respective countries. While Sharif twice emerged as an alternative for the corruption and failure of PPP, Modi raced to power owing a lot an ineffective United Progressive Alliance (UPA) regime. And that's not all; both have a strong support base in their respective states and rose through the ranks as young activists. The cordial relationship that both these leaders displayed recently shows exactly how much they get along.
4. Rahul Gandhi and Bilawal Bhutto Zardari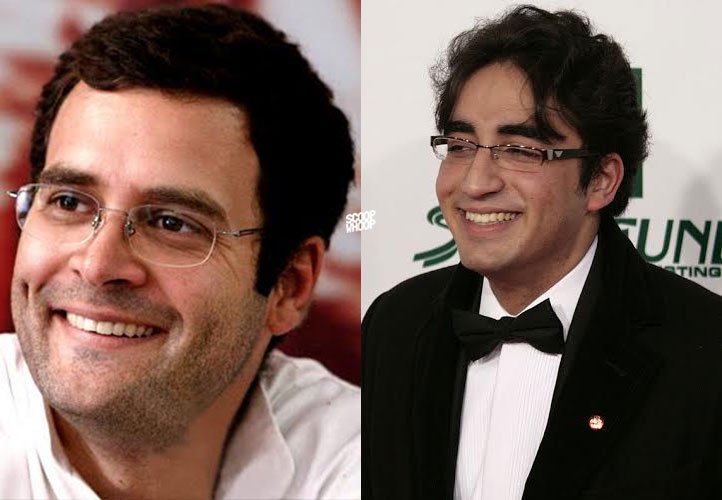 Here comes a pair of wonder kids that have a lot of uncanny similarities. Both have been born into political dynasties and have led a comfortable life before making their natural move towards politics. Both lost a parent in a violent manner and have had a history of such deaths in the family. While Rahul baba has been protected by mother Sonia Gandhi and her band of loyalists, Baby Bhutto has been pampered a lot by daddy dear and his cronies. No one can deny the fact that both are figures who have been the butt of many jokes and provide a lot of humour to the people of their country. While Rahul Gandhi has had his share of silly comments, Bilawal has been trolled on both sides of the border. No one can forget Rahul's "women's empowerment and RTI" repeat rant, but poor little Bilawal whining about Kashmir was far more hilarious.
5. Arvind Kejriwal and Imran Khan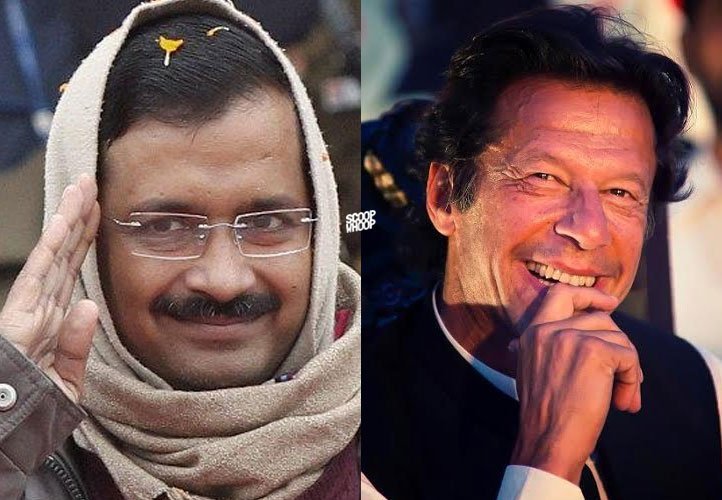 6. Bal Thackeray and Altaf Hussain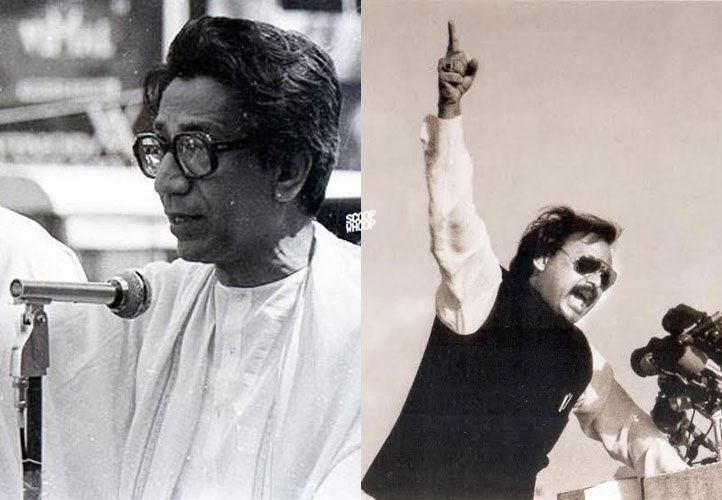 This one just might attract a lot of attention, but, perhaps, not the right kind of attention though. Both Bal Thackeray and Altaf Hussain led parties that gained ground owing to a strong support among an ethnic group. If the Shiv Sena started off with the agenda of empowering the Marathi manus , Hussain's Muttahida Qaumi Movement (MQM) took up the cause of protecting Mohajirs in Karachi. While Karachi and Mumbai both are compared on numerous occasions, both have had leaders with enough clout to paralyse the city. Many from Mumbai would know that any criticism of Thackeray is bound to be met with a rather "aggressive" response from the Sena, and people who know of Altaf " Bhai's " influence in Karachi can easily relate to it. When Thackeray passed away, large parts of Mumbai were shut down, the same happened to Karachi when Hussain was questioned by authorities in the UK.
7. Robert Vadra and Asif Ali Zardari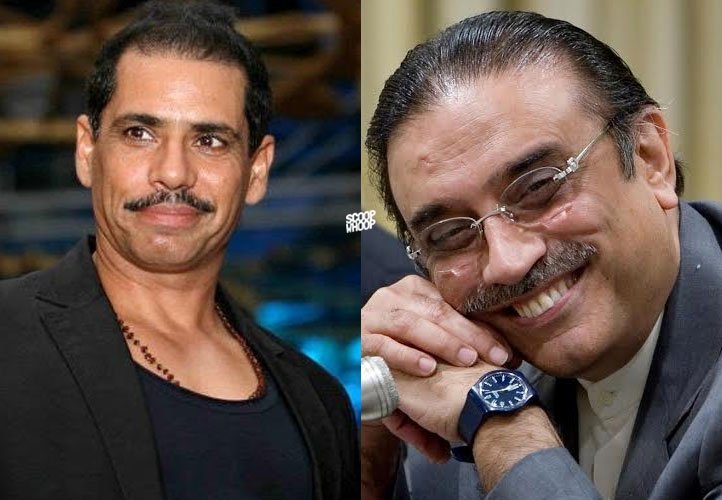 It's true that Robert Vadra is not politically active like Asaf Ali Zardari 'yet', but wait till you see the resemblance these cringe-worthy characters share between them. Both these men married women from powerful political dynasties in their respective countries, for reasons that are now obvious. While Zardari wasted no time in using his political positioning to abet corruption and gain the reputation of 'Mr. 10% in Pakistan, the other damaad, Vadra, effectively displayed his business sense and took advantage of his s asuraal's political clout in numerous lucrative land deals. Though not the only ones, both men have made their in-laws proud with their achievements. You never know, taking inspiration from Zardari, Vadra might just decide to join politics and serve his country 'loyally'.
As much as we regret not having a politician who resembles Heena Rabbani Khar, we sincerely hope that in the near future these and many similarities could bring both the countries closer.