Eighty-five percent of India's family planning budget is used to promote and conduct sterilisations on women, the head of a prominent charity said on Friday, July 17, calling for more funds to be channelled towards providing alternative forms of contraception.Poonam Muttreja, executive director of the Population Foundation of India (PFI), said an analysis of the national family planning programme's budget for 2013/14 found that 3.4 billion rupees ($53 million) out of a total 4 billion rupees ($63 million) was spent on female sterilisation.
"There is a total emphasis on sterilisation in India. Eighty-five percent of the expenditure for family planning is on incentives for sterilisation, 13.5 percent is on equipment and salaries, and just 1.5 percent is on other forms of contraception," said Muttreja.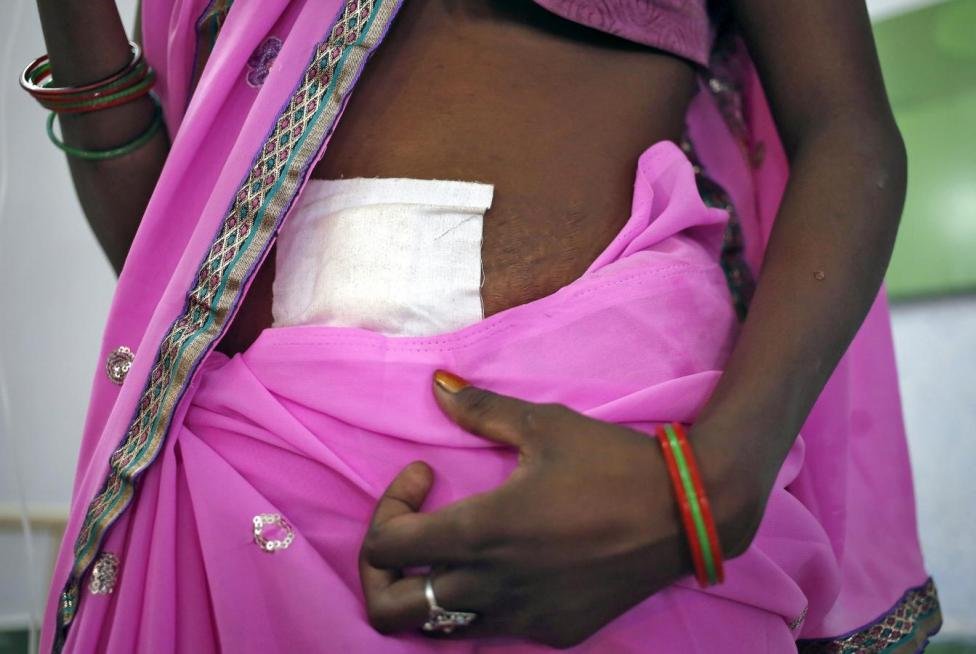 A woman, who underwent sterilisation surgery at a government mass sterilisation camp, walks to sit in a hospital bed at a district hospital in Bilaspur, Chhattisgarh.
India's efforts to rein in population growth have been described as the most draconian after China. Birth rates have fallen in recent decades, but population growth is still among the world's fastest.
The world's top steriliser of women, India came under global scrutiny for its sterilisation drive last November when 15 women died and scores of others were hospitalised after surgery at a sterilisation camp in the eastern state of Chhattisgarh.
Investigations found the deaths in Bilaspur district were due to unhygienic conditions, dirty medical instruments and equipment and an overall lack of care for the patients who were poor tribal and low-caste women.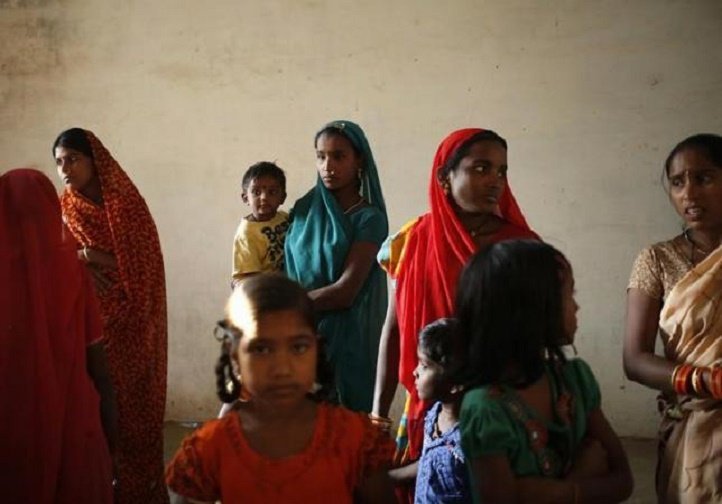 Relatives of a woman, who died after she underwent a sterilisation surgery at a government mass sterilisation camp, take part in her funeral rites at her home in Bilaspur district, in Chhattisgarh.
Authorities have since put in place guidelines and are training local health workers on conducting safe and sanitary surgeries, based on findings of a PFI study into the deaths, but incentivised, target-driven sterilisation continues.
Doctors, nurses and health workers receive cash incentives for promoting and carrying out sterilisations. Patients are also given compensation – ranging from 600 rupees ($10) to 1,100 rupees ($17) for tubectomies and vasectomies respectively.
"The doctor is getting 250 rupees per surgery. Why would he bother to do only 10 or 20 surgeries when he can do 80? In the Bilaspur case, this is what happened," Muttreja said.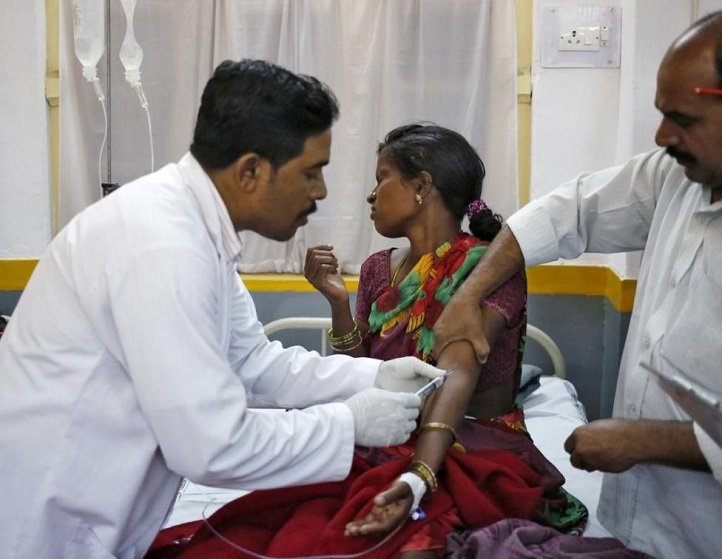 A hospital staff member takes blood sample from a woman, who underwent a sterilisation surgery at a government mass sterilisation camp.
"The doctor did not even change his laparoscope once during the 86 operations. He didn't change his gloves once. He didn't have the time," she added.
Cutting Material Mortality
With more than four million Indians sterilised every year, the incentive system encourages officials and doctors to cut corners and uneducated women are often given money for surgery without knowing the risks, say activists.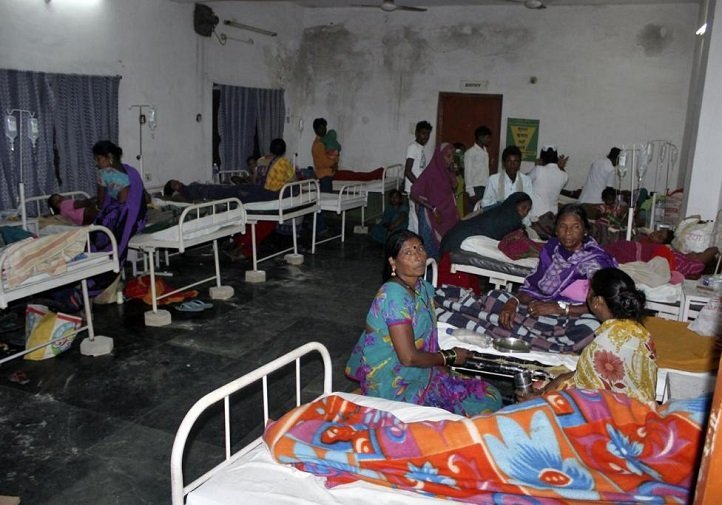 Women who underwent botched sterilisation surgeries at a government mass sterilisation camp receive treatment.
Muttreja said India had to improve access to other forms of contraception, widen the basket of contraceptives on offer and invest in providing better reproductive health services.
The government currently offers only five choices to men and women — female sterilisation, male sterilisation, Intrauterine Contraceptive Devices (IUCD), oral contraceptives and condoms. In contrast, other countries in the region such as Nepal, Bhutan, Bangladesh and Indonesia have seven contraceptive methods available which include injectables and implants.
An estimated 32 million Indian women do not have access to any form of modern contraception and providing more choice, together with screening and follow-up, will reduce numbers of unintended pregnancies and help accelerate a fall in maternal mortality rates.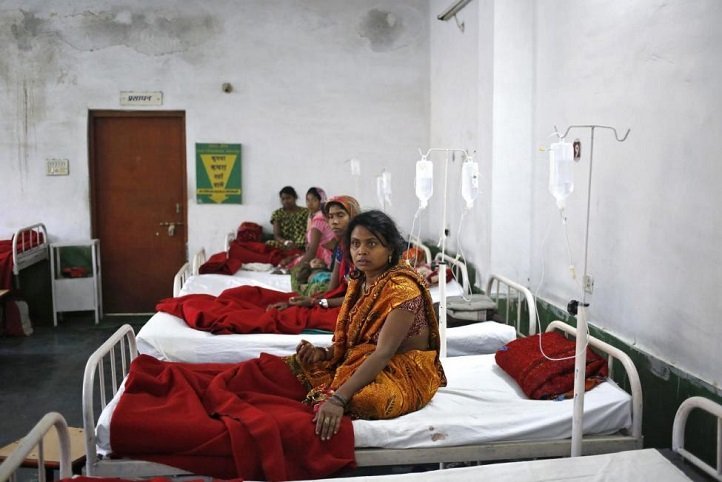 Women, who underwent a sterilization surgery at a government mass sterilisation camp, lie in hospital beds for treatment
In 2012, 178 women died per 100,000 live births in India, down from 212 in 2007, according to the U.N. children's agency. Despite the falling rates, the U.N. says India has made slow progress on development targets on maternal deaths, assisted births and ante-natal care.
"Women do need sterilisation as a option of family planning, but we need it conducted properly and under hygienic conditions. The manner in which sterilisation is being done in India currently is unethical," Muttreja said. "We will see a huge reduction in maternal mortality if we invest in other methods of family planning also."