A day after an Indian soldier's body was mutilated by terrorists who had crossed the border from Pakistan, the Indian Army hit back, destroying four Pakistani posts and inflicting "heavy casualties".
The Army said at least four Pakistan Army posts were destroyed "in a massive fire assault" in the Keran sector alone on Saturday, reports The Times of India.
#JKOps. Four Pak posts destroyed in massive fire assault in Keran Sector. Heavy casualties inflicted @adgpi

— NorthernComd.IA (@NorthernComd_IA) October 29, 2016
Sepoy Mandeep Singh, who was killed in a gunfight with terrorists on Friday, was beheaded by the them before they fled back to PoK under covering fire from Pakistan Army.
The Indian Army had said an "appropriate response" will be given.
The soldiers conducted "sustained fire assaults" through mortars, light and heavy machine guns and rockets at several Pakistani posts all throughout Saturday, reports TOI.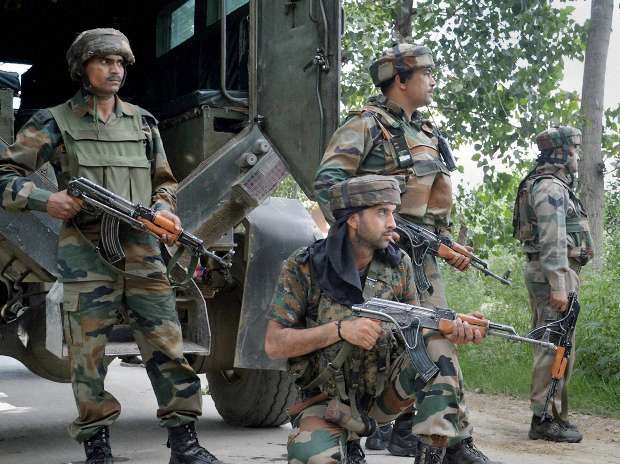 Though the situation at the Line of Control has been tense ever since the Army conducted surgical strikes on Sept 29 against terror camps in Pakistan, it has become worse over the past few days. Four Indian Army jawans, three BSF personnel and a few civilians have been killed in the fresh bout of hostilities.
In Sepoy Mandeep Singh's native village in Haryana, a pall of gloom descended as his body was brought home for last rite. His brother Sandeep demanded that the family wanted 10 Pakistani heads for the price of one, reports Firstpost.