It is not only the US Navy seals who can enter into Pakistani territory and kill the world's most wanted man Osama Bin Laden, as Indian Army is no lesser when it comes to cross-border operations.
In a first of its kind of cross-border operation, special forces of the army, along with Indian Air Force, carried out a surgical strike inside Myanmar, killing nearly 20 insurgents of the groups believed to be responsible for the deadly ambush in Manipur that killed 20 soldiers and injured 11 on Thursday, June 4.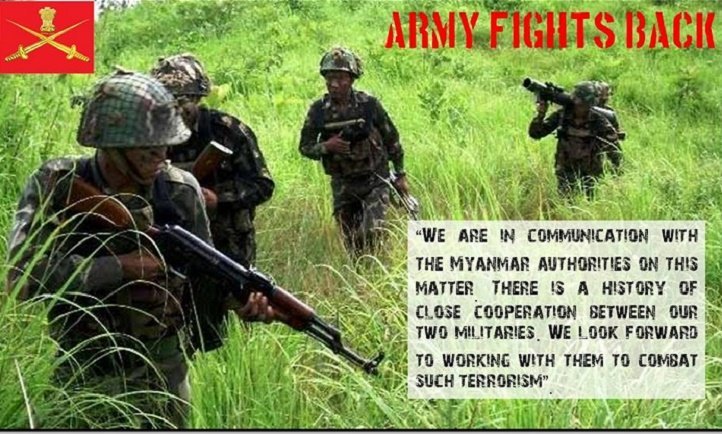 According to reports, elite commandos of the army went a few kilometers inside the Myanmar territory to destroy two camps of insurgents hiding there after the NSCN(K) and KYKL outfits carried brutal attacks in Manipur and Arunachal Pradesh last week.
A heavy exchange of fire took place between the commandos and insurgents. There were no casualties among the Indian soldiers, reports said.
On the basis of intelligence inputs from IB and R&AW;, the Special Forces entered two kms in Myanmar territory and were inserted via Mi-17 helicopters, sources said.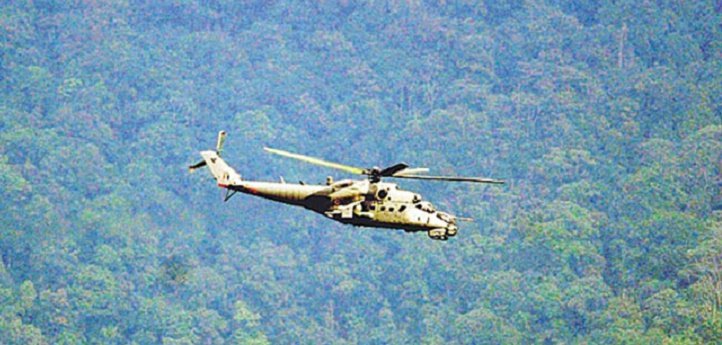 Post the successful operation, MoS Information and Broadcasting Rajyavardhan Singh Rathore said, "We crossed over to the Myanmar territory. We have good relations with them and we carried out the strike."
Rathore also told Times Now that it didn't matter which country it was, anyone launching an attack against India will face a hot pursuit. "This is a clear message for everyone who attacks our nation. We will strike back at a time and place of our choosing."
He added, "When we need to be friendly, when we need to be aggressive is entirely up to us. This has nothing to do with a political party but it's the Government of India that will secure the nation."
The daredevils belonged to 21 PARA (Special Forces) who conducted the surgical strike.
Major General Ranbir Singh, Additional Director General Military Operations, while disclosing the operation said army was put on "high alert" after the Manipur attack.
"These attacks were to be carried out by some of the groups involved in earlier attacks on our security personnel and their allies," he has said.
The operation had already got a green signal from Prime Ministers office (PMO) and as a part of the process to fine tune the strike, National Security Adviser Ajit Doval had dropped out of Prime Minister Narendra Modi's Bangladesh visit.
NSCN(K), which reneged from a ceasefire in March, has been involved in a series of attacks in tandem with some other militant groups under the banner of the "United Liberation Front of South East Asia".
Feature image source: Indian Express