New Delhi: Indian Army Chief General Bipin Rawat has said that Indian army is prepared to face any kind of threats to the country, a report in ANI says. 
Stating that there are effective mechanisms available to defuse an adverse situation, Rawat told ANI that "Indian Army is fully ready for a two and a half front war." 
He also said Indian army's preparations are not against any specific country.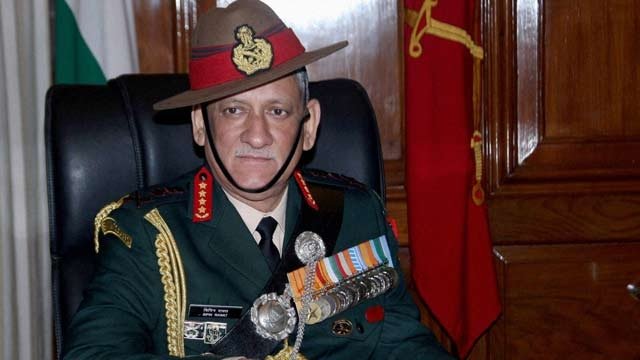 Talking about the new processes of strengthening the army, the General said army is raising a new strike corps, 17 Strike Corps which will have expertise in mountain warfare. He also said that the process will take at least three years. 
He also lauded Prime Minister Narendra Modi led government's support towards modernization plans of the army. According to Rawat, all armies across the world maintain an inventory in the ratio of the 30:40:30 of the equipment. 
While as 30 percent equipment of Indian army is state of the art technology, 40 percent is undergoing modernization. The remaining 30 percent is obsolete, which requires an upgrade.
 "Make in India is a good initiative, it will give results in two to three years," said General Rawat.
Feature image source: PTI/File Photo