Being a part of the Indian army entails protecting the country from threats both internal and external. Always keeping their lives on the line for the safety of their fellow countrymen is not an easy job, but they do it all with courage, grace and dignity. But seldom do we think about what happens to these valiant men and women after they have retired. Isn't it the responsibility of the country to provide for their needs after their years of service are over?
Well there's good news on that front. The army has formally opened its first
Senior Veterans Home, Ashray,

at Panchkula, Chandigarh.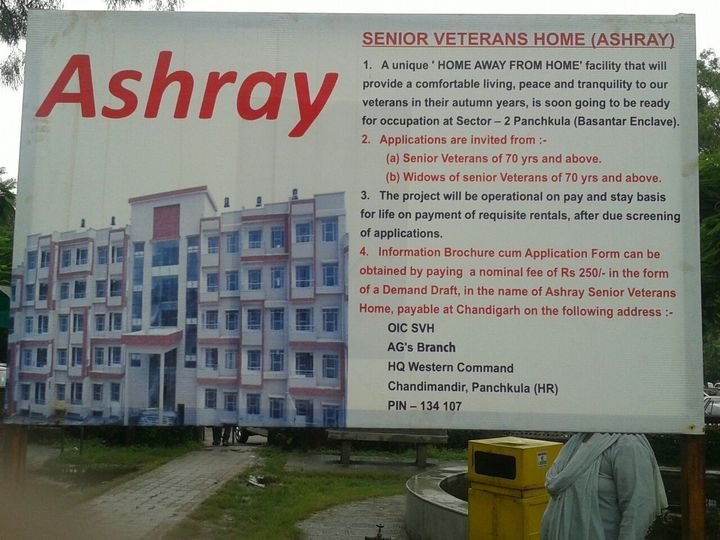 This facility, mainly for army veterans who have no one to take care of them in their late years, was i naugurated by Haryana Chief Minister Manohar Lal Khattar and Army chief General Dalbir Singh Suhag.
The veterans house built in the popular complex
known as Basantar Enclave in Sector 2 of Panchkula has 60 dwelling units and is well equipped to serve the needs of its residents. The premise is further equipped with a bar and a mess. Gym/yoga-room, lift, round-the-clock security, and DTH TV connections are also provided to make sure these veterans can enjoy retirement.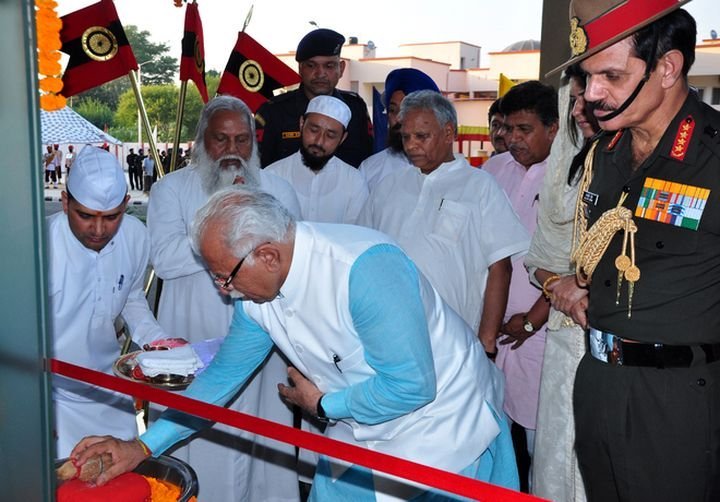 Source: blogspot.in
All veterans who are drawing pension from the army are eligible to stay in the Ashray. The facility also extends to widows of soldiers and widowers of lady officers.
At the inaugurations, General Dalbir Singh thanked the Haryana government for this initiative. He also expressed gratitude to the Western Command, for conceptualizing and creating Ashray, which, he said, "was one-of-its-kind in the country."
CM Manohar Lal Khattar, speaking on the occasion, said that the state contributes 10% to the strength of the defence forces despite having only 1.35% of the country's population.
Although only 28 rooms have been occupied as of now,
Army Commander Lt Gen K J Singh complimented the entire team and said that he hoped the venture would receive a good response. The need for this kind of facility had been long felt in the region.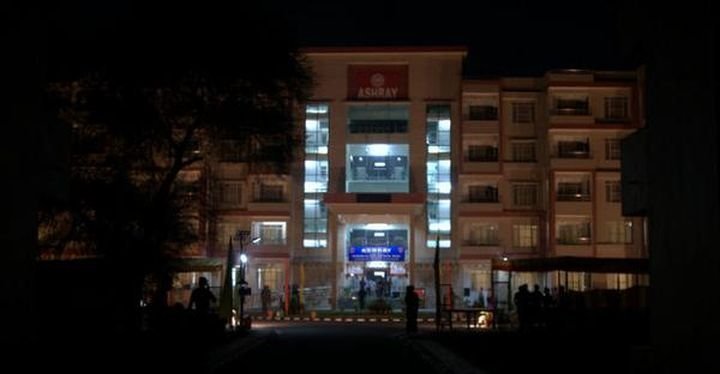 Source: timesofindia.indiatimes
Ashray would be particularly beneficial to those veterans who have no children, or their kids are settled abroad. They would enjoy the same zone of respect, being a part of a larger society of army veterans. Though they would have to pay for the facilities, the rates are considerably subsidised and ex-servicemen who wished to live in these homes could use their pensions to pay for the services.
After years of service to the nation, they do deserve respect. An initiative that truly deserves appreciation.