There's a scam happening right inside your neighbourhood bank, and it's just cost you Rs 2.11 lakh crore. Because that's the amount of money that India's public sector banks have just completely written off from 2004 till 2015, all in the name of 'bad loans' that banks say they can't recover.
Obviously, this isn't a piddly amount but just to bring this massive loss into perspective, here's a helpful image: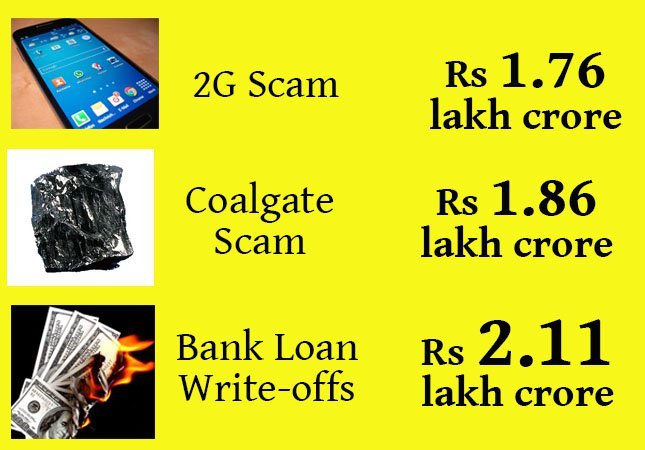 A huge chunk of the write-off, that is Rs 1,14,182 crore, was waived off between 2013 and 2015, according to an RTI filed by The Indian Express.  According to details revealed by the Reserve Bank of India (RBI) in answer to the RTI, the combined bad debts of 29 Indian banks was worth Rs 15,551 crore in 2011-12, but this figure has shot up by over three times to Rs 52,542 crore by the end of March 2015.
Here's how much the banks have wiped off from their balance books because they can't recover these bad loans.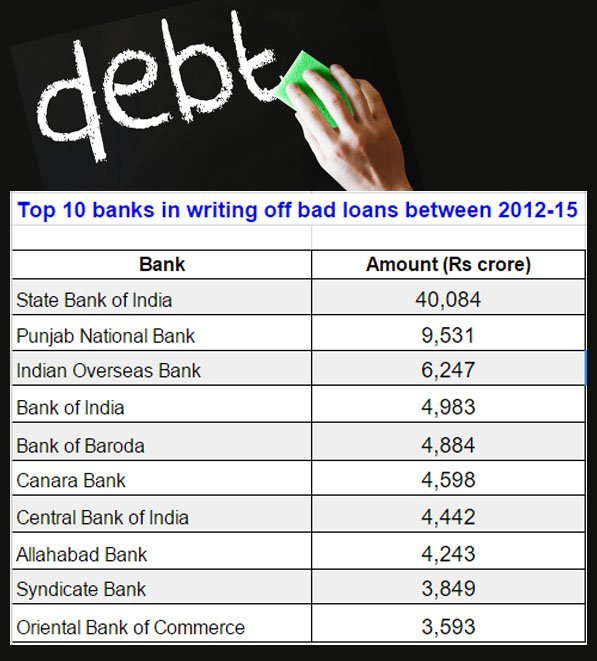 Just today, three public sector banks—Central Bank of India, Allahabad Bank and Dena Bank—reported massive losses, which has pushed their balance books into the red, primarily due to bad debts, as reported by The Times of India.  

These bad loans come under the heading of 'non-performing assets' in a bank's balance sheet. In the past, banks could usually hide such defaulters, but new rules by the RBI have made it tough as banks now have to list all loans whose instalments are unpaid for 90 days as NPAs.
Usually, a bad loan is the result of a nexus of businessmen, politicians, bankers and bureaucrats who have for years been involved in looting public sector banks. Here's the most common modus operandi to do so: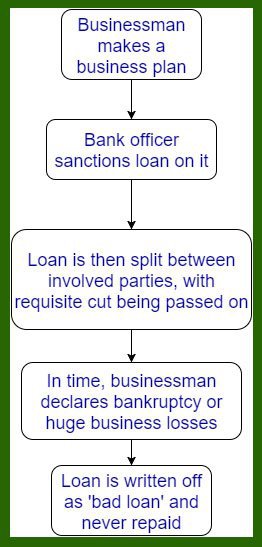 The government had already read the warning signs a year earlier and had formulated a revival package for these banks, called Indradhanush. This would have allowed Asset Reconstruction Companies (ARCs) to buy bad loans from a bank, and then their recovery agents would have pursued debtors to retrieve the loans. But, unfortunately, investors didn't seem to be impressed by the much-hyped package and seem to have cold-shouldered it. 
Unfortunately, the sorry saga doesn't here. There's another Rs 75,000 crore that will soon disappear, according to rating agency ICRA. In fact, most financial analysts warn that the banks are sitting on a ticking time-bomb of stressed assets as about 12 per cent of the total loans given by them are in the stressed category. In plain-speak, it'll be damn difficult trying to get the debtors to pay up. 
So, the next time you wonder where your hard-earned money is going, look no further than your bank's drain.