Indian diplomats had to face a hard time during the 30th session of UN Human Rights Council in Geneva on Tuesday, September 15, after two Kashmiri leaders raised issues of violence and imprisonment of Kashmiris by Indian authorities in conflict-torn Jammu and Kashmir, Voice of East reported.
"More than 5,000 Kashmiris are languishing in Indian jails without trial," All Parties Hurriyat Conference (APHC) leader Syed Faiz Naqshbandi told the UN. He also said the imprisonment is in clear violation of the provisions of Universal Declaration of Human Rights, the International Covenant on Civil and Political Rights and International Convention on Economic, Social and Cultural Rights.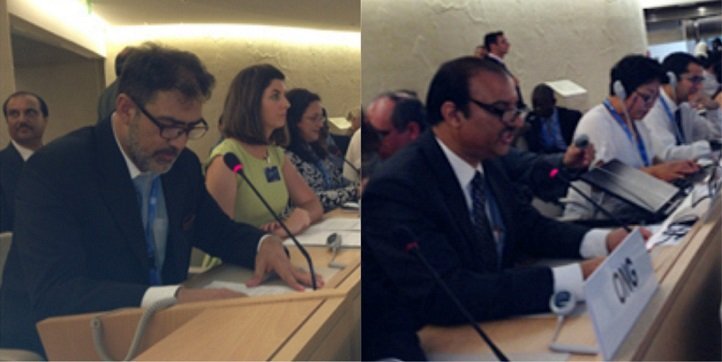 Another Kashmiri leader, Altaf Hussain Wani, who is also the convener of Jammu and Kashmir National Front (JKNF) raised the issue of mass graves in Kashmir.
"India is the only democracy in the world where mass graves have been found in areas where the Indian army has a large presence," the report said. Wani also informed UN officials that India was not cooperating with UN Special procedures despite repeated reminders from UN officers.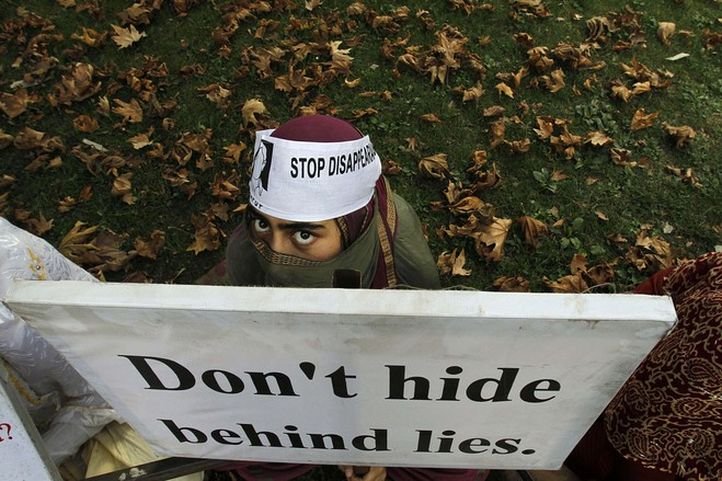 In 2011, an inquiry by the Jammu and Kashmir State Human Rights Commission (SHRC) found 2,730 bodies dumped into unmarked graves in four of the J&K;'s 14 districts. At least 574 bodies were identified of local Kashmiris providing credibility to the allegations of human rights groups who say many of them are likely to be those of civilians who disappeared since 1989 armed uprising against Indian rule.
A United Nations working group on Human Rights report in 2012 said the operations by military and paramilitary forces between 1989 and 2009 in Kashmir had resulted in more than 8,000 enforced and involuntary disappearances.
The working group had also regretted that no response was sent by the Government of India to its general allegations of human rights violations in Jammu and Kashmir.