This is Sheena Dabholkar.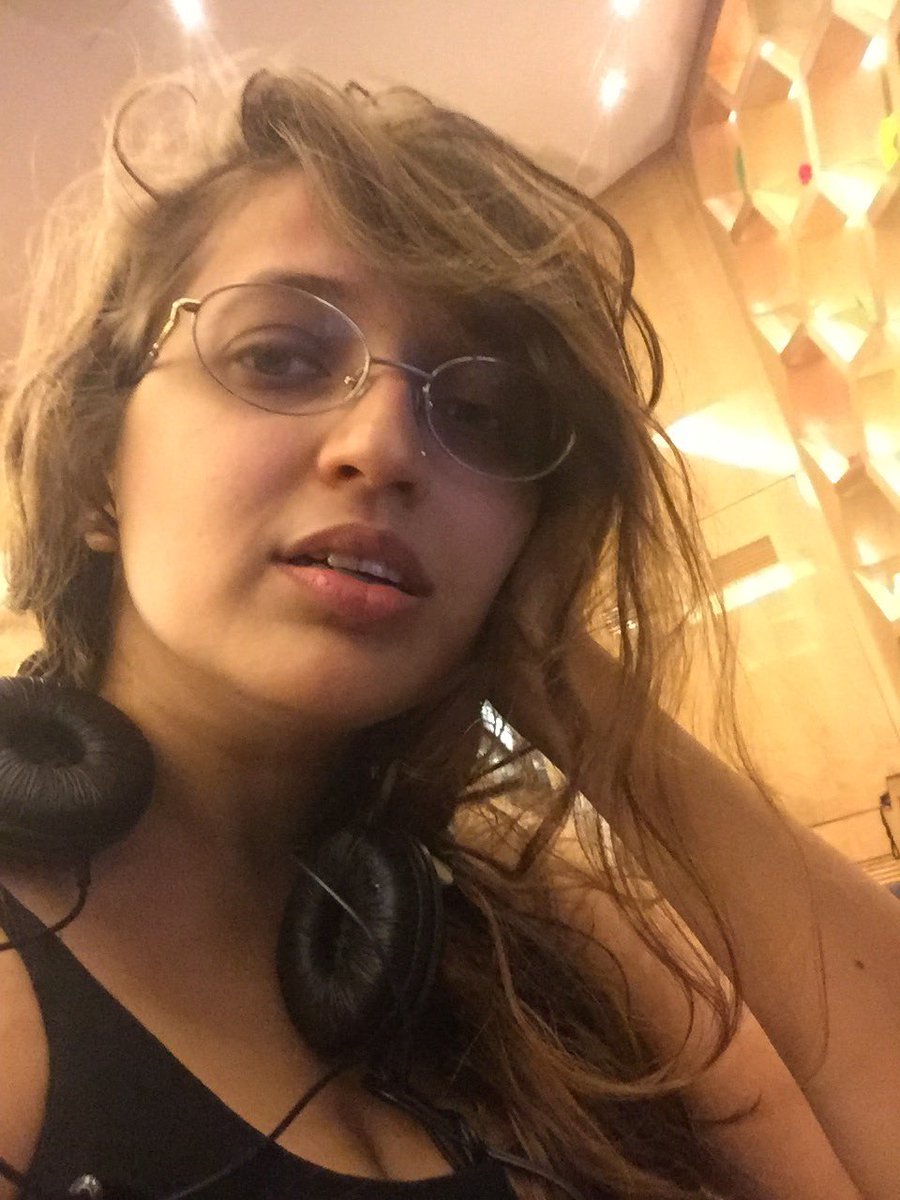 Earlier this week, she took to Twitter to call out the owner of Pune's High Spirits for his alleged sexist behaviour. 
Last year I was publicly shamed on the Facebook page for an extremely popular bar called High Spirits in Pune for calling out sexism

— Sheena (@weeny) October 11, 2017
Both the owner and his cronies, all known misogynists, were in on it. Neither I nor any of my friends have gone back to High Spirits.

— Sheena (@weeny) October 11, 2017
The behaviour is literally excused and the abuse is minimised in favour of they're harmless, arrey Irani dudes are like this, a bit mad, etc

— Sheena (@weeny) October 11, 2017
She even posted a screenshot of the owner Khodu Irani's lewd message. 
And even implied that his wife knew all about it.
It's not. She's always been in on it. I'd like to leave her out of any discussions though please.

— Sheena (@weeny) October 14, 2017
As soon as she posted these tweets, a number of girls came out in support of her and admitted to having faced the same behaviour by Khodu.
My friends and I used to visit High very often and they're only nice to their "high homies"

— Divya (@Dazed_divi) October 13, 2017
Post the revelation, a number of stand-up comics boycotted the joint.
Disgusted by the stories of harrasment and misogyny at High Spirits. I'm never doing a show there again.

— Karunesh Talwar (@karuneshtalwar) October 12, 2017
However, amidst all this, one guy thought it'd be fun to make light of the situation and posted this on his Facebook timeline.

But fortunately for us, and unfortunately for him, his mom soon found out about this tasteless status update of his and proceeded to teach him a lesson in full public view.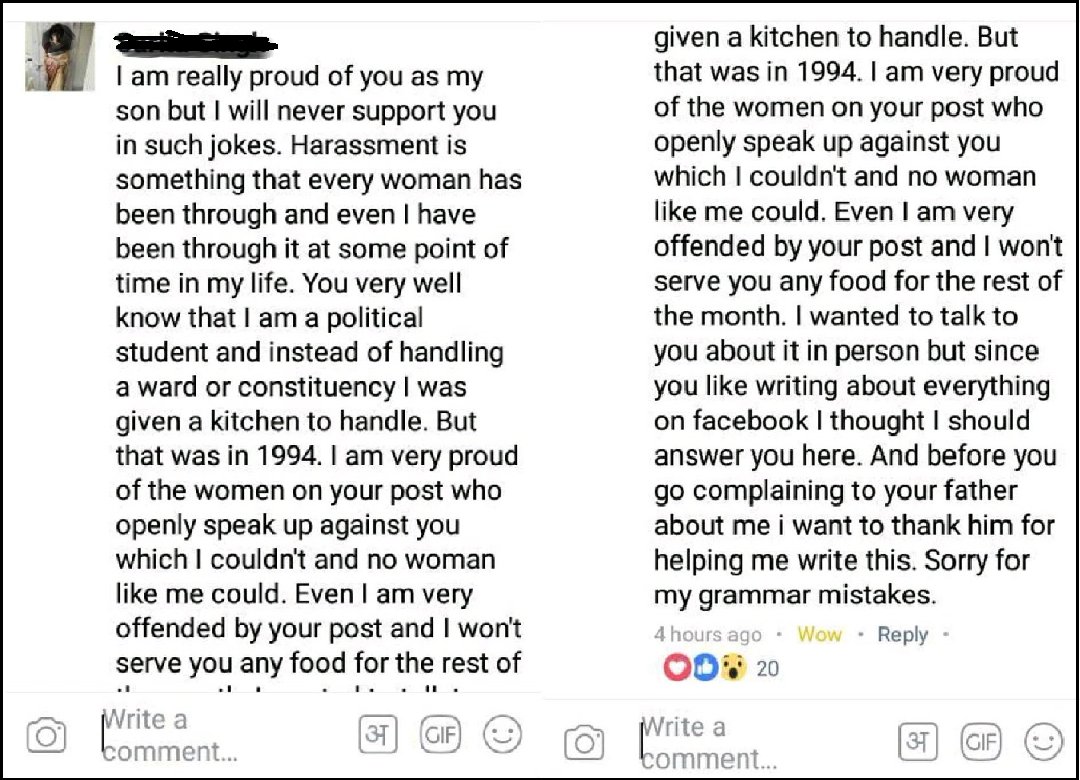 Following which, the guy soon issued an apology.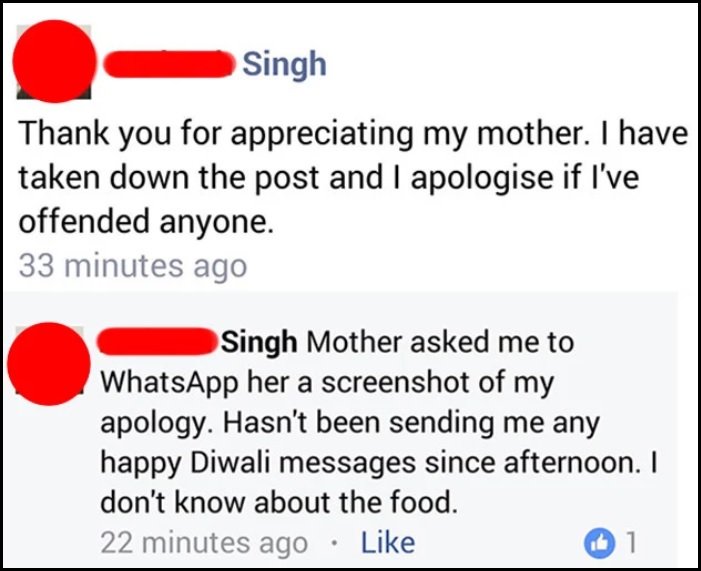 Like they say, mommy knows best.