India hockey captain Sardar Singh has been accused of sexual and physical harassment by his fiancee, a international women's hockey player, who has claimed she had been subjected to mental, physical and emotional torture.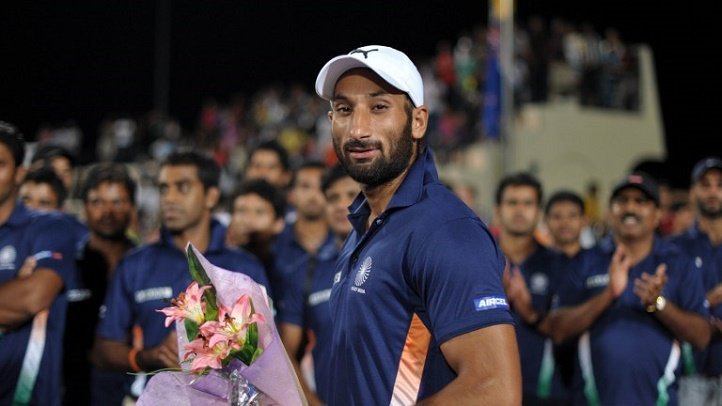 In a written complaint to the Punjab Police, the woman has alleged that she had been engaged to Singh for the last four years and also that the Indian hockey captain had forced him to abort their child in 2015 despite her opposition to it, reports the Indian Express. 
She told the newspaper: 
"I met him during the London Olympics and we got to know each other better after that. We got engaged but in 2015 I got pregnant. He told me to abort the child, which I did against my wishes and without getting support from anyone." 
The woman, who is of Indian origin and living in London, said in another interview that the Indian player had threatened her in the past.
In the interview to ETV, she said:
"He said, 'I am a DSP and India captain, you being a foreigner can't do anything'."
She alleged that the Indian hockey player's family was present when the couple was engaged in his native village in Sirsa and her family had consented to the match. She alleged he was ignoring her now since there's another girl in his life. 
The police has said that they have received the complaint but are verifying it before filing an FIR against Singh, who is in the Punjab Police himself. 
However, Singh has denied all the allegations in an interview to NDTV: 
"I know her, but it's wrong to say that I have assaulted her. I am sad to hear about such a thing."