Home Minister Amit Shah made two important announcements in the Parliament today. First, that Article 370 stands revoked with immediate effect and second, Jammu and Kashmir will be divided into two halves with Ladakh as a separate Union Territory. 
While Jammu & Kashmir will have legislation after being turned into a Union Territory, Ladakh will function without it.
If everything goes as planned by the government, this is how the map of India will look going forward. 
As you can see, Jammu & Kashmir will be divided vertically, with Ladakh as a different Union Territory.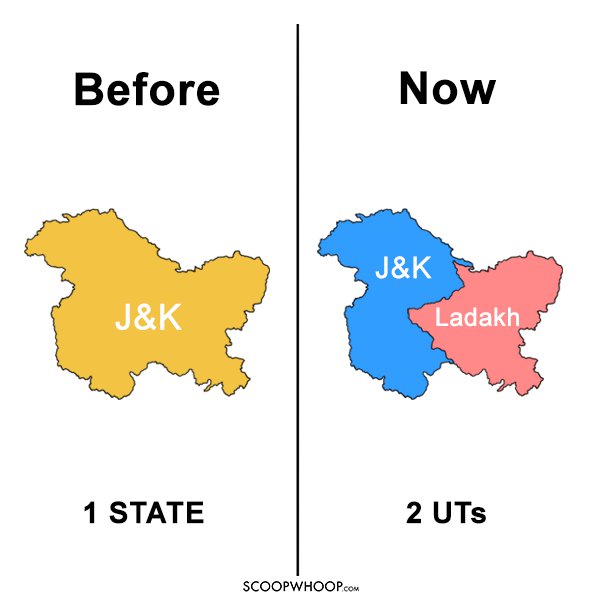 Basically, this means that Jammu & Kashmir will be a Union Territory like Delhi and Ladakh will be like Chandigarh.