If you want entertainment & you want it to right now, just watch Indian media unleashing a mad show on anything Pakistan without paying two effs to the context or the source. Recently, a controversy around Babar Azam, the captain of the Pakistan national cricket team, erupted in our 'super accurate' Indian electronic media. And it was as pointless as your toxic ex.
Apparently, a PARODY account, @niiravmodi, posted pictures of Babar Azam stating he sexted with the girlfriend of his teammate, promising her that her partner would remain in the team if she continued sexting with him.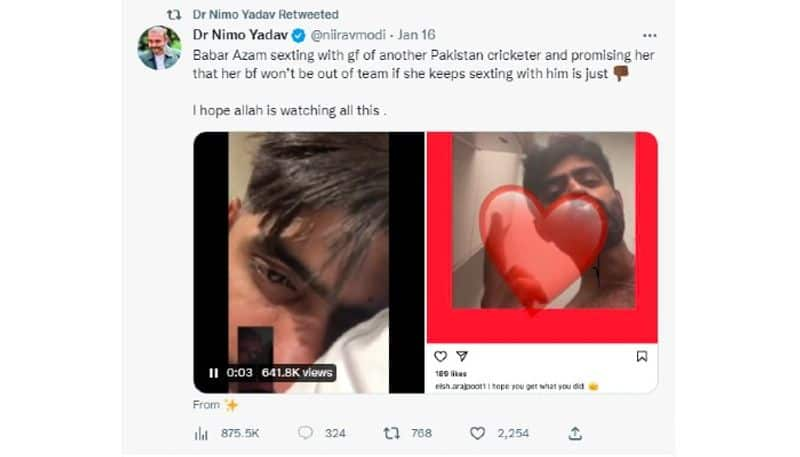 The tweet got viral for all the wrong reasons. As it spread like wildfire, a spoof became a 'sexting scandal' in no time. Many news outlets ran the story originating from a satirical tweet. Mirror Now, an Indian English-language news channel, literally did an 'alleged' segment over nothing and put baseless allegations on the cricketer's 'off-field demeanour.' Eventually, the author deleted the original tweet and called out the media for such nasty segments without verifying the source.
Unamused with the way one dull joke garnered such delirious consequences, here's how Twitter users reacted.
Fake news is dangerous. Period.